To mark Thrive LDN and Good Thinking's Great Mental Health Day initiative, the West Ham Untied Foundation's Any Old Irons visited the Tower of London. 
For the second year running, Great Mental Health Day has sought to bring communities across London together and highlight the great health and wellbeing support available, and, crucially, take the stigma out of asking for help. 
The Foundation took part in the campaign by organising a trip to the Tower of London for the Any Old Irons, a social inclusion programme aimed at bringing together West Ham fans who are over 60 years old. The visit was an opportunity to get together, talk, reflect on each other's wellbeing and how engaging with the community can help support positive mental health.
The Any Old Irons is all about supporting people in our community
"It's really important for us to be able to engage socially with the West Ham fan community," said Peter from the Any Old Irons. "It's great to be able to do activities like these with the Any Old Irons and the Foundation, getting to meet people, getting out and about." 
This year, the campaign coincides with a testing winter period when Londoners are once again facing challenging and uncertain times with the economic pressures brought about by the cost-of-living crisis. 
With this in mind, Great Mental Health Day 2023 celebrates the power of community kindness. In other words, telling the story of how people have come together for one another across London and reflecting on those who have made a difference to them this year.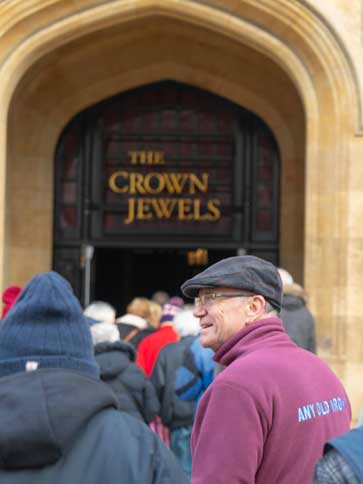 "The Any Old Irons is all about supporting people in our community," added Peter. "There have been lots of examples of community kindness that have stuck with me since I joined the Any Old Irons. Helping out our neighbours, old and young, handing out hampers at Christmas, ringing people during the pandemic, talking to them, checking in and making sure everybody was doing ok."
Through Great Mental Health Day, Thrive LDN and Good Thinking aim to offer a shared, regional mental health and wellbeing campaign for London, that raises the profile of the mental health services and the great working being done by community and grassroot organisations. Furthermore, the campaign looks to share activities that support good wellbeing, available both locally and regionally and encourage Londoners to look after their mental health and access support available. 
"We're delighted to be facilitating Great Mental Health Day again across London," said Thrive LDN director Dan Barrett. "When times are tough, it's important that we look after our own and each other's wellbeing. Reaching out to someone we trust is one of the most important things we can do to keep mentally well. 
"Great Mental Health Day is a fantastic opportunity for Londoners to come together and at the same time learn more about the great local initiatives and support services that are available, right across London." 
For more details about the campaign, visit Thrive LDN's website or search 'Great Mental Health Day London'.