Throughout his career, Michail Antonio has been a man who has made things happen.
From his early beginnings in non-league – with no background in Academy football, he still fired his way into professional football – to rising up the leagues and, with signature pace, power and charisma, becoming West Ham United's undisputed No9, Antonio rarely lets anything stand in his way.
A stronger-willed character you will struggle to find – but on the eve of a decisive UEFA Europa League quarter-final at Parc Olympique Lyonnais, it is a conviction which will be put to the strongest of tests.
The Irons head into the second leg in France having already held their Ligue 1 opposition to a 1-1 draw at London Stadium last week – despite playing the entirety of the second half with ten men following Aaron Cresswell's red card.
Antonio and his teammates demonstrated resilience and character on that occasion befitting of a team who – as the No9 reiterated at his pre-match press conference – feel the destiny of the tie lies squarely in their own hands.

It's been a long journey [for me in football]! 
From obviously signing my first professional contract at 18, not being in an Academy team, to working my way up to get to where I am now, obviously starting off at right-back and playing all the different positions I've played, and now I'm playing centre-forward...
It's been a dream of mine to play in Europe, and to get to a quarter-final at the first time of asking has been amazing. 
The boys are buzzing, we're buzzing, and the way things are going now, we're in it to win it. That's the plan.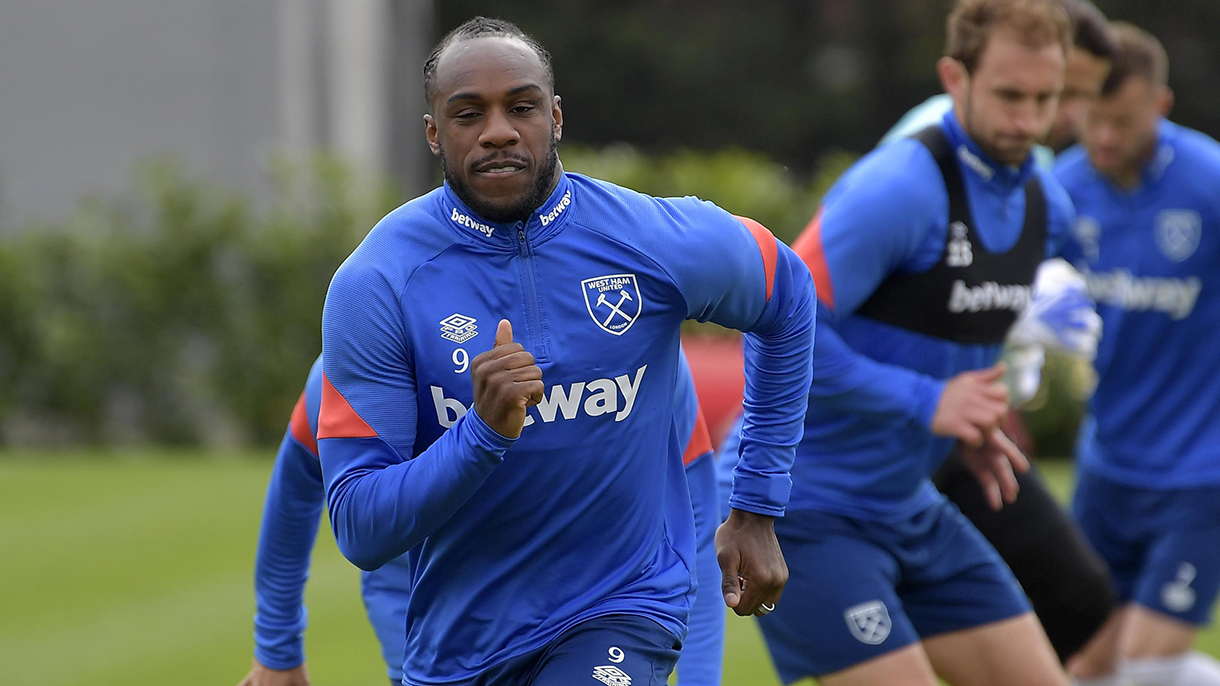 It's been a brilliant season. 
We've been quite resilient and when we've had knockbacks, we've always come back from them. 
Last week, we went down to ten men and showed our resilience, managed to get the lead, and now we've come into this game at 1-1. 
There are so many quality teams in the Premier League and in Europe, but we believe that we can come and win any game and that's what the plan is: to come here and win the game.
 
It's definitely been a physical season. 
There have been a lot of games we've played, but you can see that there are a lot of players who are used to playing so many games. You can see the resilience we have. 
You can see that we're out there giving it our all, and that's what we'll keep doing: giving our all. 
It's a great opportunity for us and a dream come true to get this far, and we're not going to let anyone take it from us.
 
The one thing the gaffer has given us is the self-belief and the confidence that we can go out and win against anybody. 
When he first came in, the first thing he said was: 'We can always score goals, but we're leaking a lot of goals.' Once we'd shored up at the back, the one thing you could guarantee is that we're going to score goals. 
He's given us the confidence to go out there and give it our all to win games. We believe that we will win games against anybody. 
We've beaten Liverpool this season, we've had good games against Manchester City, so we have that self-belief, and that's what gives us that drive.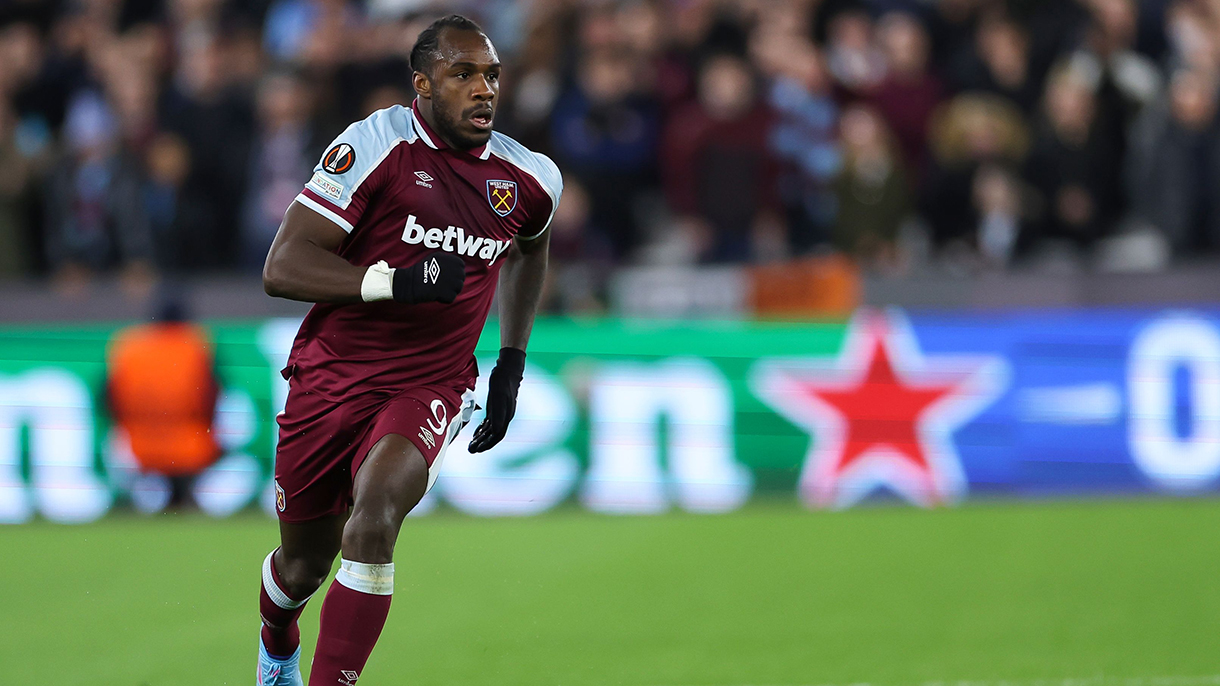 I'm disappointed I've not scored in quite a while. 
This is the longest streak I've had in my career not scoring a goal, but the one thing about football is that it's not about you personally – it's about being a team player. 
That's one thing I definitely believe I am doing: as much as I'm not scoring goals, I'm definitely bringing the team together. I think the team's playing off me, I'm bringing players in and I'm assisting goals, so as much as I'm not scoring them, I feel that I am helping out.
 
One thing you always do is learn whilst you're playing teams. 
It's our first time in Europe so we are learning as we're going. 
Different teams play differently and Lyon did like a lot of possession and they did slow it down, especially because they were playing away, but now, playing at home, they could completely change it and come and attack and go for it all. 
We've got to go out there in the first 15 minutes, judge how they're playing, and play to beat them.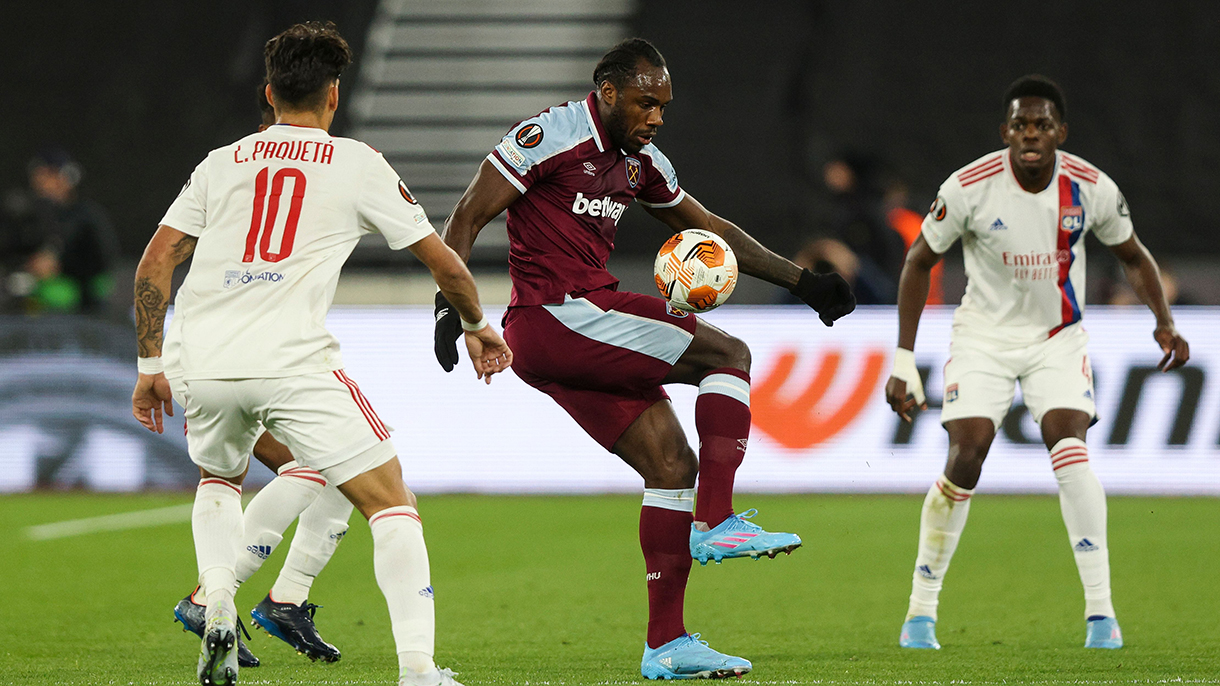 It has been a little while, but because it's a big game, I've got a 'big occasion' celebration, definitely! 
I'm not sharing it, I'd never share it – you'll see it tomorrow once I've scored a goal!
I actually work quite hard to think of these celebrations! I look at YouTube and at certain things I think may go viral, but there are certain things I have to practise as well, like when I did the worm! 
I knew I could do it when I was younger but I was like, "Now I'm older, do I still think I can do this?!" I was in the hotel room doing the worm! 
Those are the type of things I do practise and hopefully it works out on the day. As long as I do my job on the field, the gaffer doesn't mind it!
 
The game has to end tomorrow so we know we need to go out there and win the game. 
The game's going to be decided tomorrow and it needs to be decided by us. We need to go out there tomorrow and win the game. 
Even before what happened last week, today was going to be edgy, tomorrow's going to be edgy, and tomorrow's going to be great.