The third international break of the 2023/24 campaign is upon us with a host of West Ham United Academy players set for action with their respective senior and age-group national teams. 
A hatful of youth and senior tournament qualifiers await those who have been called up by their countries, with the Academy of Football's brightest talent set for the opportunity to represent their countries over the November international break.
Read on for all you need to know about the Academy of Football's latest set of internationals: 
Who has been called up? 
Callum Marshall and Michael Forbes have been called up by Northern Ireland's senior squad for UEFA 2024 Euro qualifiers against Finland and Denmark. Marshall played against Slovenia last month, while Forbes would make his senior debut if he features in this run of fixtures.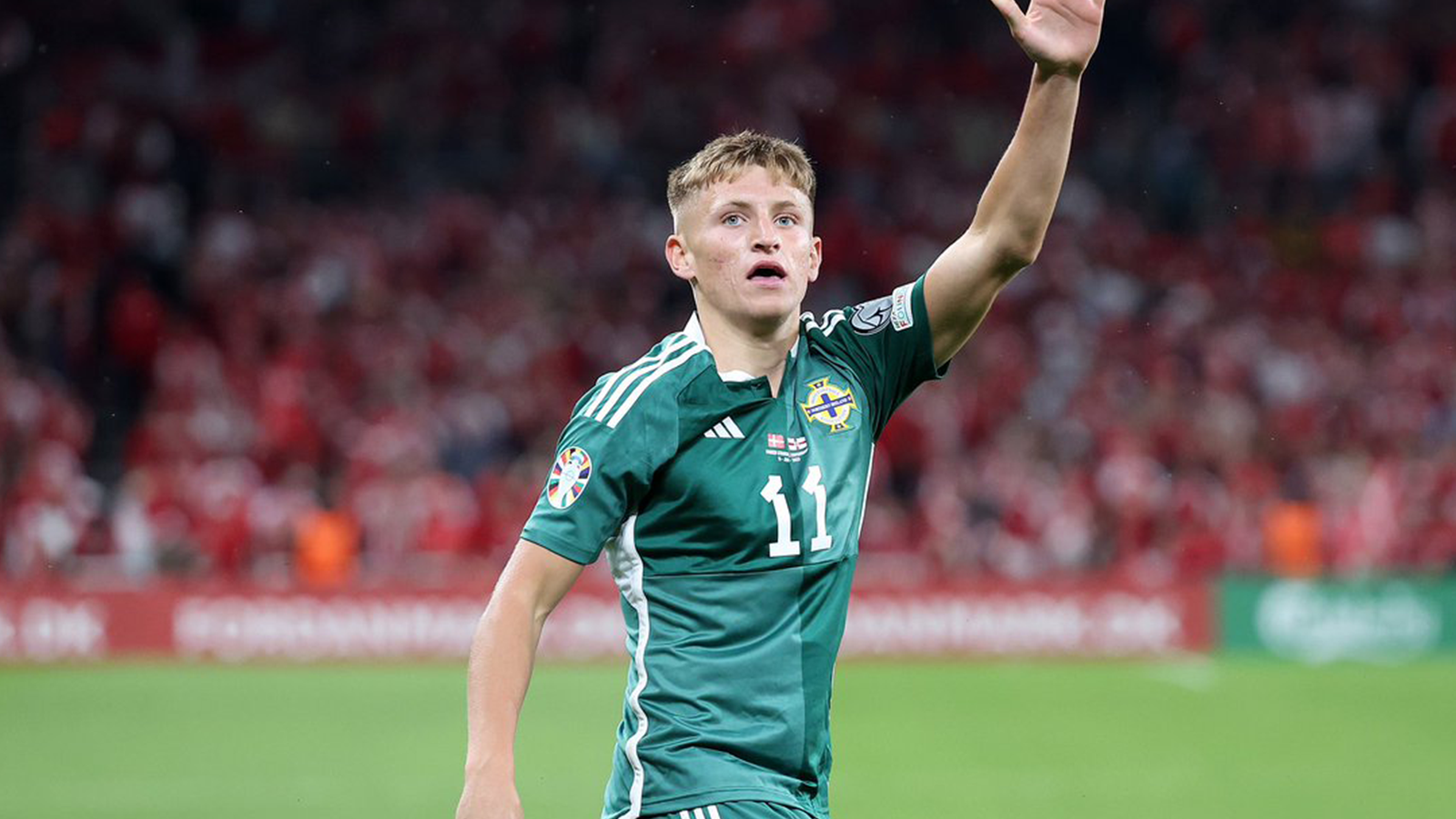 There is also a senior call-up for scholar Gabriel Caliste, who is set to represent Mauritius in FIFA World Cup qualifiers against Cameroon and Angola.
Patrick Kelly, meanwhile, has been named in the Northern Ireland U21s squad for a UEFA U21 Euro qualifier against England, while Sean Moore has been called up for Republic of Ireland U19.
Elsewhere, Finlay Herrick has been named as part of England's squad for the FIFA U17 World Cup, with England's final group stage game to follow against Brazil after wins over New Caledonia and Iran.
Krisztián Hegyi, who is currently on loan at EFL League One outfit Stevenage Town, has also received a call-up for Hungary U21s squad.
Academy of Football's October fixtures in full…
Wednesday 15 November
Sean Moore | Albania v Republic of Ireland U19s – UEFA U19 Euro Qualifiers – Elbasan Arena, Albania - 1pm GMT
Friday 17 November
Finlay Herrick | Brazil v England U17s – FIFA U17 World Cup – Jakarta International Stadium, Indonesia– 12 noon GMT
Callum Marshall & Michael Forbes | Finland v Northern Ireland, UEFA Euro 2024 Qualifiers – Olympic Stadium, Helsinki – 5pm GMT
Gabriel Calliste | Cameron v Mauritius – FIFA World Cup 2026 Qualifiers – Japoma Stadium, Cameroon – 7pm GMT
Krisztián Hegyi | Spain v Hungary U21s – UEFA U21 Euro Qualifiers – Nuevo Colombino, Spain - 8pm GMT
Saturday 18 November
Sean Moore | Republic of Ireland U19s v Slovenia – UEFA U19 Euro Qualifiers – Stadiumi "Arena Egnatia", Albania – 10am GMT
Monday 20 November 
Callum Marshall & Michael Forbes | Northern Ireland v Denmark, UEFA Euro 2024 Qualifiers – Windsor Park, Belfast – 7.45pm GMT
Tuesday 21 November
Sean Moore | Belgium v Republic of Ireland U19s – UEFA U19 Euro Qualifiers – Stadiumi "Arena Egnatia", Albania – 1pm GMT
Krisztián Hegyi | Hungary U21s v Scotland – UEFA U21 Euro Qualifiers – Hidegkuti Nándor Stadium, Hungary - 7pm GMT
Gabriel Calliste | Mauritius v Angola – FIFA World Cup 2026 Qualifiers – National Sports Complex Pitch 1 – 4pm GMT
Patrick Kelly | England v Northern Ireland U21s – UEFA U21 Euro Qualifiers – Goodison Park, - 7.45 pm GMT