West Ham United is delighted to announce that 12 promising talents have penned full-time Scholarship contracts with the Academy of Football. 
Dondre Abraham, Emeka Adiele, Joshua Ajala, Gabriele Caliste, Preston Fearon, Mehmet Halim, Riley Hargan, Ezra Mayers, Jethro Medine, Amara Nallo, Rayan Oyebade and Elisha Sowunmi each put pen to paper on their respective Scholarships with the Academy at a special evening held in their honour at the Club's Rush Green training ground. 
Adiele, Fearon, Mayers, Nallo and Sowunmi have each made a handful of appearances for Kevin Keen's U18s during an immensely successful 2022/23 campaign. Abraham, Caliste, Halim, Hargin, Medine and Oyebade, meanwhile, have each made regular appearances in the U16s throughout the season.
The Academy of Football youngsters were welcomed to their full-time Scholarships by Academy Manager Kenny Brown and U18s lead coach Kevin Keen. U16s coach and former Hammer Carlton Cole also offered advice and guidance to the group.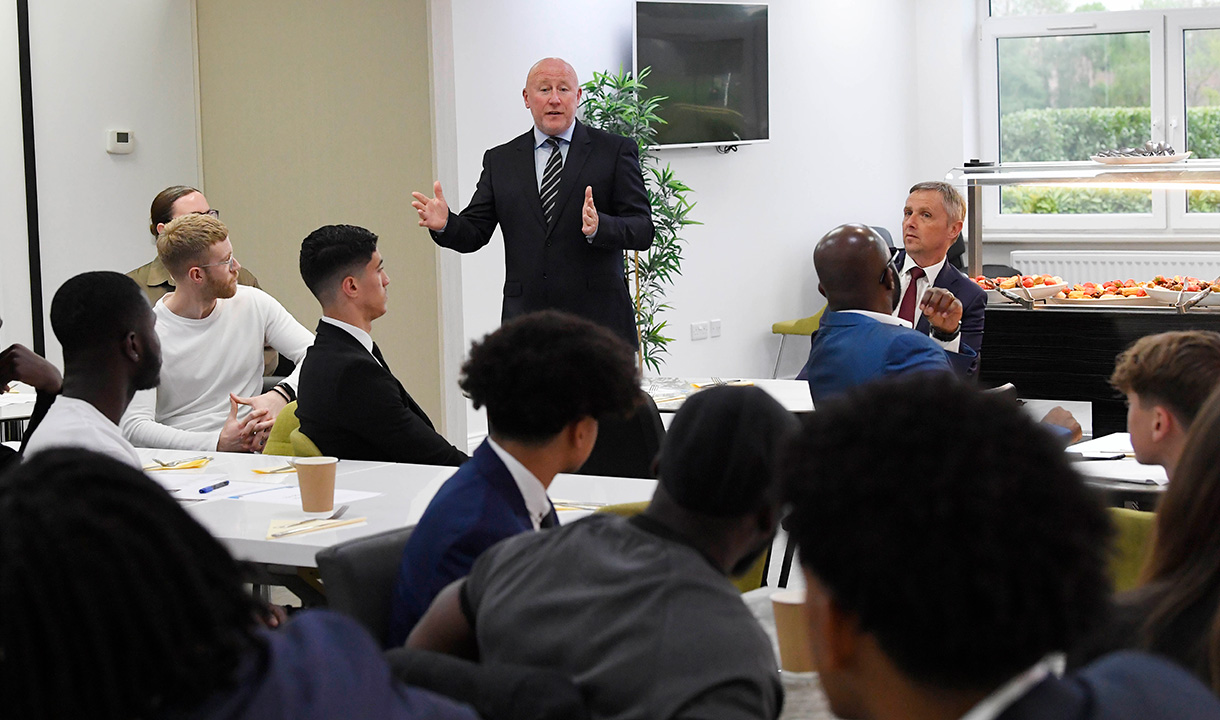 The class of 2023 Scholars will be looking to advance in their respective development through the Scholarship programme, with each looking to step up to the next level – through either regular U18s football or by looking to push through the age groups – in the coming season.
Academy Manager Kenny Brown said: "Our annual induction evening for our new class of scholars at West Ham United represents the beginning of an exciting but challenging transitional period for these young footballers.
"When these lads return to training at Chadwell Heath next season they will not do so as schoolboys but as first-year Scholars, meaning they are stepping into full-time employment as footballers, along with the demands that comes with that responsibility.
"I can still fondly recall my days as a young player, looking to progress through the youth team, and it was a period that helped shape me into becoming not only the footballer I was on the pitch, but the man I am off it. It has been the same for every player I have played alongside, met or worked with, and I know our 2023 class of Scholars will also reflect positively on this time in the years to come."
Photos of each of our new scholars can be seen in the gallery above!
U16s coach Cole was delighted to see the players continuing their journeys through the Academy of Football and offered an assessment of each player.
    
Dondre Abraham 
"Dondre is a goalkeeper who has a great character. He is the leader in the group and you can see how much he loves this Club and how much he loves playing football. He has come on a lot with his goalkeeping and he has done a brilliant job so far. 
Emeka Adiele
"Emeka is a flying full-back who can play anywhere on the left side. He has really come on this season and made his U21s debut in the Premier League International Cup earlier this year. He stepped up that day and has impressed ever since. 
Joshua Ajala 
"Joshua is a young forward who has impressed and we're all excited to see him play in Claret and Blue going forward."
Gabriele Caliste
"I love Gabriele's style of play. He reminds me of Mousa Dembele, the midfielder who used to play for Fulham and Tottenham Hotspur. He is a player who can pass well, score goals and can be relied upon in games."
Preston Fearon 
"I used to play with Preston's dad in the Chelsea Academy, and you can see he has come from a footballing family. He's a very intelligent player who can play as a No4 and a No10, and is very smart with the ball."
Mehmet Halim 
"Mehmet is a hard-working striker who has put a lot of time into his craft. He has been here since he was very young and he takes his football really seriously. I have a lot of admiration for his hunger and desire, and I'm sure he will continue to progress."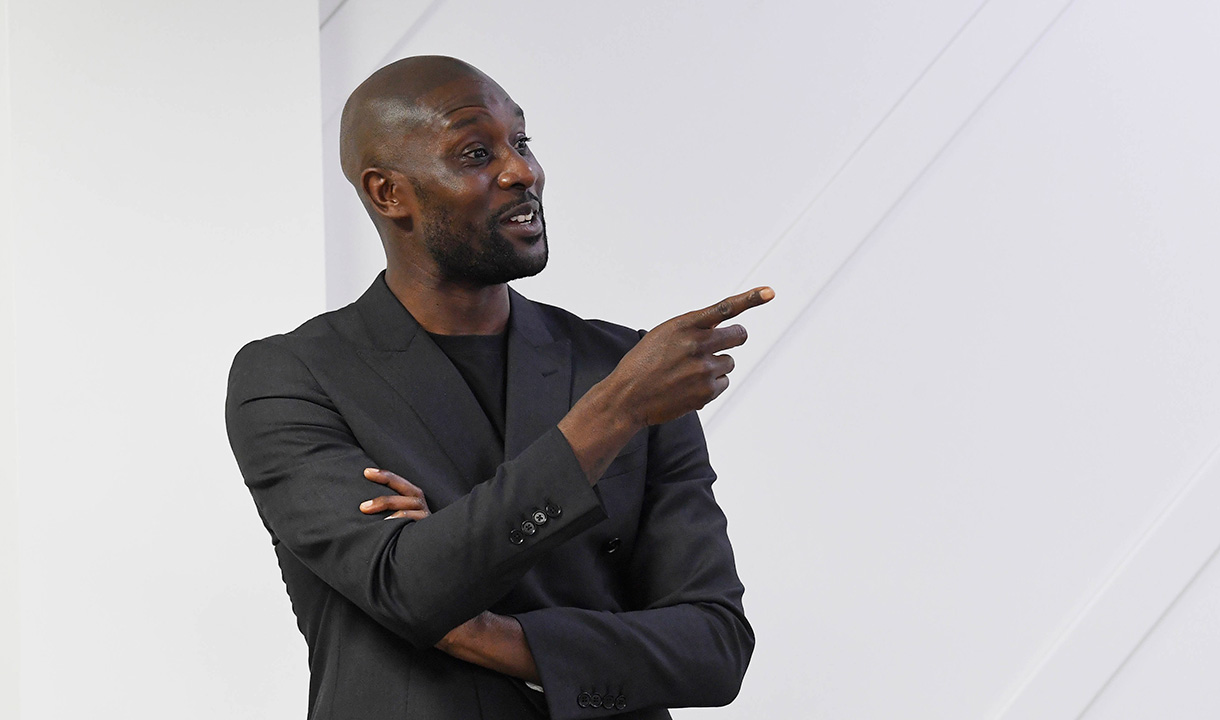 Riley Hargan
"Riley is another very intelligent midfielder who we've also played further forward on occasion. He has great technical ability, and he has done really well so far. Mark Noble has done some work with him too, which has been fantastic for his development."
Ezra Mayers
"Ezra is a leader for the team and has some good performances for the U18s already. He's a very good left-sided defender and another very reliable player. He can play the role you need with efficiency."
Jethro Medine
"Jethro is a tenacious athlete who loves to press high up the pitch for the team. He comes from a family of footballers and continues to improve each day."
Amara Nallo
"I would describe Amara as a Rolls Royce of a centre-back. He has a great left foot and is elegant when he moves with the ball. He can play the ball with both feet and has been working on his heading as well. He's a player who has a high ceiling."
Rayan Oyebade 
"Rayan came into the Academy system a bit later but has developed superbly. He is a left centre-back who can also play at wing-back. He has got a lot of tools at his disposal and has been growing in confidence too."
Elisha Sowunmi
"Elisha has been our No10 this season. He's a tricky, creative player who has developed well. He cares a lot and wants to do really well. I've been very proud of his progression and hopefully we can see more of him in the future."