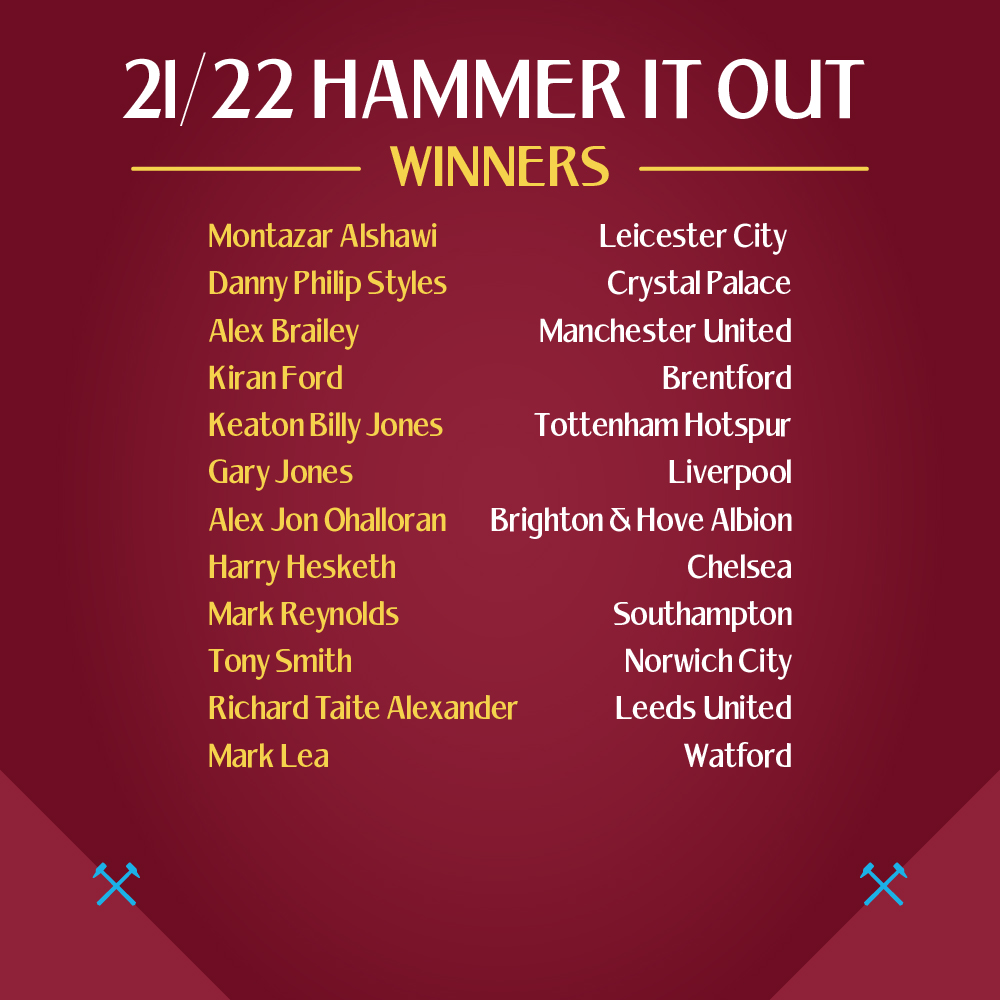 The Hammer It Out Quiz is the 2021/22 season half-time quiz at every Premier League home matchday. The quiz is made up of five questions and one estimation question, all questions relate to the mighty Hammers.
All you must do is register after the half-time whistle on your smartphone and be ready to go when our stadium presenter starts the quiz on the big screen. Answers are submitted through your smartphone device. 
For the first 18 home Premier League matches, the fan who generates the highest score on each matchday will receive a signed West Ham United home shirt.
It gets better though…! The 18 fans who won the individual matchday quizzes will then be put into a ballot to receive full hospitality for two guests at our final home Premier League game of the season against Manchester City. 
The leaderboard will be updated here after each home match.