Interviews
Zabaleta: Friday football, home comforts and the importance of Lanzini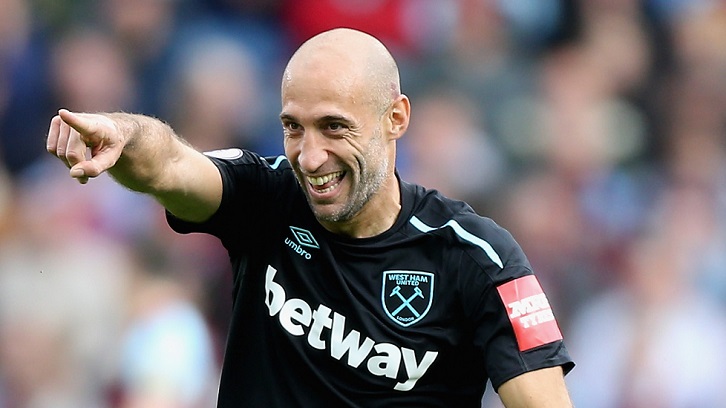 Pablo Zabaleta has made a big impact since joining West Ham United in the summer.
The two-time Premier League champion and Argentina international has brought experience, leadership and a positive mentality to his new Club, on and off the pitch.
The right-back, whose performances have quickly endeared him to the Claret and Blue Army, spoke to Premier League Productions ahead of Friday's Premier League fixture with Brighton & Hove Albion at London Stadium…
Friday night lights
I've played nearly 250 Premier League games and seen almost everything, but tonight's game will be a unique experience!
I'm really looking forward to it, as it's the first time I'll have played on a Friday night in ten years in the Premier league, and if we get a good result we can enjoy the weekend!
The week being a bit shorter than normal, of course you don't have too much time to train during the week as you have to focus on the recovery from the last game and on doing a few good sessions.
We trained at Rush Green earlier in the week and had a session at London Stadium on Thursday afternoon, so we'll be ready for Brighton under the floodlights.
If it's Friday night, Saturday night or even Monday night, it doesn't change your mentality when the whistle goes and the game kicks-off, but hopefully we will all enjoy the Friday night.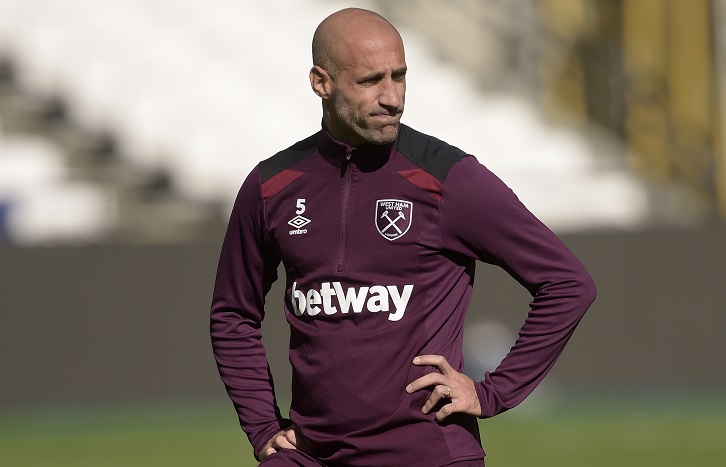 A win over Brighton would be massive
We host Brighton at London Stadium tonight and it's going to be a really tough game.
They are a strong side and they just got promoted, so they're playing at 100 per cent in every game and, especially away from home, this is a team which is going to come to London Stadium to defend well and take their chances.
We need to be clever and put in a really good performance to win this game. We've talked about Brighton and looked at some videos of the way they defend and the way they attack, so hopefully we can play well and get three points because we're both in the same position on eight points, so a victory would be massive.
Hopefully we will have Chicharito fit for the game as he's one of the main players for our team. He's one of those players who you always wish would be fit for every game.
He's not been training with us for a couple of days, but the most important thing for him is for him to recover well from that problem and be fit for Friday night.
London Stadium feels like home
London Stadium is really starting to feel like home for us now.
I came last season to play here in the FA Cup with Manchester City and I thought the atmosphere was really good.
In my opinion, I can feel this season is completely different from last season. The fans and players and everyone at West Ham really feel like this London Stadium is becoming our home and this is what we need.
Playing in front of 50 or 60,000 people every week is something amazing and shows the potential of this Club and how good the fans are and how they support the team is absolutely fantastic.
We need to make this stadium a difficult place for other teams to come to get results.
Many English clubs are thinking about their futures and building new stadiums with bigger capacities, because the Premier League is so big and going to a football game is such an attractive thing to do.
Moving to a new stadium is not easy, but we need to make this stadium our home and feel this is our stadium and we need to enjoy being here. Likewise, we want the other teams and their fans to feel the pressure when they come here.
It's a new era for the Club and we need to work hard and show commitment to making the future better.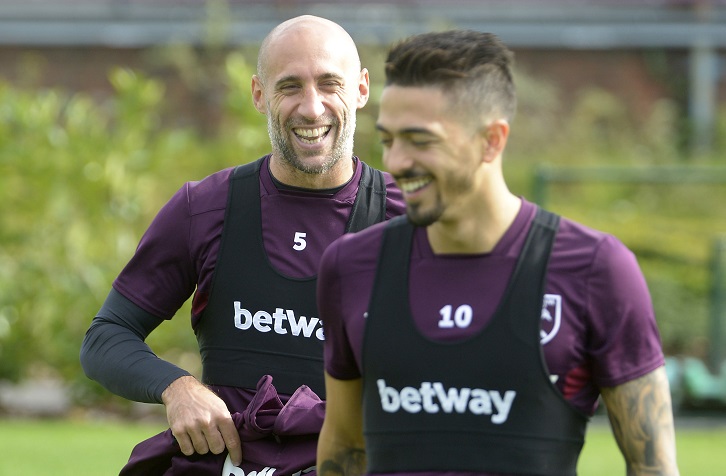 Manu is the future of West Ham
We have a tradition of Argentine players here at West Ham United.
I remember Carlos Tevez and Javier Mascherano when they signed for West Ham, as we played against Brazil in the first international game at the Emirates Stadium in September 2006. After that game, if I am not wrong, they signed for West Ham.
They had a short spell at West Ham but it was successful for Tevez because he scored at Manchester United the goal that saved West Ham from relegation.
To have Manu Lanzini in our team now is also great. He is the future of West Ham, of course, and is going to be one of the greatest players for this Club.
I'm very pleased to be part of West Ham history as it is a Club with great tradition in English football. I'm really enjoying myself.
Of course, from my point of view West Ham is a completely different Club ten years on, based in a new stadium and trying to take us to the next level by buying good players.
That's why I'm here, because I believe this is a Club with massive potential, and we are trying to make this Club better, to be successful on the field, and hopefully I can enjoy my time here.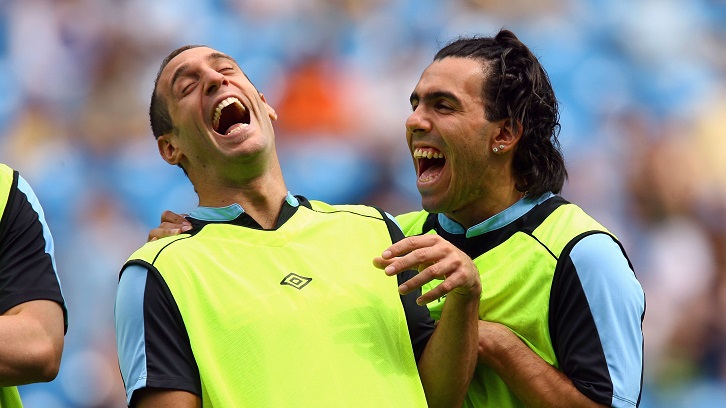 Winning mentality
People have asked me if I have taken on a leadership role since joining West Ham.
My answer is that, with all my experience in football, I can bring it to the dressing room and help the players with anything that they need.
In football, you need people in the dressing room who will shout sometimes and react to something, when things aren't going well.
I'm not here to try to change everything because we have in this squad players who've been here for a long time – Mark Noble, Winston Reid, James Collins, Andy Carroll and Aaron Cresswell – who all know West Ham better than me and know the dressing room better than me.
I've only been here for a few months but I am here to win. I want to have a successful time at West Ham, so if I can do anything to help, I will do it 100 per cent, but always with respect for each other, because that's the best way to grow as a team.