Tomáš Souček's links to the Eden Aréna are well-documented. 
A former Slavia Prague midfielder, the 28-year-old graced the pitch in the Vršovice district on over 150 occasions for his boyhood club. Returning for Wednesday's UEFA Europa Conference League final with West Ham United is a dream come true. 
What is less common knowledge, however, is the possibility that Souček could have stepped out onto the field for the final on the other side, wearing the violet of ACF Fiorentina instead of Claret and Blue. 
"There was interest in me from Fiorentina, just six months before I joined West Ham," Souček confirmed. "But, for me, while I was honoured by that interest and I appreciated it a lot, I was with Slavia Prague and I wanted to play Champions League with them.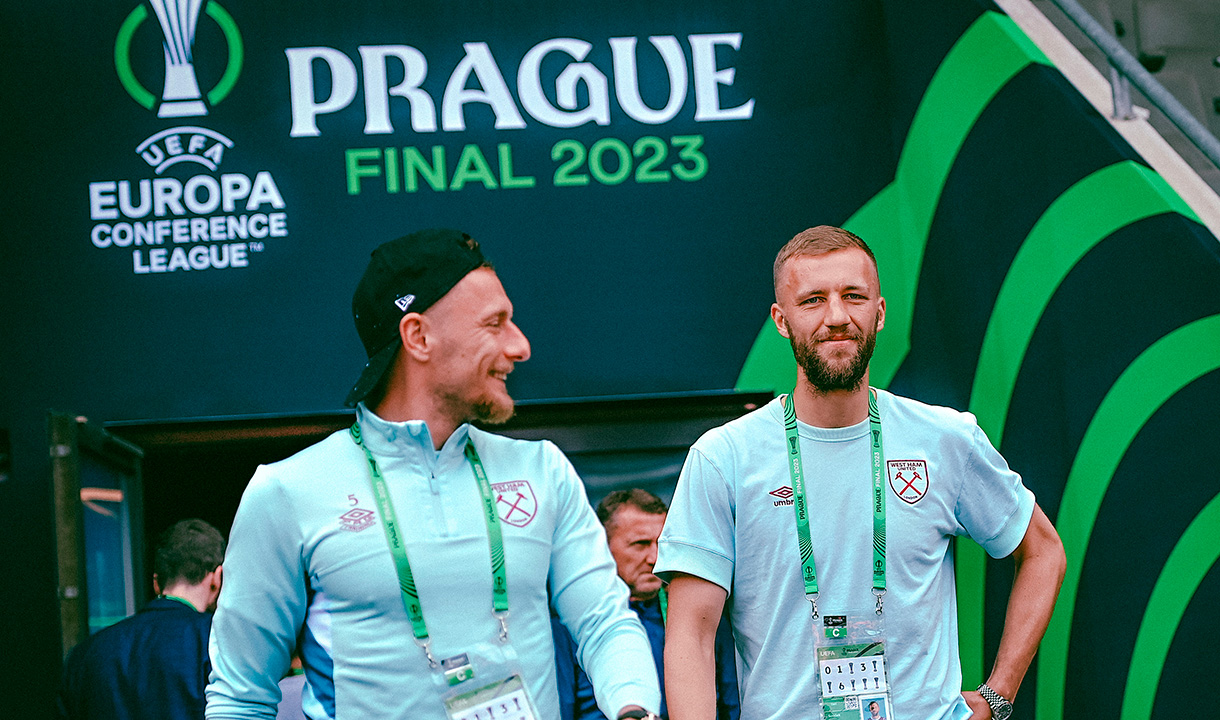 "So I stayed for another six months and then I got the offer from West Ham."
Perhaps not quite a 'Sliding Doors' moment for the Czech Republic captain but certainly a reminder of football's unique quantities. Instead of switching his homeland for Italy, Souček joined the Hammers - initially on loan in January 2020 - and has never looked back. 
The towering No28 has been a regular starter ever since, endearing himself to manager David Moyes and his backroom staff, his teammates, and the Claret and Blue Army. Should he start on Wednesday, it will be appearance number 155 for the Irons, and the biggest game yet.
"Jarrod Bowen and I came to this Club at the same time. It's been three-and-a-half years and it's been a good portion of our careers," he continued.
This game is the chance to lift the trophy here. We will do everything to do it and, for me, it would be so special to lift the trophy in Prague.
"I played for Slavia Prague for a number of years but this time with West Ham, I will always appreciate it. I know the fans appreciate me and we have a lot of respect between us."
And so Souček returns home as a Hammer. He and international compatriot Vladimír Coufal have eagerly anticipated this moment since the start of the 2022/23 season, ever since it first became apparent among the squad that Prague would play host to the UEFA Europa Conference League final. 
For the midfielder, that the chance to claim European silverware with West Ham comes at the Eden Aréna is more than just good fortune. His adoration for both Slavia and the Irons is obvious. To link his two clubs in such a magical way is poetic.
"When I realised a year ago that the UEFA Europa Conference League final was going to be in Prague, I was telling the rest of the squad that we had to be here.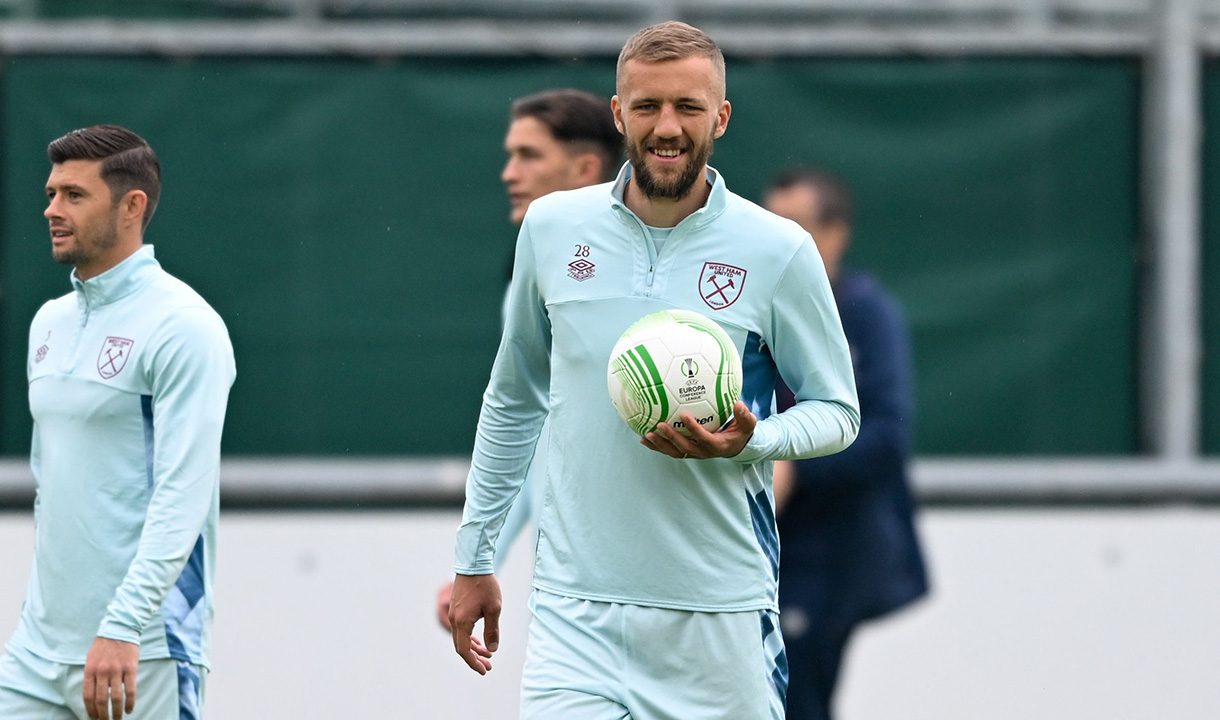 "It was a big goal for this year and now we are here in Prague, and I can connect together the two teams that I love. This game is the chance to lift the trophy here. We will do everything to do it and, for me, it would be so special to lift the trophy in Prague."
As strange as it is to say, more than silverware is at stake. The opportunity to play in Europe once again is also on the line for both finalists. 
Both are strong motivators for Souček and his teammates. History beckons.
He continued: "We have played European competitions for two years in a row. We have enjoyed it and we want to do it a third season. But we always want the trophy, the winners' medals and the chance to make history.
"The season is up and down. This game can make the season an unbelievable one if we lift the trophy. We really, really want to do it."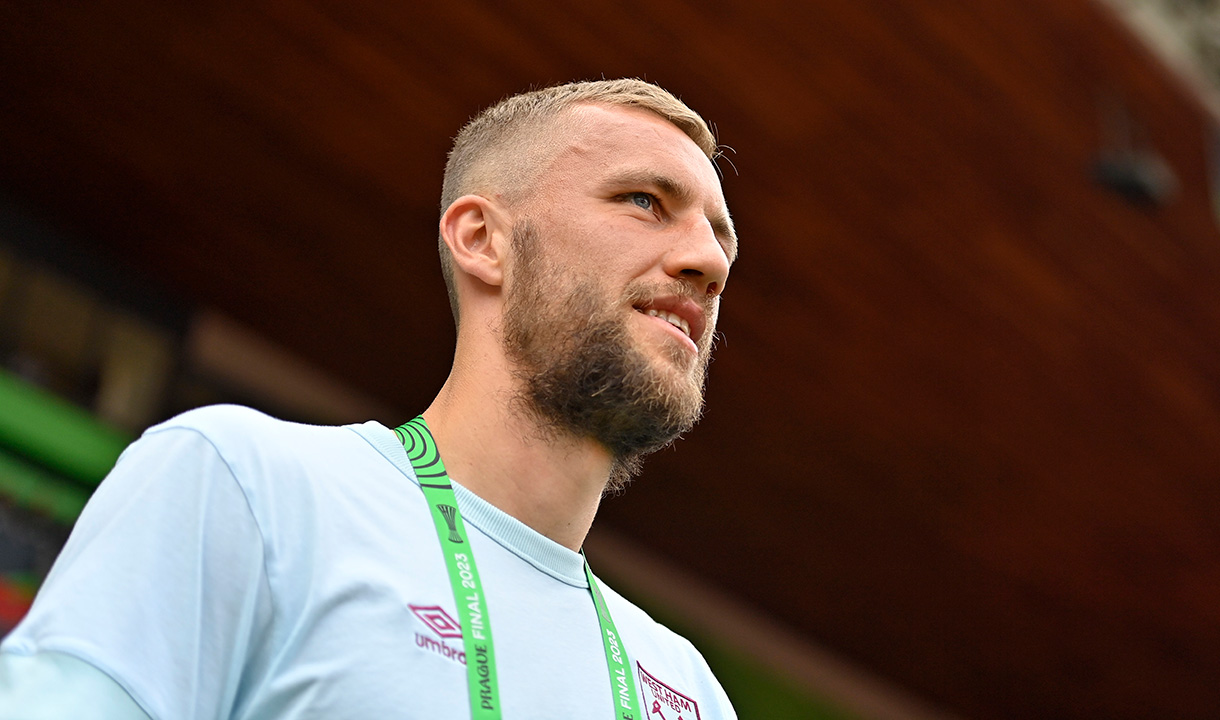 Souček's personal ties are strong motivators. But the will to give the Claret and Blue Army a moment to never forget is even stronger still. 
Thousands of West Ham fans have descended upon the Czech Republic capital. To reward that support would be, for Souček, the biggest honour of them all.
"Our fans are incredible. So many of them have come out to Prague, even if they don't have tickets. West Ham has a great history but now we have the chance to make it even better. 
"After many years without a trophy for this Club, it would be an honour for all of us to win this game. We want to do it for us, and for all West Ham fans."