International Women's Day celebrates the achievements of women across the world and brings attention to women's rights, gender equality, reproductive rights and violence and abuse against women.
To mark International Women's Day 2022, West Ham United men's first-team players Tomáš Souček and Aaron Cresswell spoke of their admiration for the women who have helped shape their lives and careers…
Tomáš Souček
Women have played a leading role in Tomáš Souček's life.
As a child his mother Iva guided him and taught him right from wrong as he grew up in the town of Havlíčkův Brod in the geographical centre of the Czech Republic.
A professional marathon runner, Iva also gave the midfielder his trademark natural fitness and stamina, which have seen him cover more distance than any other Premier League player in recent seasons.
While Iva may be living with Souček's father František in the Czech Republic, the No28 is now settled in London with the two other influential women in his life, his wife Natalia and daughter Terezka.
Who have been the most important women in your life and career?
"I have three women who are the most important now and it's obviously my mother, my wife and my daughter. I would pick these three. The most influential is obviously my mother because she was the main key of my growing up when I was young, and who showed me how life is going. She was the big part of my success as well and she was the one who most who prepared me for my life and who helped me to be the person as I am."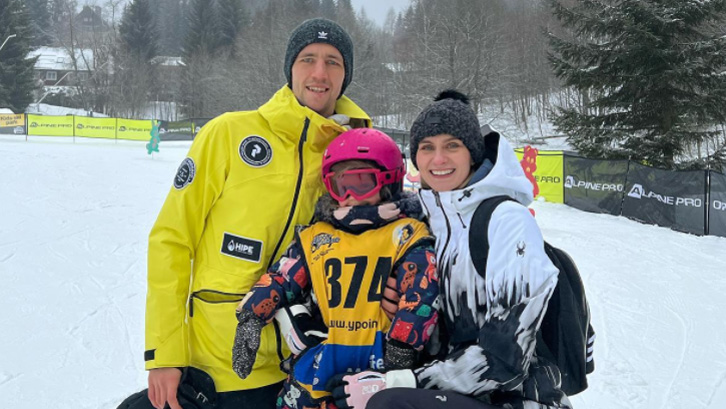 How did your mother inspire you?
"It's difficult to say where I would be without her, but I would say she influenced me a lot. All the time just sent her a thank you but it's never enough because how she taught me was amazing. I happy that I am here and a lot of that is down to her.
"She taught me everything all the time. Because when I did something wrong, and I did many times when I was a kid, she told me what I should do and what was wrong, and how I should be a good person in the future. And now, as a father, I also remember a lot from my childhood when she was my key person. This is what impressed on me and I think that she was really, truly amazing for me and was the most important."
How important is it to celebrate women and try to create a world free of bias, stereotypes and discrimination?
"It is important. I am happy that we have these events and it's nice for all women to give them appreciation for all of the things in our lives. It's a great appreciation for all of them."
Can you give us three words to describe your Mum?
"She is reliable, honest and helpful and a lot of other things!"
Aaron Cresswell
Women have played a formative in Aaron Cresswell's life.
Growing up in Liverpool, the left-back's mother Michelle was there to guide him through the ups and downs of childhood while working hard to provide for the family.
As a young man, the No3 met Jessica, who became his girlfriend before the couple were married in June 2019. The couple have two children and Cresswell has huge admiration for the way his wife looks after him, son Sonny and daughter Sadie.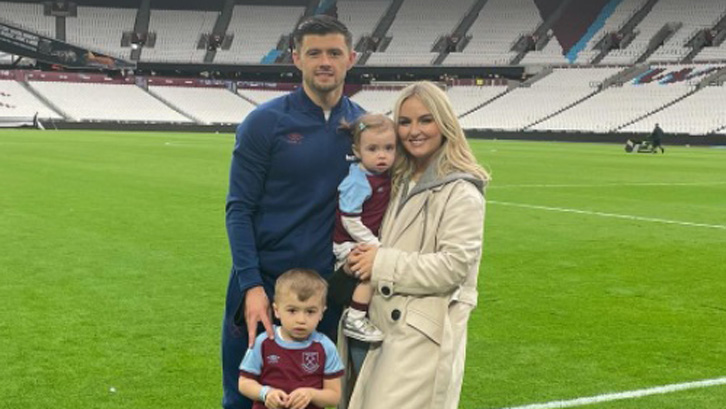 Who have been the most important women in your life and career?
"I think I would have to say Mom growing up. She used to work a couple of jobs and do everything she could to provide for us and to help us. I mean, it's not until I've had kids that that I see exactly the work that goes in and the commitments and just the love throughout the years has been special.
"Then obviously there is my wife who's obviously given me two kids. She's been there right throughout my journey and we're married now with two kids which is crazy. So, I'd have to say those two."
Why have they been so influential?
"They have helped me develop as a person and also as a player on the pitch. It doesn't always go well and you need that support, and that love around you and they're both certainly given me that throughout my career. And even though my Mum is based in Liverpool, she is always on the other end of the phone to help guide and support me, whatever it is, and they've both been there for that."
How important is it to celebrate women and try to create a world free of bias, stereotypes and discrimination?
"It's very important to raise awareness of that and those two women who I have mentioned in my life, without them I wouldn't be where I am today without them, so it's right that we celebrate them."
Can you give us three words to describe your Mum and wife?
"Love, commitment and loyalty."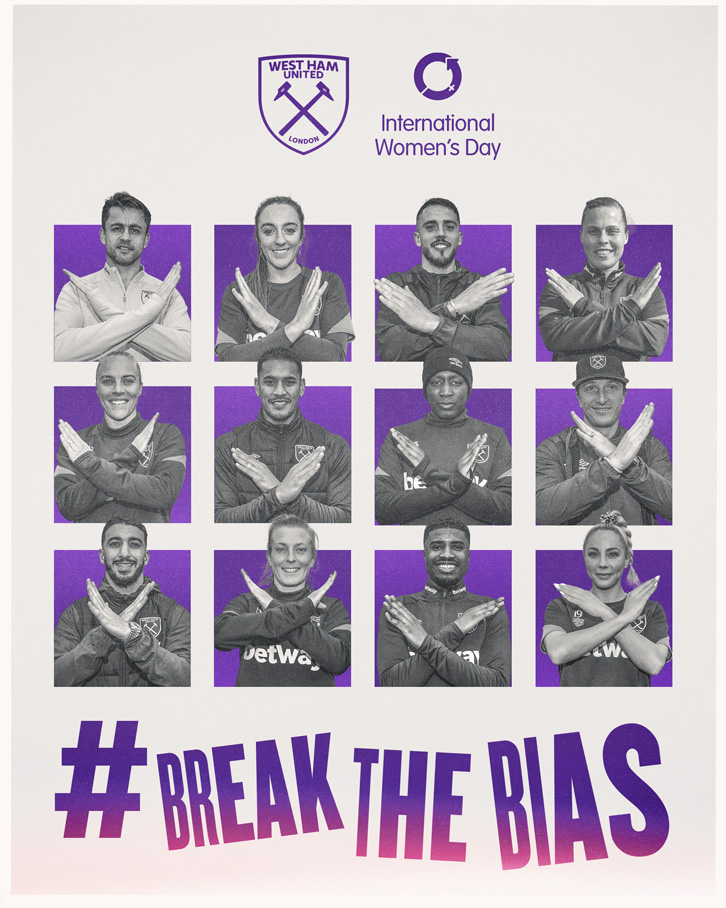 #BREAKTHEBIAS
Imagine a gender equal world. A world free of bias, stereotypes and discrimination. A world that's diverse, equitable, and inclusive. A world where difference is valued and celebrated. Together we can forge women's equality. Collectively we can all #BreakTheBias.
Celebrate women's achievement. Raise awareness against bias. Take action for equality.
For more information, visit internationalwomensday.com