Interviews
Mark Robson: Driving past the Boleyn, leaving a message for Harry Redknapp and signing for my beloved Hammers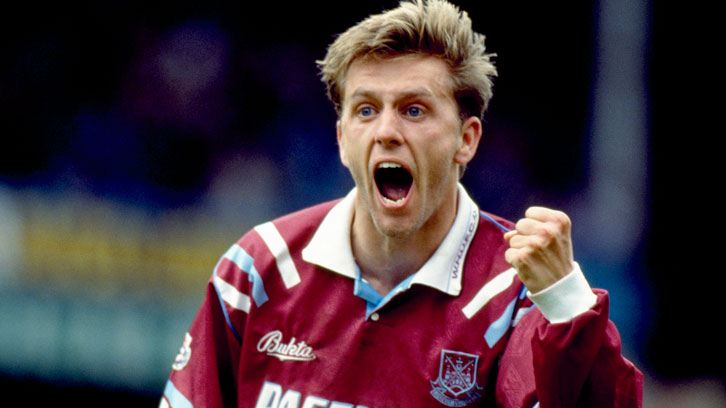 He was born in Upton Park, 51 years ago today.
And like all East End boys growing up in the shadows of the Boleyn Ground floodlights, Mark Robson never stopped dreaming about playing for his beloved Hammers.
But Robbo certainly had to go the long way round, when it came to pulling on the coveted Claret and Blue jersey.
It was a no-brainer... a dream come true and a fantastic opportunity that I'd spent my entire life hoping for

Mark Robson
"I'd trained with the Club until I was eleven-years-old but it just didn't happen for me," reveals the former West Ham United and Tottenham Hotspur wide-boy, who first had to venture way out west to kick-off his professional career with Exeter City, before returning to the capital and heading to White Hart Lane in a £50,000 transfer, in summer 1987.
"I'd always harboured hopes, though, that I'd get the chance to play for the team I'd supported. Whenever I came home from Devon, I'd take my wife, Julie, to Upton Park station every morning and, driving past the stadium, I'd be pointing across the road saying: 'I'm gonna play there one day!' The Boleyn Ground was a big thing for me."
Ironically, Robson's first-ever outing on the green, green, grass of home came, when he made his Spurs debut against the Hammers as a late substitute in December 1988, before a serious knee injury, ultimately, led to him being released by the north Londoners three seasons later.
After just nine appearances, the Tottenham door had cruelly slammed shut but thankfully the Green Street gates soon swung wide open for the hugely likeable, local lad.
"Over in Holland, De Graafschap had already put a contract on the table for discussion but just before I flew out to the Netherlands, purely on the off-chance, I'd left a message on the answerphone of Harry Redknapp, who'd just been appointed Billy Bonds' number two.
"Then, when I arrived back in London, 'H' asked me to come to West Ham and with no disrespect to the Dutch - they could've been Juventus or Real Madrid - it was a no-brainer... a dream come true and a fantastic opportunity that I'd spent my entire life hoping for.
"The Hammers may just have been relegated but I was fortunate to find myself among players who were just too good for the second-tier," contends the happy-go-lucky, Essex-based, father of two, who made 56 outings in that Claret and Blue shirt, scoring nine goals. "It was brilliant to be part of that West Ham United team that finished as runners-up and our 1992/93 campaign was the greatest time of my career.
"Breaking into the side early on, I just never looked back. I was first into training and last to leave. I loved every single minute. Football's changed a lot but I bet - as another local lad - Mark Noble feels exactly the same way today."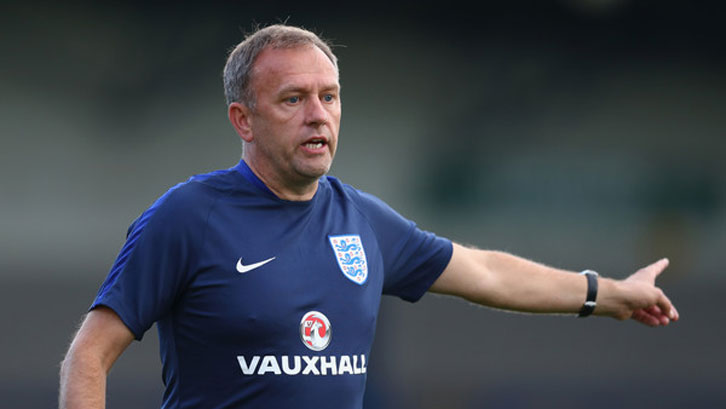 After helping Bonzo's boys make an instant return to the promised land of the Premier League, Robson, who only missed two league matches during that sensational first season, reluctantly found himself heading to Charlton Athletic for £125,000 just a few months later.
Clutching a bundle of curled-up coaching manuals alongside a grainy, well-worn copy of 'Premier Bound' – our 1992/93 promotion video - Mark entered The Valley, where his hunger to continue playing was matched only by his unquenchable thirst for footballing knowledge.
Sadly the legacy of that earlier knee injury finally forced Robson into retirement before Alan Curbishley invited Mark – who began coaching as an 18-year-old - into the Addicks boot-room.
Similar stints at Gillingham, Peterborough United, Barnet, Norwich City and Aston Villa followed and, wherever he went, Mark always took a little piece of the Hammers with him.
"After I left West Ham, I'd watch Premier Bound for motivation because it brought back so many positive memories of my best-ever season," reveals Robbo, who now works for the Football Association as National Special Coach alongside England's Under-19s.
"We've started to put ourselves back on the map as a footballing nation and there's a real vision of where we're going," concludes the proud birthday boy.
"We want to be world-leading and deep-thinking and - with Gareth Southgate giving opportunities to our exciting young players - England can certainly be a real force on the world stage once we get those tournaments up and running again."