Sébastien Haller added to his personal collection of sensational strikes with an unforgettable overhead kick in Wednesday's 1-1 Premier League draw with Crystal Palace.
The West Ham United centre-forward returned to the scoresheet with an unstoppable volley to secure his team a point at London Stadium, just days after he had been denied a similarly acrobatic goal by Leeds United goalkeeper Illan Meslier on a frustrating night at Elland Road.
Haller forged a reputation for his bicycle kicks with Utrecht and Eintracht Frankfurt, and has continued to build it in Claret and Blue, with his latest effort adding to similar strikes against Watford and AFC Bournemouth last season.
Speaking to West Ham TV, the Ivory Coast international was proud to add to his portfolio and earn his team a share of the spoils ahead of a busy Christmas and New Year period that will see the Irons play four games in 12 days....
Séb, where else can we start… What a beautiful goal!
"To be honest, I used to score a goal like that every season, so I'm used to it! I think it's kind of special and I'm just happy because it was a beautiful goal and it helped us to get one point. I think we deserved three and we should have gone for the three, but I'm happy.
"I got two last season, against Watford and Bournemouth, so hopefully I can get another one on Monday at Chelsea – that's the only thing I'd ask for, a goal like that!
"It's good for the eyes, for the confidence and for everything, but a goal is a goal so at the end it's just one goal."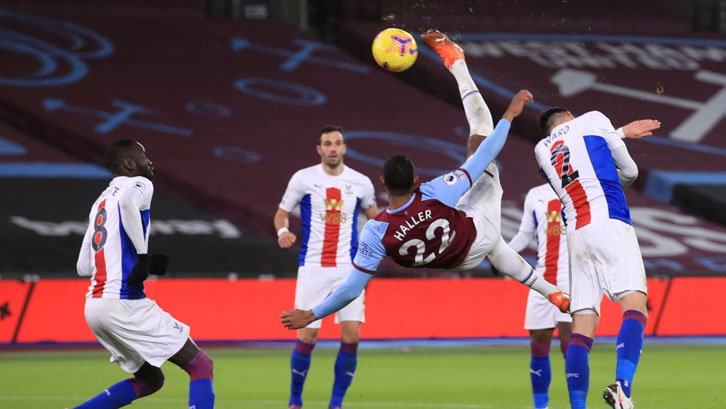 Can you talk about the technique required? The manager praised your athleticism, so is it something that comes naturally, or a skill you work on?
"It's something I used to do since I was really young, so I think it's a movement I really like and I appreciate doing things like that. I don't know why, but it's something I used to practice when I was young.
"I knew when the ball was coming there, my first idea is always to do this movement."
We saw how frustrated and disappointed you were not to score at Leeds United, where you had four shots on target but were denied by their goalkeeper Illan Meslier's heroics and some fortunate blocks by their defenders, so to get back on the scoresheet must have given you a boost?
"It was the hardest chance of them all, too! I'm not going to lie. The last game [at Leeds] was hard for me mentally, because when you don't score your chances and you lose a few balls, of course you get disappointed and the only thing you want as a striker is to score goals.
"When you think the 'keeper has made a great save or there is just a touch or deflection or things like that, of course you get mad.
"It's not always easy to go back to work and not think about these chances but this is football and I'm a striker, so I know that when I'm scoring everything is well, but when I don't score everything is bad.
"I just need to stay focused on the targets and the goals and that's it. Of course, it's something that is good emotionally and for the confidence to score a goal like that."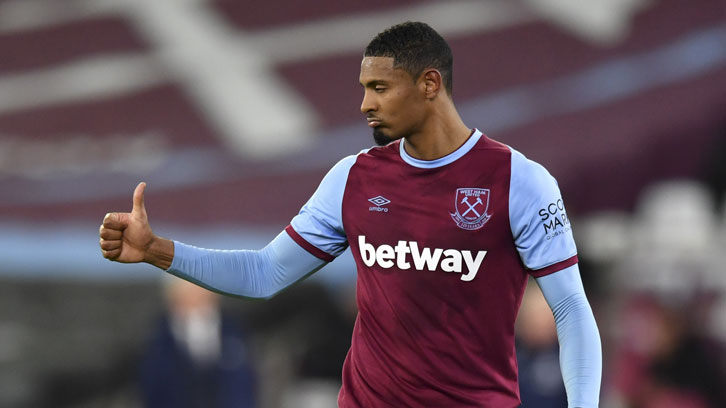 Reflecting on the game as a whole, considering how Crystal Palace played, a point was not too bad?
"It's not too bad, that's true, but if we look at it closer, we know we could have scored from some other opportunities. We got into some good situations and created some chances and, if you look, at the end they had ten men for 15 or 20 minutes, so we had to score as we were playing at home and we were pushing for it.
"We would like to have got the three points, but one point is not a bad deal."
We've only lost one in six and two in eleven, we have 21 points and we're seventh in the table, so the overall situation is positive…
"I think, obviously the season is quite weird for everyone, so to be in this position in December is always nice, but I think we need to speak about it after the Christmas and New Year games, because this will be such an important period when we play a lot of games during a short period.
"This will be important, so we need to recover well, be really professional and after this period we will see if we still have a lot of points.
"Now we are seventh and that's great, because it's better to start the games in this position than be in the red zone, so of course it's nice for our confidence, but we will see where we are in January."