Lukasz Fabianski celebrated his 35th birthday in unique circumstances on Saturday.
Like millions of others, West Ham United's outstanding goalkeeper and reigning Hammer of the Year is following Government guidelines by staying at home, protecting the NHS and saving lives during the coronavirus (COVID-19) pandemic.
The Poland international admitted he has found it difficult to be apart from his parents, friends and teammates but, with the help of his wife Anna and son Jan, he is keeping fit and remaining positive about the future.
Lukasz, as you turn 35, what are your feelings and emotions about the coronavirus situation and how it has affected the world?
"I'm just managing the situation. It is different, that's for sure. For some reasons it's tough, but for other reasons I'm trying to find some positives. I'm just trying to be level-headed. I don't want to be too up or too down with the situation, but just make the most of it in a positive sense.
"I don't know how I feel! It affects everyone. At the moment, there is no vaccine or cure or way, from what I'm hearing, of treating this. The other strange thing is that everyone can get it, but can have completely different symptoms. It's not like something obvious.
"Before, we heard a lot about how it only affected older people or people with underlying health issues, but we have just seen that it's completely different and not true. You can be healthy, you can be young and you can still suffer with this.
"That's very tricky [to deal with] and something you have to respect, not be over-confident with and expect it's not going to affect you, because we have heard reports that it can basically affect everyone and no-one is safe.
"We just have to respect all the things the government is asking of us, to stay at home, retain the social distancing and things like that and to avoid all the unnecessary risks."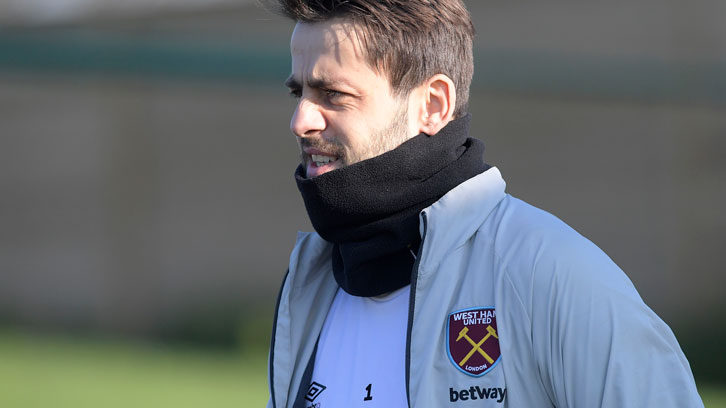 Like a lot of West Ham United players, you are living away from your home country, your families and old friends. Has that extra distance and uncertainty made it even tougher?
"That's the one bit I'm finding the hardest, for me. Obviously we stay in touch and we try to be positive about the whole situation but, on the other hand, I think that I might not see my family, my parents, for longer periods than usual or I'm used to. Normally, those periods would last two or three months but I am preparing for the worst.
"I am following what is happening in Poland when it comes to the virus and how the government is reacting to it and on Thursday one of the health ministers said the whole situation – all this social distancing and staying away from your family – may last one or even two years!
"So, it might actually take a while for me to go back to Poland and see them in person, so that's something tricky and hard in this very moment, but we'll see how this whole thing evolves and we will see some positive news rather than negative in the coming months, but at the moment it looks like it might take a while for me to go back to Poland just to see the family."
 
How are you working on your fitness in isolation? We have really enjoyed the videos of you training with your son which you have posted on Instagram!
"We are just trying to make the most of what we've got as a family. Obviously, my son is at this age, four-years-old, when he's so into football!
"At the very start of when I was training in my garden, he was looking at me and what I was doing out there and he started to join in, and at one point he was basically telling me what to do, where I should go and coaching me!
"He's very demanding! Sometimes he doesn't understand that I am a bit tied and he needs to give me a break and a bit of rest, so he's very pushy!
"Once we go into the garden, he just wants to play and to do different things so, in that sense, I think I'm actually lucky to have him because he is so interested as a kid and so helpful We're just happy and trying to make the most of the time we have together at the moment."
Other than your training, what activities are you doing to keep yourself busy? Decorating the house? Cleaning the car? Jet-washing the patio?
"I jet-washed the patio! I fixed all the things around the garden myself. What have I done recently? I'm just trying to make sure all the things around the house that have not been fixed properly or damaged a little bit and maybe when the league was on I wasn't paying too much attention to it or I thought I couldn't really repair it. Now, if I see something, I think I'll repair it straight away and most of the time it works!
"Around the garden and especially inside the house, as soon as I see something I have a chance to repair, I'll give it a little go, and most days there is something new, which keeps me busy too."
What are you doing to relax? Reading? Watching Tiger King? Or maybe something completely different?
"To be completely honest with you, as soon as we wake up, my wife and I are constantly doing things with our son.
"In my case, I try to split my training session that I have to do into two different sessions, so I do one in the morning in the back garden when I will o things similar to what I used to do with Xavi the goalkeeping coach and do strength work in the house or in the garden. The whole afternoon, until 6pm, I will do conditioning training we have to do, so I'll go for a run locally around the place and make sure I do that.
"After that, I'm tired and my son is tired, so he goes to bed and my wife and I relax and sit down and watch movies. I heard about Tiger King, but I'm more into movies at the moment!"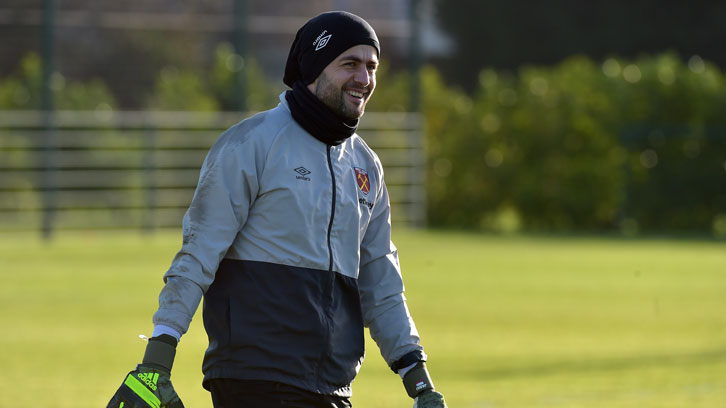 Do you have any movie recommendations?
"They're all new ones you can watch online. On Wednesday, we watched Richard Jewell (about a security guard at the 1996 Atlanta Olympics who found a bomb and saved lives by evacuating a park, only to later be wrongly accused of planting the device himself by the media) which I found really good.
"The previous one we watched was Just Mercy (about a young American lawyer who defends a man wrongly convicted). They're all based on real stories and they're cool to watch.
"If people like movies like that, I think they will find those two quite interesting."
The future is uncertain but one day this will end, so what are your hopes for the future, both in football and in life?
"It's going to happen and we're going to come back. Obviously, the only unknown thing at the moment is when it's going to happen.
"When I look at this season from a football point of view, because of the injury I've had, it wasn't ideal for me, so this time is good because I can use it to strengthen myself, work on my fitness level, and I want to come back in much better shape than I was after my injury. I want to look at it in a positive way and come back in much better shape than I was.
"Once we are back, we all have a responsibility to perform in a way that is good enough for us and for the Club. Obviously, the circumstances will be completely different, but we have to be prepared that one day we will be back.
"Whether that will be including this season or next season, we need to reflect and come back in better shape. Football will be back, that's for sure, but we have to make sure we are ready."