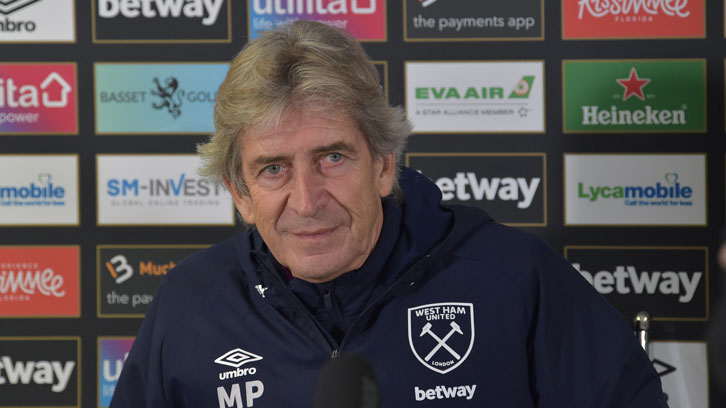 Manuel Pellegrini says observers should not mistake his calmness for a lack of desire to put things right at West Ham United.
The Hammers head to Chelsea on Saturday seeking their first win in eight Premier League matches – a run which has seen Pellegrini and his players come under intense scrutiny from the media and supporters alike.
Some managers may panic under pressure, but not Pellegrini, whose vast experience and previous success mean he will stay calm and focused on turning things around.
You must try to be calm because I don't think you can make good decisions if you are emotional

Manuel Pellegrini
"I say always the same thing – for me, my pressure is more pressure than every moment of the season," said the Chilean, who has managed more than 700 top-level matches since moving to European football with Spanish club Villarreal in 2004.
"When we are winning, and fighting for third position in the table, to win the next game is exactly the same pressure I have in this moment to win the next one.
"If you feel the pressure only because you are losing, and if you don't have a win, something can happen and you're losing. If you are winning, you are always thinking to win the next game and your pressure must be always the same.
"You must try to be calm because I don't think you can make good decisions if you are emotional. But the way you work inside, maybe you have another character. Maybe I have another character - but I don't try to show that by doing stupid things because you are in a bad moment. You have one personality and you must try to keep it in the good moments and the bad moments.
"I think people are stronger when they need to be very strong, not when things are going well and are very easy. So at this moment I must be calm."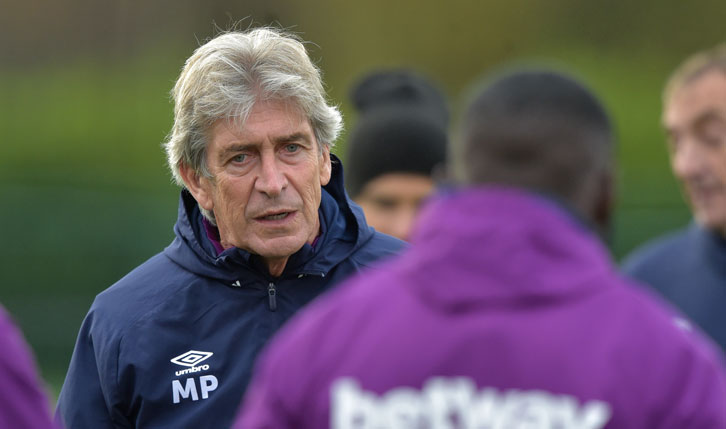 Pellegrini's methods saw him guide Villarreal, Real Madrid, Malaga and Manchester City into Europe in eleven straight seasons between 2005-16.
The 66-year-old arrived in east London with the ambition of taking West Ham into continental competition, and that remains his long-term aim, despite the team's recent downturn in form and results.
"I continue working, I continue talking to the people who work around me, continue to try to find a solution, to continue to more than ever be convinced that what you have done in 35 years of your career," he explained. "I came here to do exactly what I did with other teams – at Villarreal, at Malaga – to make that big step, growing, and that will continue to be my pressure and my way to do it and the way I think is best.
"You always have good and bad moments. In the bad moments, you must review a lot of things but you must be very clear."
One thing Pellegrini is 'very clear' on is his self-belief; no matter how things get, he will not allow doubt to cloud his thinking.
"When you are in a bad moment, you must have good self-criticism," he continued. "That is the first thing you must do. But you cannot have doubt of all you are doing. Maybe there are a lot of reasons why we are not getting the results. Before these six games, we worked exactly the same way we have these six games. Exactly the same. The same players, the same way of working, the same technical skills, the same physical work. We changed nothing.
"More than ever, more than ever [you have to] trust the way you work. Because you have a career behind you and you're not just starting a career, continue to believe in what you know or which is the way you must find the solution.
"For me, it's clear. We need a good performance, not to change it all, and hopefully we can do it as soon as we can."