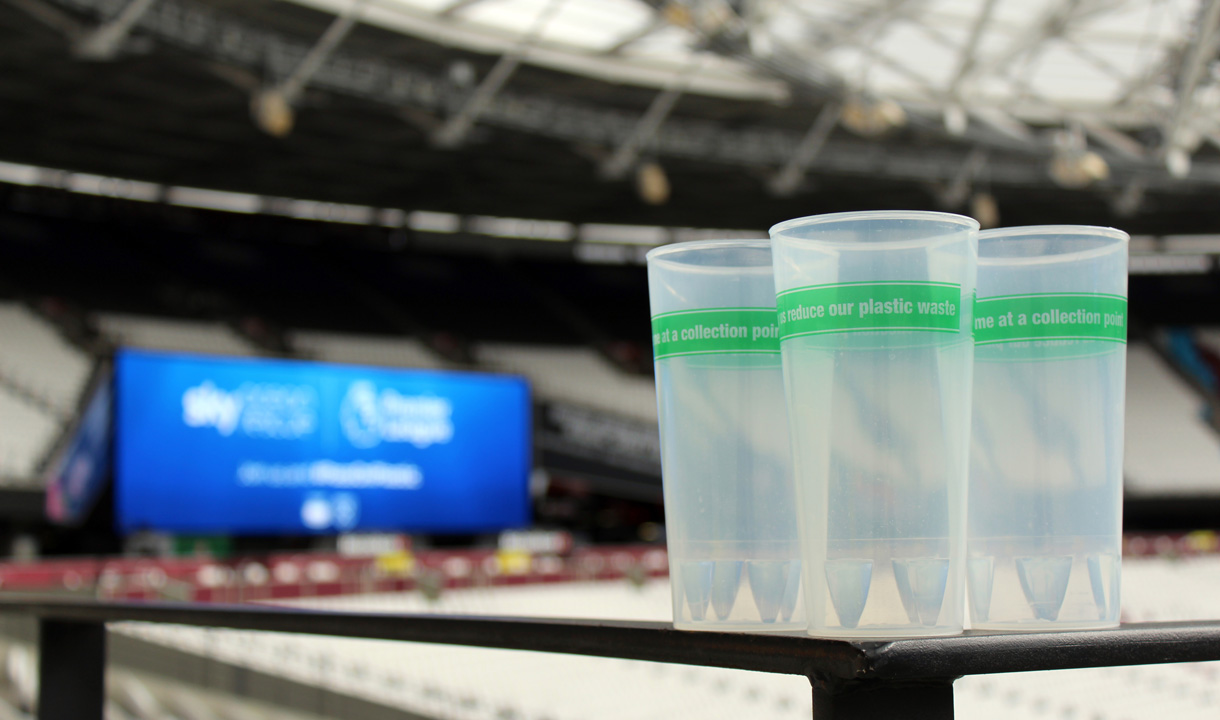 West Ham United and London Stadium are running a trial in conjunction with the Premier League and Sky Ocean Rescue to inspire football fans to #passonplastic at the remaining home games this season.
Starting at the Huddersfield Town game on Saturday, the trial will see all draught beer served in reusable plastic cups at no additional cost to fans.
The trial at London Stadium is designed to raise awareness of the environmental problems caused by plastic usage and inspire fans to reduce their use of single use plastics in everyday life
Fans can do their bit on matchday by dropping their reusable plastic beer cups at the green collection points that will be on the concourse and in hospitality. These cups should not be put in regular bins around the Stadium.
Fans will see 100 green cup collection points around the Stadium – at least one per block – with dedicated cup collectors wearing green 'Cup Collection Squad' t-shirts to help ensure all the reusable cups are collected. 
The results of the trial will be reviewed at the end of the season before any decisions are made on implementing the scheme on a permanent basis.