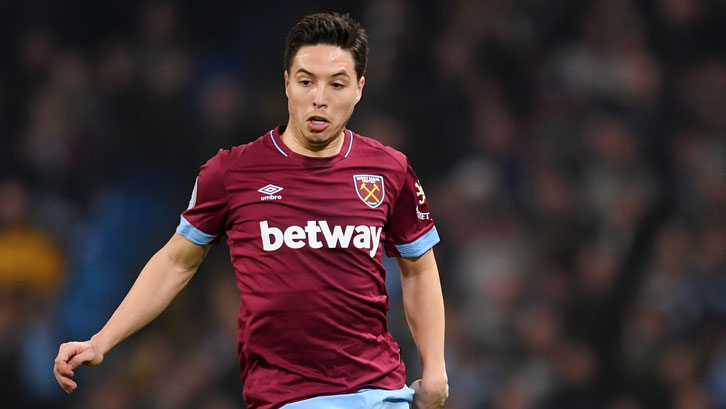 Having played for Marseille, Arsenal, Manchester City and France, Samir Nasri knows a thing or two about being a member of a strong and multi-talented squad – and the No18 believes he is part of another one at West Ham United.
With the squad interpreting manager Manuel Pellegrini's 'big team' approach ever more impressively and senior players returning from injury, the Hammers are primed to launch a late-season assault on the Premier League's top seven.
Such is the number of match-winners in the squad that Nasri believes there is no reason why the Irons cannot finish 2018/19 strongly, leapfrog Wolverhampton Wanderers and Watford and potentially secure European qualification.
I knew some of the players from before, but I didn't expect the quality and intensity to be that high

Samir Nasri
"It's good for the manager to have many, many options because, at the end of the day, we all look to achieve the same thing and be in the top seven of the league," said the attacking midfielder.
"This week it can be me, the next week it can be another player. When I came in I played well, then I got an injury and now Manu has come back and is performing well, as is Snoddy, so I just think we have to push each other every day to bring the best out of each other."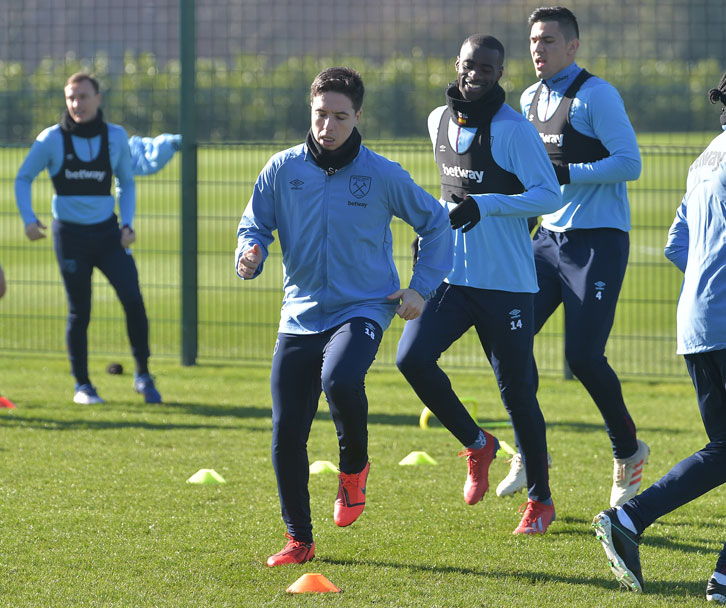 Upon joining the Club on a short-term contract in January, Nasri spoke to fellow Premier League title winner Patrice Evra, who had himself spent time with the Hammers last season and trained at Rush Green earlier this team.
The full-back told his former France teammate he would be pleasantly surprised by the quality in the West Ham squad – and that is exactly what happened.
"I am not surprised we are playing like this," Nasri confirmed. "Even before Manu came back, when I first trained with the team, I said to Patrice Evra that I was surprised by the level of the training. I knew some of the players from before, but I didn't expect the quality and intensity to be that high. Patrice agreed and said the training at West Ham was more difficult than at Marseille, who reached the final of the Europa League when he was there.
"That's the conclusion that he made and that's what I realised too. The level was and is really impressive.
"Now we're playing a certain way and getting results and I think it's an exciting end to the season."