Spanish football expert, writer and broadcaster Guillem Balague shares his thoughts on West Ham United's new signing Pablo Fornals...
Let's start with his age, 23. He is a 23-year-old with four years of experience in La Liga and who is a full Spain international, so that is a brilliant piece of business because you don't get to that level on pure talent alone, but because you have got many layers as a player.
He has got great knowledge of the game and knows what to do with and without the ball. He is flexible in both the position he can play and also what he can do with the ball, as he can drive forward with the ball, dribble or pick and play a pass with either foot.
He does not lose possession easily and has the ability to create in the last third of the pitch when it matters. Fornals maybe should score more goals, but he does have an eye for goal and it would not surprise me to see him score more in the future.
I am surprised other clubs – UEFA Champions League clubs – did not move for him, to be honest, but their loss is West Ham's gain, for sure

Guillem Balague
Personally, I always thought he would end up at Barcelona, as he has all the attributes you normally find in a Barcelona player.
It will take him some time to adapt to English football, because initially he will not be used to the physicality and intensity of the Premier League. Simply put, he will never have had to run as much in a game before, for the whole 90 minutes.
However, it is just lazy to suggest that his size means he will not be a success in England. You only have to look at players like David Silva, Bernardo Silva, Juan Mata and his former Villarreal teammate Santi Cazorla to see that.
He did have a difficult season last season with Villarreal, where every big player in the squad underperformed in La Liga and the team struggled as a result.
Sometimes, you wanted Fornals – and Cazorla – to take more responsibility in games, but when a team is not playing well that is difficult, and it is easy forget that, at 23, he is still a kid.
He was a star at Villarreal at 21, though, and maybe he needed a fresh challenge, so now he has taken the next step in his career.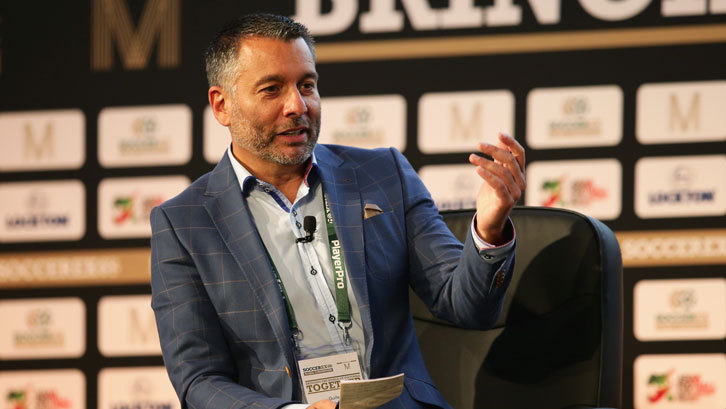 I am surprised other clubs – UEFA Champions League clubs – did not move for him, to be honest, but their loss is West Ham's gain, for sure.
He is a player who will play near to the edge of the opposition penalty area, as an advanced playmaker or inside forward, where he can hurt teams with his vision, his passing and his dribbling.
Fornals has two caps for Spain and he will play at the European Under-21 Championship this summer, which I think is a good thing as it means Luis Enrique will be able to see him.
Luis Enrique is not afraid to look outside Spain when he picks his squad and Fornals is definitely in a group of about 50 players who will be in his thoughts thinking ahead to the European Championship next summer.
He needs to push on to impress and he will need to do that in a West Ham shirt.
*Enjoy more news, views and interviews from Guillem Balague on his official YouTube channel!