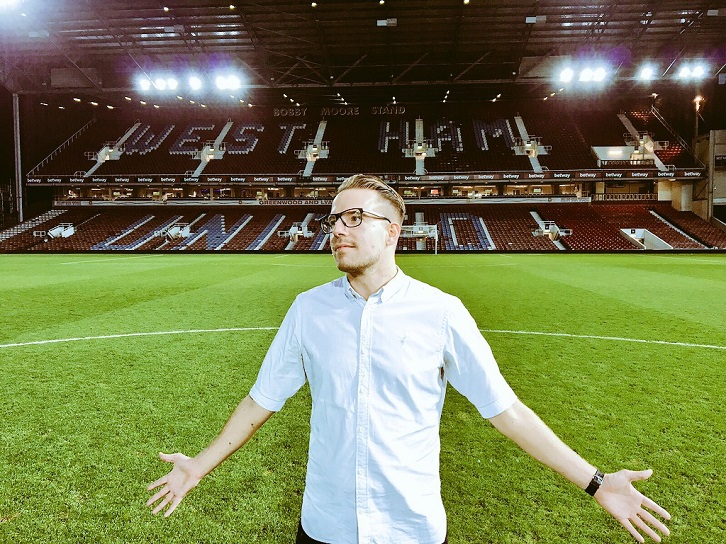 To help celebrate the 37th birthday of a man who had one of the most eye-catching haircuts in modern West Ham United history, 2006 FA Cup final goalscorer Paul Konchesky, West Ham TV's Watch With... presenter Chris Scull makes lists of things and asks if you remember them...
I sometimes wonder what our record top goal scorer Vic Watson would've made of the modern game.
Vic would probably have been astounded by the fluorescent football boots, been agog at the largest digital screen in Europe and might even have passed out at the sight of our bubble machines.
But the question I'd love to have asked him remains 'What do you make of Andy Carroll in those cornrows?'.
Because while the fundamentals of football have remained the same since Vic's day, the haircuts have pushed the definition of 'style' to the limit. Whether it's Frank McAvennie's peroxide locks or Julian Dicks' skinhead; a haircut can define a man in east London folklore.
So, pull up a chair, let me tuck in one of those weird apron things that does literally nothing to prevent hair getting in through your neck, and let's take a look back at my all-time favourite West Ham haircuts.
3. Joe Cole (2003)
Joey tried a few haircuts in his West Ham career; the floppy beginnings, the French crop, some curtains, the peroxide dalliance, the skin head and the unkempt mess that coincided with our relegation in 2003.
But easily the worst of all these was the haircut I refer to as 'The Red J' of summer 2002. This isn't even the worst haircut I've seen a West Ham player have; this is the worst haircut I have ever seen any human sport.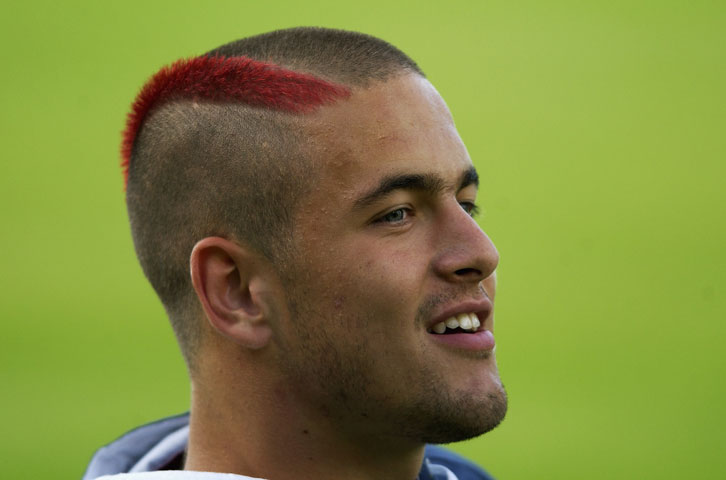 David Beckham had spent the World Cup summer of '02 with a dip-dyed mohawk; surely this must've had some impression on our talisman. But to go red? And off centre? And to debut this new look at Southend away? 
This was easily the most reckless decision of Joe's West Ham career (with the exception of picking up the phone to Claudio Ranieri in 2003).
 
2 Alvin Martin (1995)
Alvin 'He's got no hair, but we don't care' Martin is one of only two West Ham players (I'm aware of) to have a chant centred around his hair; not to blow the gold, but the other occupies the No.1 spot in this list.
If I could put one thing in my 1990s football time capsule, it'd be 'footballers with male pattern baldness'. Kids these days don't know how glamourous they've got it, with their heroes out on the turf without a bald spot, the game's gone!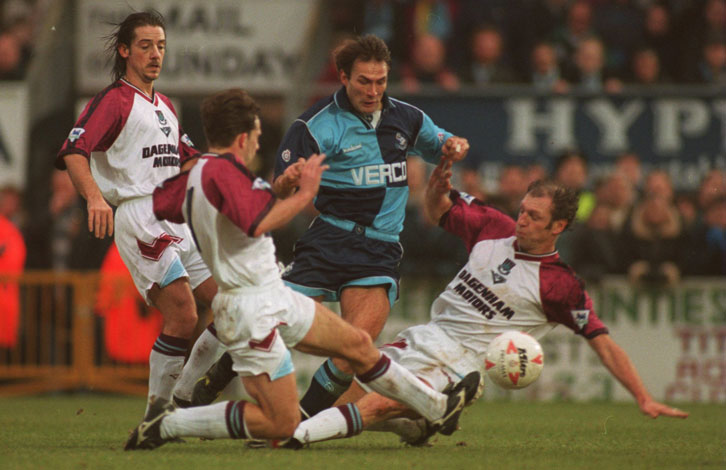 I'd argue that Wayne Rooney might not have had the confidence to break the all-time scoring record at Manchester United without his hair transplant. Our Alvin had no such problem. He went out onto that hallowed turf with the sides tufted out and nothing up top, and good luck to him. A legend, an honest player, with an even more honest barnet.
1. Christian Dailly (2004)
The thing I love most about the legendary Queen musician Brian May (aside from the fact he literally made the guitar he's been playing for 48 years) is that he's kept the same haircut his whole life.
The Brian May of today could teleport back to any point in the past, carry on as Brian May and no one would bat an eyelid; such is the timeless quality his locks afford him.
In a similarly curly-haired vein, I'm proud to say I think Christian Dailly had the best hair of any West Ham player ever.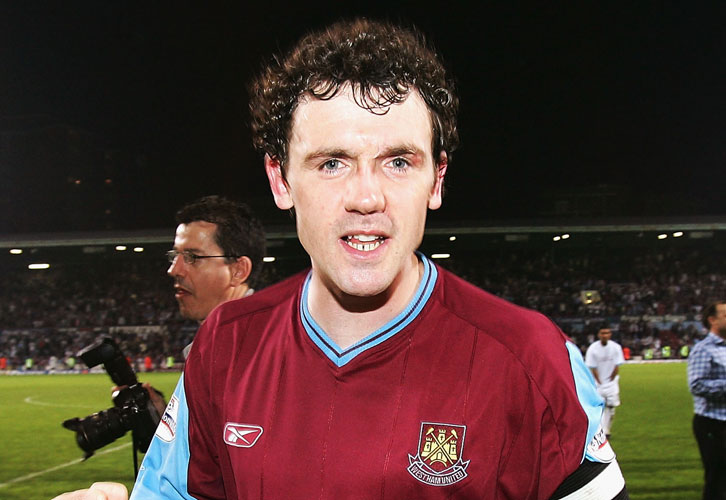 Although other aspects of the Scottish hardman's appearance certainly did change through the years (Christian was picking his front teeth off the pitch long before Josh Cullen was even born!), much like Brian May, the hair style never wavered.
I'm sure there might be a few reasons why Christian took this decision, but for me, the most obvious one is that, like Samson, the hair was the source of his immense strength. 
How else can you explain the way he controlled the ball with his manhood (from a corner!) before slotting the winner home in the 2004 First Division Play-Off semi-final? I'm betting there couldn't have been a goal like that among Vic Watson's 326-goal tally.
Whatever the truth of it, the simple fact is that Christian and his hair will remain the love of our lives. Oh, how I want curly hair too…