West Ham United manager David Moyes spoke to the media on Friday afternoon ahead of this weekend's Premier League tie with Huddersfield Town.
With the January transfer window in full swing, the boss was asked about potential signings and departures from the Hammers, as well as his available squad for this Saturday's match, his thoughts on David Wagner, and much more…
Ins and outs?
As expected, much of the press conference centred on possible incomings and exits at West Ham during the January transfer window.
Media reports have linked players both into and out of London Stadium this month, with Moyes confirming the Club have entered bids for new players, but these offers have been turned down, and therefore there is not anything to report.
"We've got nobody lined up just now or people we could say we're definitely going to be bringing in," the manager confirmed. "We've made bid for players but they've been turned down. I want to do my business right so I keep them private. I respect the football clubs that we're talking to.
"It's difficult with the cost and I think why the questions have been about players being sold or coming in. People are only really interested in that news but, there's not much going on because of the cost."
The Scotsman also revealed he wants to keep all of his available strikers this month, and is only interested in adding balance to his team.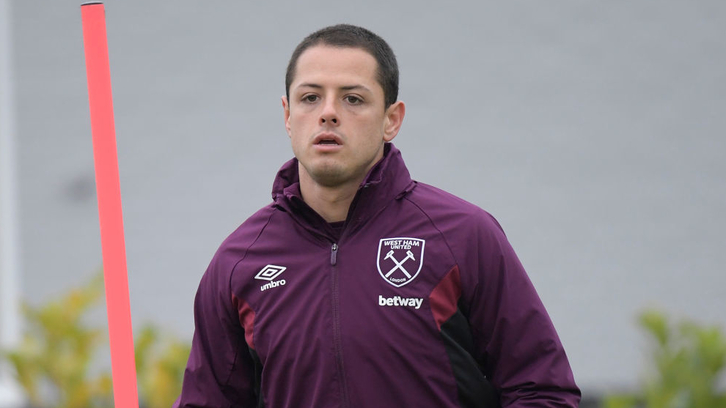 "I don't want any of my strikers to go. We've got no players here that we want to leave. We need to add to our squad and ideally, we will strengthen.
"My intention is not to let anybody go. What I will say is we've got four or five strikers and the competition is tough for all of them. I'm happy with that though and it would take an awful lot of money in this window to prise any of them out.
"My interest is in balancing up the squad and bringing people in in the areas we are short, rather than areas we are full in. I need to get the areas we are short in fuller and make sure we add to the squad if we can. If somebody comes in with offers we can't stop them but we can stop them by saying no to anything we don't want to have."
'We've got players coming back'
Moyes was asked about his squad for Saturday's match against Huddersfield Town and which, if any, of his injured players would be available for a return to action.
Without putting a time frame on either's return, the manager did indicate that defenders Jose Fonte and James Collin were nearing a comeback.
The boss confirmed: "We've had a lot of injuries. There's a few who will make it back, and there's a few that we still have doubts about.
"We've got Jose Fonte on the way back and hopefully we've got Ginge on the way back as well."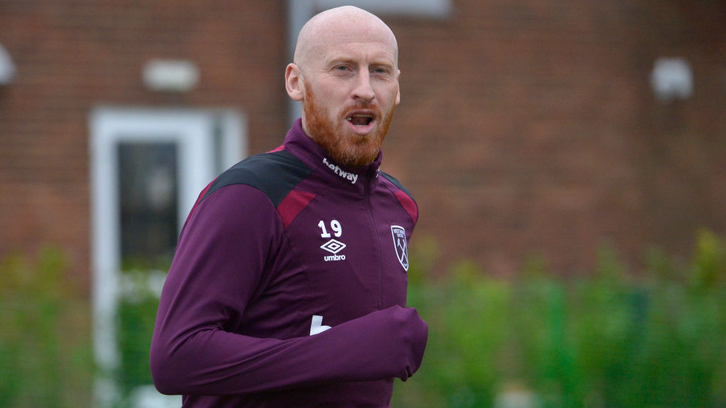 Moyes pointed to the busy fixture list as part of the reason behind his side's, and indeed every Premier League teams', struggles with injuries.
"I think in this time of the season, after the amount of games players have played at every Premier League club, you can't be sure about who is going to be fit and who isn't. What I can say is we will have a few coming back for this game, hopefully, against Huddersfield."
'This is a really important period for us'
The contest against Huddersfield Town on Saturday is the first of five Premier League matches in which the Hammers will play teams that are tenth or lower in the division, with all of them no more than five points away from the relegation zone.
Moyes believes this run of games will be of vital importance to his team as they strive to secure their status in the English top flight for next season.
The Scotsman also reckons that the bottom half of the division is so tight that any side could beat another without it being a shock result.
Moyes said: "This is a really important period for us. We have come through a difficult period. When I joined the Club there were a couple of games at the start but then we went into a heavy period, not only in the number of fixtures but also with the teams we were playing.
"I think we're going to into a period of games where we're playing teams around us and there's been no clear conclusion on any of our games. We lost to Newcastle, we drew to Bournemouth, we beat West Brom and Stoke City, but I think the games are very hard to call.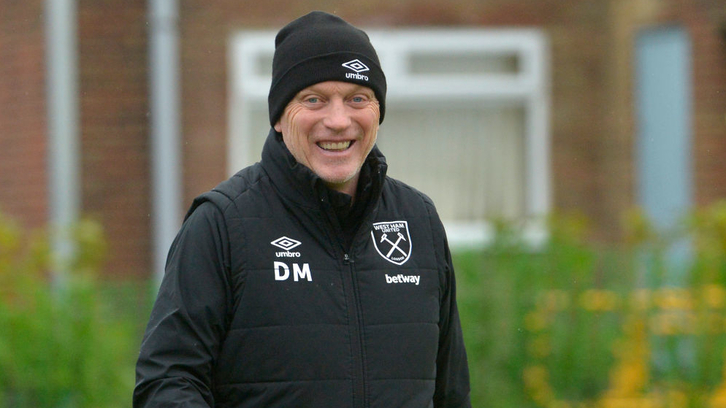 "I think between now and the end of the season, the bottom ten to 12 teams, the results between them won't be foregone conclusions. We have to try and win the games to make sure we're a Premier League club."
'We can bring Huddersfield into the relegation battle'
The Terriers sit 11th in the Premier League table but are without a win in their last four matches in the top flight, and sit just two points above the Hammers in the division.
Having just been promoted from the Championship last season, the job done by the Yorkshire Club has been praised by Moyes, but the West Ham boss is eyeing a jump over Huddersfield this weekend.
The manager has warned however that David Wagner's men are capable of playing in a number of ways, which could catch his men out.
"Huddersfield have done great," Moyes hailed. "They've got off to such a good start in the Premier League. I think what it's meant is there is a lot of team who think they might not be near the bottom, and we're all trying to grab them back and bring them into the pack. If we can beat Huddersfield we'd bring Huddersfield back in amongst us.
"I think they are able to do a few things. I think they can play, their style is good and they will play from the back at the right times. I think they've got a team that has come up and is confident in what they do. I think they come with momentum which helps them, and overall, they've got some good attacking players that we will need to be mindful of."
'Terrific Wagner'
"Huddersfield have always been one of the clubs I'd watch regularly at different times and I think the job David Wagner has done there is terrific," Moyes admitted during his press conference.
Wagner took charge of the Terriers in 2015 and, having kept the Terriers in the Championship, guided the side to the Premier League through the play-offs in the 2016/17 campaign.
That success has rightly earned the coach plaudits across the globe and Moyes has added his voice to them.
"I think the job he's doing in the Premier League is terrific as well. They're more than fighting, they are easily competing and showing they can do the job. Great credit to them. They've come up the leagues and I think momentum is a big thing."
Home & Away
Huddersfield boast four wins and four draws from their home form in the Premier League this campaign, ensuring a tough test for the Hammers this weekend.
Despite this Moyes is confident that his side can claim the victory on Saturday.
The manager added: "I think they have six wins and they're going really well, Huddersfield. It will be a hard game up there. Their home form is how they probably got promoted. Hopefully we can come away with three points."
The Hammers claimed an unforgettable away win at Stoke City in December, with goals from Mark Noble, Marko Arnautovic and Diafra Sakho securing a big 3-0 win for the Irons.
And the boss reckons it is this level of away performance that will get his team results on the road.
On the win at Stoke Moyes said: "We nailed it that day and I think we need that level of performance to come in a few more occasions. We've got quite a few games coming at home at London Stadium between now and the end of the season, but if we can get some wins away it will make our job much easier."