West Ham TV's 'Watch With' presenter Chris Scull makes lists of things and asks if you remember them...
Anyone who has ever kicked a ball around a local park or garden will know of the one element that can transform a kickabout into a truly special game of football; nets. The swoosh, hitting one into the roof, clipping one into the side, the sight of a downtrodden goalkeeper bending over to scoop one out of the very back; sights and sounds that are infinitely better than pounding a shot through a netless goal, then watching it roll silently into the distance, or worse still into a bush or neighbour's garden.
So nets, I've had a few favourites down the years and here they are.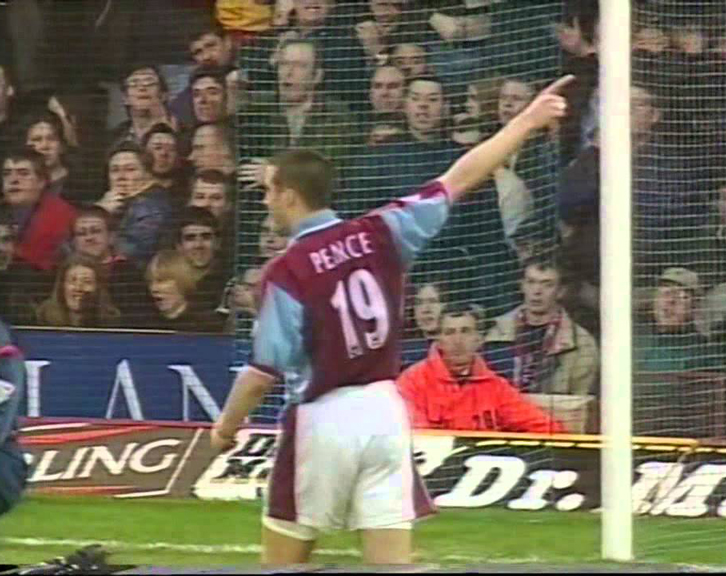 3. Claret and Blue nets, 1997 - 1999
In many respects, the first game of the season is very much like a first day back at school; you're finding your feet, remembering how to write again, everything is the same but somehow slightly different. And so it was on 13 August 1997 against Tottenham Hotspur at Upton Park when fans entered the ground to be confronted with a new sight, that of Claret and Blue nets. It was radical, it was brave, it was the emerging glitz and glamour of the Premier League. The reason I'm not ranking these famous nets higher however, is the simple fact that being of a relatively thin net construction and being a darker colour than just plain old white - from a distance, and under floodlights, the nets were almost invisible. Goals were seemingly confirmed by the ball reacting as if hitting a forcefield beyond the posts. Top marks for trying something new however.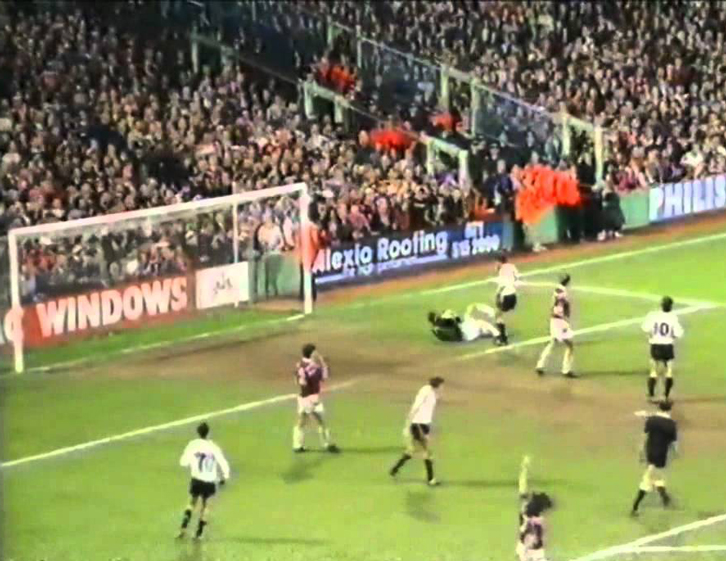 2. Minimum nettage, 1988 - 1994
If these nets were before your time, I'm not sure I can adequately describe how inadequate they were as top level football nets. The nets at either end of the pitch were about half a metre deep, beyond that, flush to to the net, a pair of stanchions keeping them taut and finally beyond that, flush to the stanchions, an advertising board with rows of children's faces resting upon it. All of these items, from the touchline to the first fan, within a metre or so.
One of my favourite sights of early trips to West Ham was undoubtedly the scene of children's faces pressed into the back of the net; so close that if a powerful shot went in, there was little the net would do to prevent you from still getting it in the mush. As the north and south stands were eventually replaced, so was the minimum nettage. But not before their finest moment.
8 May 1993, West Ham at home to Cambridge United, needing a victory to secure promotion into the second season of the Premier League. 1-0 up with moments to play. Watching it back on YouTube, you will see the sight of West Ham fans stood with their toes bordering on the touchline and also, toes, knees, chests and faces pressed against the net itself. Final moment of the season, Julian Dicks squares it for Clive Allen to roll it into an empty net: pandemonium. The minimum nettage takes an absolute pounding from the onrushing crowd, but we wouldn't have had it any other way.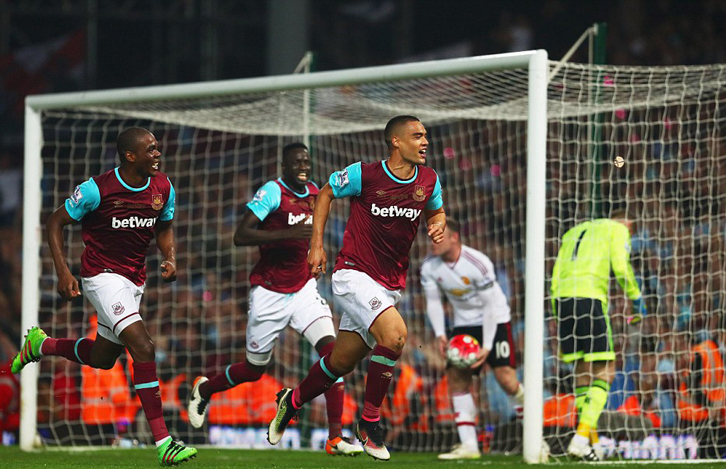 1. Classic nettage, 2000 - present
I know this may seem a little underwhelming as my favourite net, but I do like a classic, deep, thick stringed, white net. Call me out of touch and old-fashioned.
The only debate left after that, which has raged for centuries and torn families apart, is the classic late night pub debate: 'which is better? two stanchion or three stanchioned?'. I can almost hear the collective sigh as I begin to adjudicate on this fractious matter.
At Upton Park we had three stanchions (one either side and a third supporting the middle of the net) and at London Stadium we have two (one either side). Call me a heretic, but I prefer the two-stanchioned model. Seeing a ball strike the middle of the goal and the net flexing to a maximum extent through the middle is an incredibly satisfying thing to see. Carroll's amazing bicycle kick against Palace last season, Lanzini's third in the same game; these goals were made by the net-flex offered by the two-stanchion system, so I'm nailing my nets to the post on this one, I'm two stanchion, classic nettage all the way.