As a light flurry of snow fell at West Ham United's Rush Green training ground this morning, Slaven Bilic watched his players pull on their hats, gloves and thermal under-layers, and carefully monitored their movements as they took extra care warming up in the freezing conditions. 
This time next week, the horizon will look somewhat different, as the squad enjoy the sunshine and warmth of a training camp in Dubai, giving them the opportunity to enhance their training programme and refresh body and mind ahead of the final third of the season.
After picking up six wins from their last nine Premier League matches and climbing to ninth in the table, Bilic and his players will take advantage of the two-week gap between Saturday's clash against West Brom at London Stadium and the next match at Watford on February 25, and the Hammers boss is in no doubt about the benefit of the trip.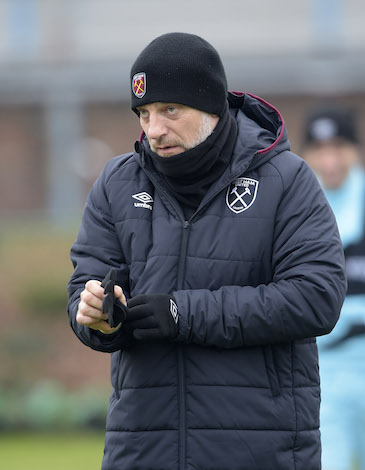 "We are going to train more in Dubai than we would if we were here," said the Hammers boss at his press conference ahead of the visit of Tony Pulis' team this weekend.
"And it's not a question of where you are going, it's a question of what you are doing while you are there.
"The players will have some free time of course, to clear their heads and recharge the batteries, which psychologically is important for the remainder of the season.
"First and foremost, though, we are going to train, and the team will do some very important sessions."
The squad will fly out following next Wednesday's Family Fun Day at London Stadium and return early the following week to prepare for the trip to Vicarage Road.
While the trip will be the first of its kind that Slaven has led since arriving as manager in the summer of 2015, the warm-weather training format at this stage of the season certainly isn't a new idea for Premier League clubs.
"It's very common in England," said Slaven. "A lot of teams do it when they have time.
"Since I have been here, we haven't had a trip like this. Last year we couldn't go anywhere because we progressed to the FA Cup quarter-finals.
"Now we have a two-week gap between our games and we are going to Dubai, for a few reasons, but mainly to do some important training.
"Sometimes you have to look at the bigger picture, and I'm sure this trip will be of great benefit to us."