West Ham Tv
Moyes: West Brom, Arnautovic's hot streak and the January window

David Moyes faced the press on Friday afternoon ahead of Tuesday's Premier League meeting with West Bromwich Albion.
Following the 3-3 draw with AFC Bournemouth on Boxing Day, the manager was asked about the challenge of the Baggies as the Hammers look to climb the table, Marko Arnautovic's fine form, the upcoming January transfer window and more.
Here's what Moyes had to say.
The challenge of West Brom…
The most important thing is to focus on ourselves and how we can get away from the bottom end of the Premier League table.
I don't like harking back to it, but I think we might have been up to 13th if the decision on Callum Wilson's equaliser had gone for us at Bornemouth. That would have made us feel a lot better, but all we can do is focus on ourselves, and keep our home form as good as possible.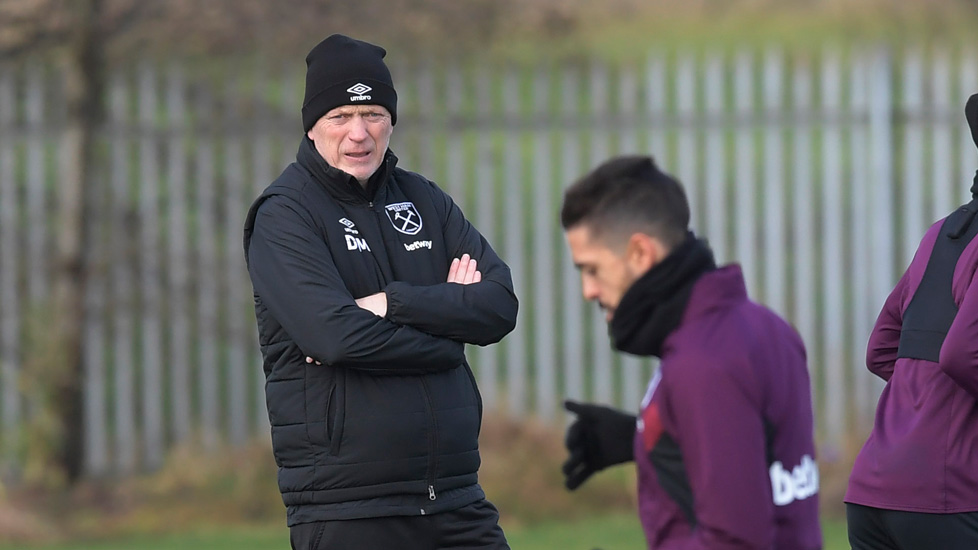 Marko Arnautovic's hot streak
Marko was a big signing for the Club and everybody was expecting something from him. He wasn't a new recruit to the Premier League so you hope he hits the ground running.
He's done really well for us in the games, he's helped the team greatly. His energy and effort has rubbed off on the supporters and he's doing a good job for us. That needs to continue because we need him so I hope his form continues.
Reece Oxford's return
Reece will come back from his loan at Borussia Monchengladbach. I've never worked with Reece, so I'll take the time to have a look at him and see how he does. I know that he's been talked of very highly, and he's gone out on loan, so we'll get him back in and see how he is.
I hope we could help improve him because he's a young player and we hope the work we will give him will help him. I've not worked with him before and I don't know the boy – I've only just met him, actually.
From that point of view it's going to take a little while to know exactly what he does but I know he's well thought of here, so we'll work with him and see what he's up to.
Transfer window
If I believe everything that's said [in the press], we must be signing 15 players in this window by all accounts! We've made it known that if we can bring in one or two reinforcements to the team we will do so. I think every manager will say the same, but it's not a particularly good time and it's not that easy to do business. It's also probably an expensive month in the year as well. We'll try and do it but there's no guarantee.
The manager is the one who will always take the final say because if you bring the players in you will be judged by them. If I wasn't the one bringing them in I wouldn't have come to the club in the first place, because I want to be judged by my team and by the players I bring in. I've not known anything different, the owners have told me that it will always be my decision.