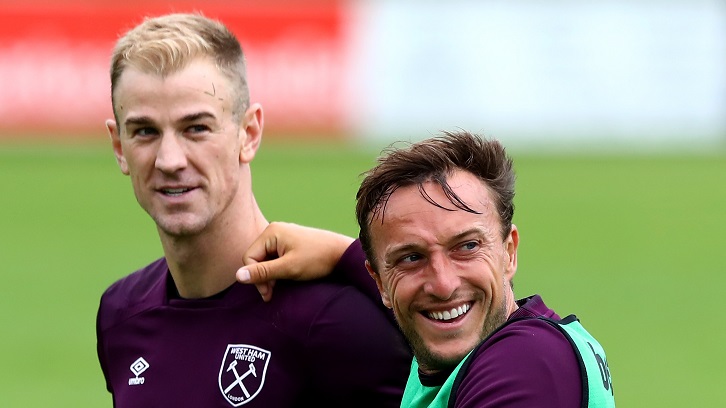 Mark Noble says West Ham United's quartet of top-class signings have given the squad a real boost ahead of Friday's Super Match meeting with Manchester City.
The captain has played a leading role in welcoming Joe Hart, Pablo Zabaleta – both of whom will face their former club in Iceland – Marko Arnautovic and Chicharito to the Club.
And Noble believes their presence has already had a hugely positive effect on him and his teammates.
"To be honest, I think the Club, the Chairman and the manager have done great business," he observed. "The fans at West Ham demand big signings and they've got them this year!
"Chicharito is still probably one of the best finishers in world football. We all know the ability that Marko has got and he's come in and shown it straight away.
"The stuff that gets said about Marko off the pitch, from what I've seen over the past week or two, he has been fantastic, gelled with the lads straight away and hasn't been any problem, so I can see the West Ham fans really liking a player like him. I'm hoping he does really well for us.
"Obviously we brought Joe in and he's England's number one, which was a big statement from us because we had two really good goalies. Obviously we wish Darren [Randolph] luck at Middlesbrough but we've still got two really good goalies and they're definitely going to fight it out this year.
"The calibre of signings we've made this year, I'm hoping can make a huge difference."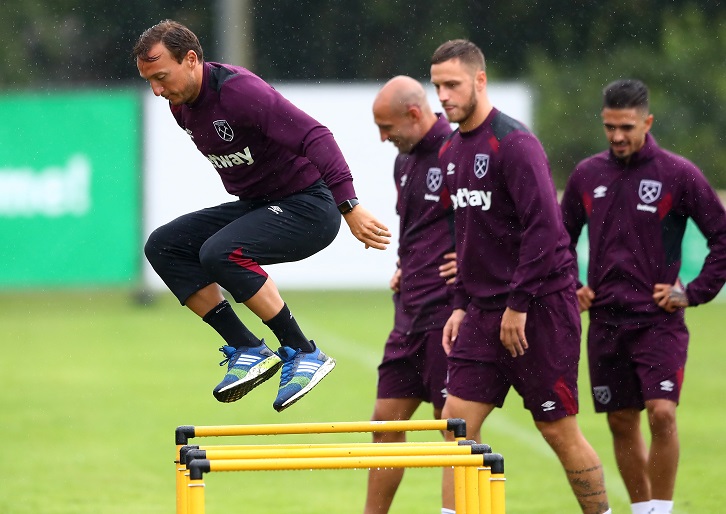 Noble himself will complete a notable personal double when he steps out in Reykjavik – he will have played for West Ham in both the northernmost and southernmost capital cities in the world!
The No16 appeared against Sydney FC in Auckland, New Zealand, three years ago – just one of 18 countries in which he has pulled on a Claret and Blue shirt in a first-team match.
"It's not until you look back that you appreciate all the different countries you've played in," he observed. "To be honest, I didn't ever expect that I would play football here [in Iceland].
"I've always wanted to come on holiday here and do the Blue Lagoon and all that, but unfortunately we're not going to have time for that.
"To play here is fantastic, especially as it's the first game to be played here between two Premier League teams, so it's another little bit of history in Iceland, which is great."
The calibre of signings we've made this year, I'm hoping can make a huge difference

Mark Noble
On a more serious note, Friday's match represents West Ham's last chance to fine-tune ahead of their top-flight opener at Manchester United on 13 August.
For that reason, Noble says it is important that the Hammers treat The Super Match as seriously as possible.
"I've played 13 or 14 years now and it doesn't matter what you do in pre-season, as you can play 20 games and be conditioned like we are now, but that first 20 minutes of the first Premier League game, your chest burns and you can't breathe!" he half-joked.
"So, I'm hoping with Man City and two Premier League teams going at it, that we will get that feeling of our chests burning so we're used to it before we go to Old Trafford next week."