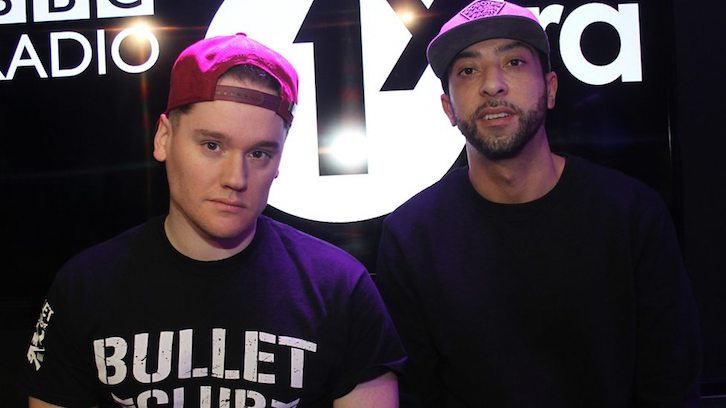 Grime scene specialist and resident BBC Radio 1 DJ, Logan Sama, has West Ham coursing through his blood.

Music: it is a part of everyone's daily life and, often, its influence on football can be the difference between three points and defeat.
Since emerging out of Greater London during the early 2000s, 'Grime' has grown to become an immensely popular genre, not just in the UK, but across the world. Careers have been built on the emergence of a sound which developed from UK garage and jungle.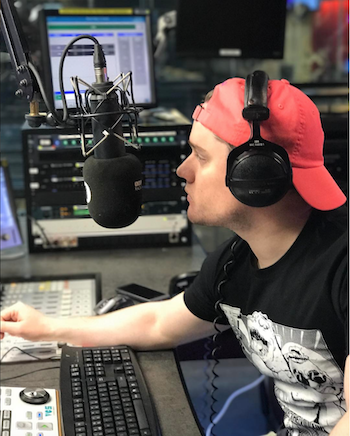 No more so is this evident than with Logan Sama. Sama has been a DJ for over 15 years and played his part in the growth of Grime during the first decade of the 21
st
century. His award-winning career has now led him to a role with BBC Radio 1 as their resident Grime specialist. Above all though, Logan is a big West Ham United supporter.
"I am grime scene lover, DJ, pioneer, curator – all kinds of stuff! I'm just a big lover of grime music" he explained.
"I've been involved since the start of it, I'm the official Radio 1 resident Grime specialist, have been on the radio for about 15 years and unfortunately a long-standing, long-suffering West Ham fan!
"I'm a firm believer that you have two choices in which football team you support – your local team or the team your dad supports. My dad is a West Ham supporter, his dad is a West Ham supporter, my mum's dad is a West Ham supporter so when I grew up, I was kind of stuck!"
Exposed to the good, the bad and the ugly of West Ham United through the 1990s and 2000s, Logan has seen it all as a Hammers fan, but the memorable moments have not always come from beyond the whitewash.

"We've been Bond Holders and Season Ticket Holders for many years – I've done my stint in the Championship – but I can't remember when it all started or my earliest memory because I've been going for so long.
What was more for me, was just being there with my family. There's been times when the quality of football has not been the highest – fortune has been hiding for a long time!

Logan Sama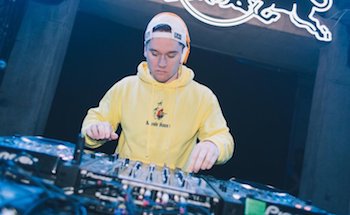 "For me, it became a tradition. I just really liked going out with my family together – like I said, three generations of us went to the Boleyn Ground – travelling, going there every weekend, lining up for pie and mash, going in to the ground, sitting with my grandparents, uncles, mum and dad and my brothers and sister. It just became something that I enjoyed doing as an experience with my family.
"To narrow it down to just one memory is not easy – obviously there are a lot memorable times. Going to the Millennium Stadium three years in a row with play-off finals and the FA Cup final, stopping Manchester United from winning the league on the last day of the season, staying up with Tevez's goal, seeing Julian Dicks take penalties was always great fun – I've just got loads of memories.
"What was more for me was just being there with my family. There's been times when the quality of football has not been the highest – fortune has been hiding for a long time! Unfortunately, both my grandparents and my dad aren't here anymore so I cherish those memories."
Years of watching the Hammers must mean a 'Logan Sama lifetime five-a-side team' must look pretty lethal?

"The most iconic goalkeeper in my time has to be Ludek [Miklosko] – he was there when I first started going and I don't think anyone has really surpassed him since.
"The first name on my team sheet would be [Carlos] Tevez because you need work rate in five-a-side, so I'd definitely put him in there. Rio's [Ferdinand] got to go in there too. You need a guy who can put their foot on the ball, play a pass – he had that. I'd have [Neil] Ruddock as an enforcer too. The midfield is tricky but I reckon 'Lamps' [Frank Lampard] in the middle. That's about five!"
An understandably busy lifestyle means Sama can no longer get to as many West Ham matches as he would like, however he continues to hold the Hammers family close to his heart and is confident that the future is bright.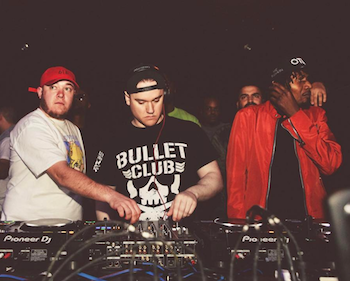 "I try to get to London Stadium as often as I can, it's a lovely stadium. I've been there a couple of times this season – I still feel like we're settling in in terms of the atmosphere but it's a wonderful stadium. When the sun is shining at the start of the season, it's still summer time, it's a wonderful place. It's a great facility and I hope great things can happen there."
"West Ham fans are unique, they've a very unique mind-set. We're cynical as a fan base for sure!
"But we definitely really really love the club - sometimes that can come through in frustration but I think we have a wonderful unique fan base which you don't get anywhere else. They're so clever with the chants – you know that cockney humour that you get on the terraces is very distinct.
"Of course there is incredible fan bases across the world, but West Ham is very dear to me. If you're part of the family, you understand the fan base."

*You can follow Logan on Twitter @djLoganSama and listen to him doing what he does best every third Thursday of the month on BBC Radio 1 Residency from 10pm-midnight.
Keep your eyes peeled to whufc.com for more stories about some of the people who make West Ham United much more than just a football club.
#WeAreWestHam