The Premier League and clubs shared a common goal to keep supporters as safe as possible during the COVID-19 pandemic. Supporters are advised that spot-checks requiring fans to show their COVID-19 status will be increased for forthcoming games, starting with the visit of Tottenham Hotspur on Sunday (kick-off 2pm).
Supporters aged 18 or over should attend the match only if they either have a valid NHS COVID Pass, can show valid alternative proof that they have been fully vaccinated or have registered a negative COVID test in the previous 48 hours.
There will be heightened visibility of spot-checkers from the Tottenham Hotspur fixture, with all checkers outside the stadium wearing clearly-marked uniforms.
These measures are in place across all Premier League grounds for their health and safety of all supporters and staff. To ensure our supporters feel as prepared as possible prior to coming to London Stadium, we have listed a guide below on which forms of evidence will be accepted when showing your COVID-19 status.
For any enquiries, supporters can contact [email protected] or visit @WestHamHelp
For any ticketing enquiries, call 0330 030 1966. Lines are open Monday to Friday, 9:00 – 17:00 and on matchday from XX:00
COVID status evidence acceptable now and in the case of Plan B
COVID Pass via the NHS App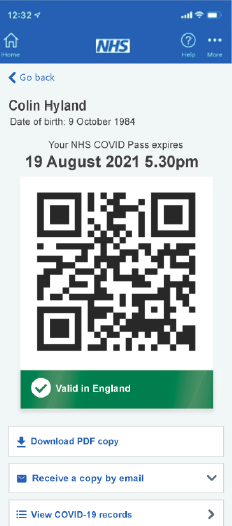 Ensure the date, time and expiry date are valid.
Steps to generate the pass
1. Log in to the NHS App
2. On the homepage select Get Your NHS COVID Pass
3. Follow the prompts on screen and choose Domestic COVID Pass
4. Your COVID Pass has now been created and is displayed on screen. You can access it in the NHS App, add to Apple Wallet, download as PDF or request via email.
If the App is not already installed
1. Download the NHS App
Link for Apple
Link for Android
2. Create an account on NHS App
- Please note verification is not immediate and we recommend doing this well in advance of needing to obtain a NHS COVID pass.
COVID Pass via Apple/Android Wallet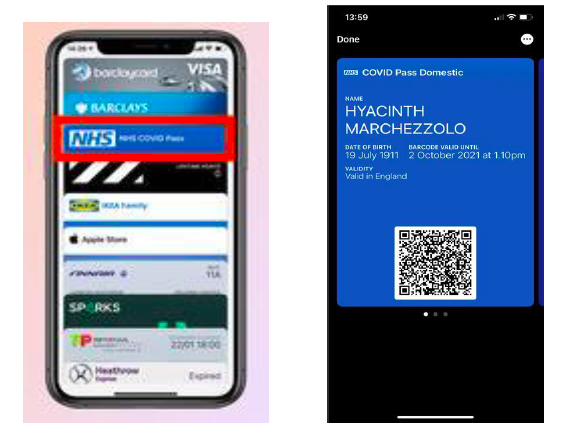 PDF Version of the NHS COVID Pass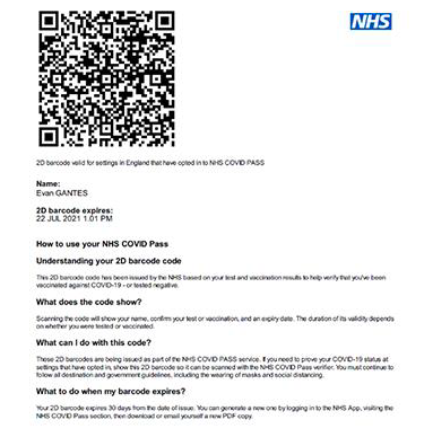 COVID Pass latter for people who are double vaccinated
1. NHS England branding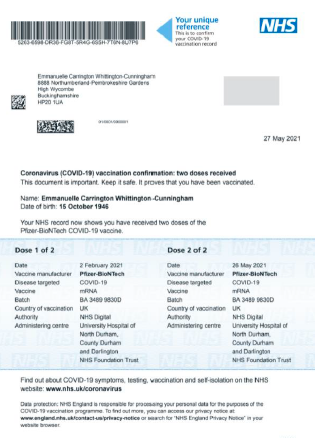 2. Four Nation branding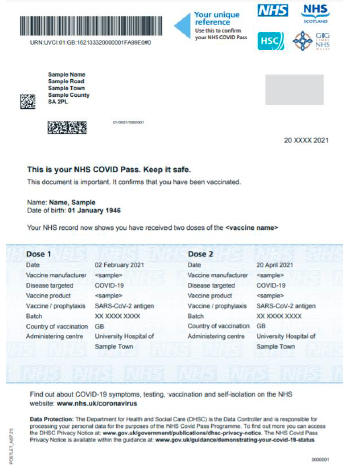 3. NHS Scotland branding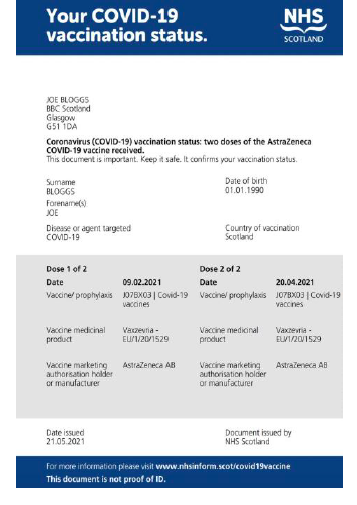 EU Digital COVID Certificate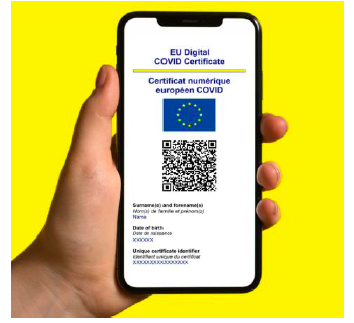 Evidence acceptable under Government Plan A (current policy) only
Negative COVID test result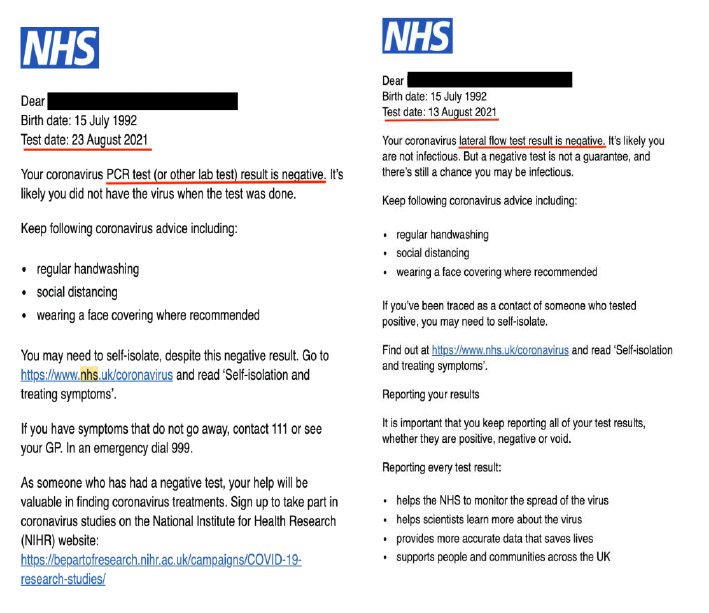 Negative COVID test result text message
A negative LFT?PCR Test Result SMS Message.
Please check the date of the test as this should be within the last 48 hours
Antibody Test Evidence in the NHS App
Those who have previously tested positive for COVID-19 but subsequently recovered from the infection are considered to have six months worth of natural immunity to significant reinfection and you will see this on your NHS  health app tracker as a positive PCR test on the same page that you see your LFT and Vaccination records. Dates should be checked to ensure the positive test result was less than six months from today's date.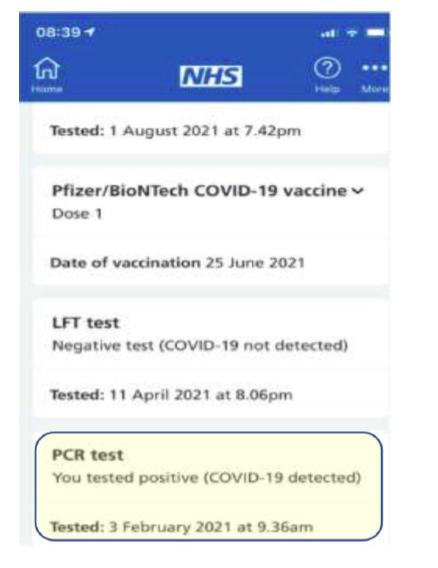 NHS COVID Vaccine Card (Physical)
Please check the date of the second vaccination is at least 14 days ago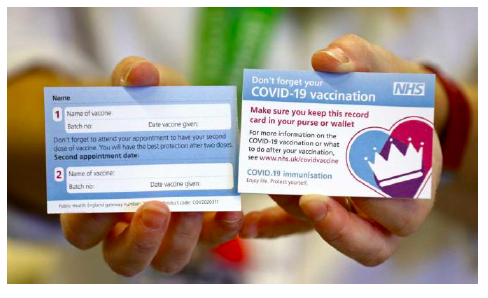 Exemptions
The Club recognises that some supporters are unable to be vaccinated or COVID tested. For the moment, it is the Premier League policy to allow supporters who declare an exemption from vaccination or testing to enter a stadium without requiring them to produce documentary evidence of their exemption status.
From 1 October 2021, the Government has allowed those with a valid exemption to register their status with the NHS. Registering will allow a supporter to generate an NHS COVID Pass in the same way as if they had completed full vaccination or negative test.
Important note: All supporters will be required to demonstrate their exemption status in this way from mid-December. For further information on Government COVID Certification exemption policy please visit: https://www.gov.uk/guidance/covid-19-medical-exemptions-proving-you-are-unable-to-get­ vaccinated
We would advise any supporter declaring an exemption without NHS registration that they should consider doing so before the requirement for registration comes into force in mid­ December. A model script line is included to cover this below.