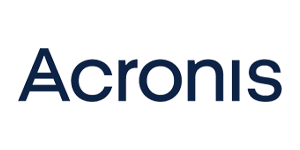 West Ham United is delighted to announce Acronis, a global leader in cyber protection, as its Official Cyber Protection Partner. 
The Club will utilise Acronis Cyber Protect, an innovative Machine Intelligence (MI) enhanced Cyber security solution that helps prevent cyberattacks, and reduces downtime. This technology combines automation and integration, ensuring the prevention, detection, response, recovery, and analysis needed to safeguard all areas of the business. Acronis cyber protection provides the safety, accessibility, privacy, authenticity, and security services required to protect the modern day elite sports teams.
Acronis are a global organisation operating in over 150 Countries. With dual headquarters in Schaffhausen, Switzerland, and Singapore, Acronis works with and protects over 500,000 businesses.
Ingram Micro, a global distributor of innovative technology products and services, will serve as Acronis' #CyberFit Partner in line with the Acronis #TeamUp program for services providers and cloud distributors. Ingram Micro guides businesses in realizing the potential of Acronis' industry-leading solutions, delivering a full spectrum of products and services around the world.
Learn more about Acronis #CyberFit Sports at https://acronis.sport