First Team
Moyes: Our next two home games could define our Premier League season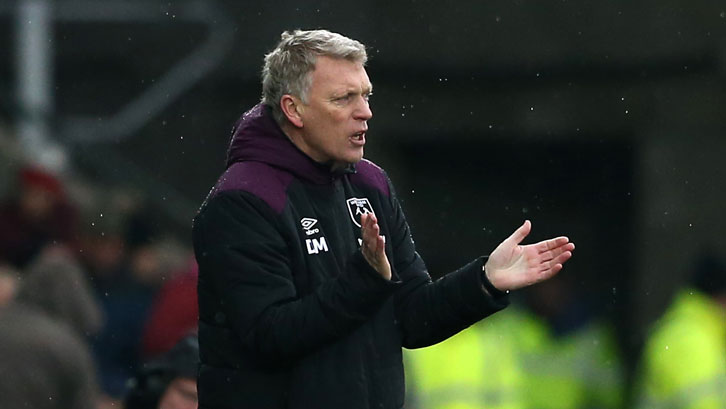 David Moyes says West Ham United's next two home games could 'define' their Premier League season.
The Hammers host Burnley and Southampton in their only top-flight fixtures in March and know six points out of six would go a long way to securing their safety.
However, after losing 4-1 at Liverpool and Swansea City in their last two matches, the manager has demanded more energy, more quality and more resilience when they return to action at London Stadium.
We're not fine yet, but I want us to be positive and look forward

David Moyes
"The next two games could define the season," he confirmed. "We've got games now that we know we can get something from. Before, I thought a point a game could get us to 40 points, as that was the old-fashioned figure, but we're now finding we need to do more than that.
"We're having to make sure we pick up points, but obviously the games are not easy against any of the teams, it doesn't matter who you are playing.
"I like the message to be that we're going to be fine, but the truth is we're not fine yet. I want us to be positive and we are capable of winning games, but at the moment we have to find a way of not conceding goals.
"We have to give our attacking players the chance to win us games. We're not fine yet, but I want us to be positive and look forward. We have got a squad that can do it, but on Saturday we went without four big players, including two centre-halves. Angelo [Obgonna] was an illness, so he shouldn't be out too long. Ginge [James Collins] felt a bit of tightness in his hamstring during the week, so that made it a little bit difficult."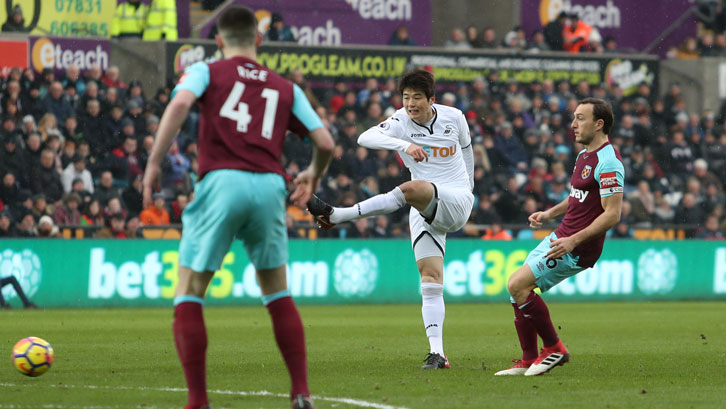 West Ham went on a fine run over Christmas and the New Year, picking up 20 points and losing just two of 12 Premier League matches, but their heavy defeats at Anfield and the Liberty Stadium have led Moyes to call on his players to go back to basics and rediscover that level of performance.
"The big thing for the players is that we're not reaching the standards we were six weeks ago. We're not reaching the energy levels, or the quality or making ourselves hard to beat – all the things we wanted to instil since we came in.
"To be fair, we probably have been playing better football, but ultimately we need to get results. We're not in a good enough place, because we need to win more games.
"Saturday was miles away from where we want to be going and if we play like that, none of those players will be here. The players need to show a bit and I think they are good enough, but in the last two games they didn't show anywhere near enough to win games.
"At Swansea, we should have saved the first goal, the second one was a corner kick which we should easily deal with at the back post, the third one was a corner kick we should easily deal with, and the fourth one was a penalty kick, so if you go through it, it was a really poor performance because we didn't do the basics well enough, and if we do the basics well enough we'll be OK."