First Team
Moyes: Good form going to Liverpool, Arnautovic's fine form and Chicharito's impact
David Moyes says the Hammers can head to Liverpool with confidence on Saturday as they look to register back-to-back Premier League wins for the first time this season.
Moyes' side have been without a game for two weeks, but were victorious against Watford last time out and could move into the top ten should they continue a good recent run of results at Anfield.
After going a long 52 years without a win at the home of the Reds, they triumphed 3-0 in the 2015/16 season and have since followed that with 0-0 and 2-2 draws.
So, despite Liverpool's obvious threat with attacking trio Roberto Firmino, Mohamed Salah and Sadio Mane all in fine form, Moyes is hopeful the Hammers can spring a surprise.
We can head to Anfield with confidence…
It's tough for any club going to Liverpool and I've not known it any different over my time as a supporter of football, and as a player and a manager. Everybody knows its tough going to Anfield, but we're looking forward to it because we've got a bit of confidence and we're in a pretty good run of form ourselves.
It's not easy to stop Salah, Mane and Firmino, that's for sure but we will do our best to try and contain them as much as we can.
They've got other good players as well but those three are talented individuals who can do things on their own.
I think when you're an attacking team it gives you a better chance of winning games, first and foremost. I think there will always be opportunities to score, no matter what team you're playing against, that's football. You cannot predict the scores in the Premier League, so we will go there with the players who are doing well and hope that we can cause them problems as well.
Back-to-back wins would do good things for us, but not so much the back-to-back wins, but winning at Anfield if we can would be a big confidence booster. We've done well against the so-called bigger teams and we'll have to do a good job again to get a result at Anfield.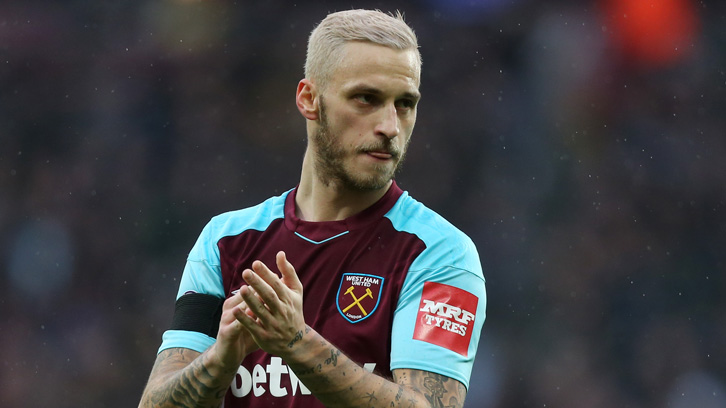 Marko has the self-belief needed as a forward
In many ways I would say that he could play in any team in the world because he has the footballing ability and he certainly has the self-belief, I can tell you that.
Sometimes that's needed when you're a forward, to have that self-confidence and a bit of arrogance.
If he keeps at his form and doesn't lose his focus and go back to how he was, I think he could play for any team. So long may that continue.
I'm sort of saying that because I want him to hear it. If I think he's stepping back to any way back to how he was before I'm not going to have it. I've told him that. He's at it, he's too good now and we need him.
His play has been consistent, he has contributed in scoring and making goals. His effort has been very good and if he keeps that up we'll be more than happy.
Chicharito is in fine condition
Chicharito has got himself in really good condition. I think he's prepared, he's in a good place and his play has improved.
I think we've improved as well and got into a position where we're giving him more opportunities. I have to say recently he has done a great job for us.
When I first came here he had an injury for month when he got back from Mexico and he's got himself into a much better condition. He's seen himself going towards the World Cup as well and knows exactly what he's playing for.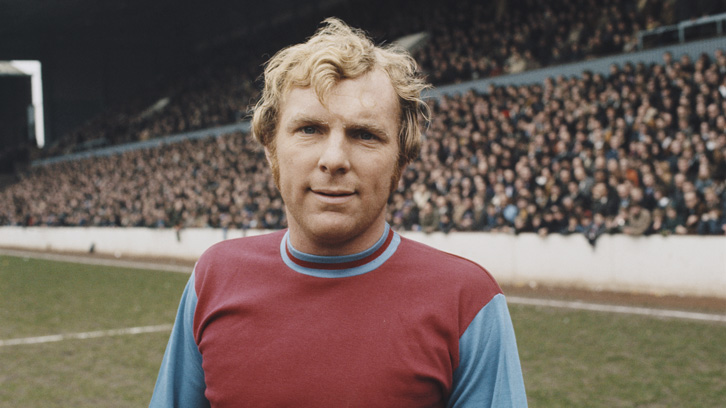 I'm glad we're honouring Bobby Moore tomorrow
Bobby Moore at this Club is unique, he has legendary status and that's the case across the whole of England for what he did with the national team. I think it's great that we remember the ex-players and especially the special ones.
For me, my biggest memory [of Preston] is the days I had with Sir Tom Finney and how big a legend he was there, and mainly in football as a whole. I think Bobby Moore carries that as well.
I'm delighted that the supporters will be backing it and showing what they think of him.
I'm looking forward to having dinner with Eddie Jones, but I hope Scotland beat his England team this weekend!
I'm not an England fan! What I will say is that I was due to be with the England rugby team on Tuesday but unfortunately for different reasons I couldn't be there. Eddie will be having dinner with me and watch us train hopefully in the next couple of weeks. I'm looking forward to having him in and finding out he's a West Ham fan is even better.
He's one of the finest coaches in what he does. His management skills, his ability to win, he's done something really special with the rugby team. I still hope Scotland will beat England at the weekend though!