Foundation
Foundation coach wins BEDSA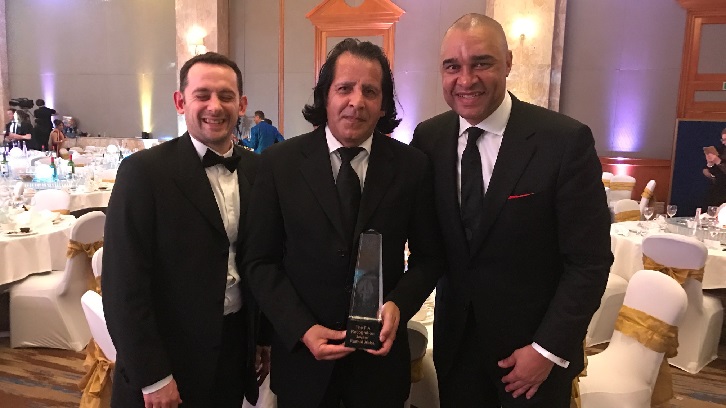 West Ham United Foundation's Rashid Abba honoured at British Ethnic Diversity Sports Awards
Long-serving employability and coach education manager recognised with FA Special Recognition award
Abba has worked with ethnic minorities and emerging communities in football for past 27 years
West Ham United Foundation employability and coach education manager Rashid Abba has been presented with a Football Association Special Recognition award at the British Ethnic Diversity Sports Awards (BEDSAs).
With nearly 30 years of experience of working in the beautiful game, Abba has inspired thousands of people from ethnic minorities to take up football during a successful career with Leicester City and West Ham.
Abba's unique journey from keen non-league player through being a volunteer community coach with Leicester to his current role overseeing the coaching and mentoring of east Londoners from a wide variety of communities was recognised at the Park Lane Hilton in London on Saturday evening.
There, he was presented with his award by former Chelsea defender and long-time equality and diversity campaigner Paul Elliott CBE, Steve Smithies FA Regional Coach Mentor Officer and Kevin Coleman FA Equality Manager, Participation & Development Division, in the presence of a star-studded audience including Hammers fans Frank Bruno and Kriss Akabusi.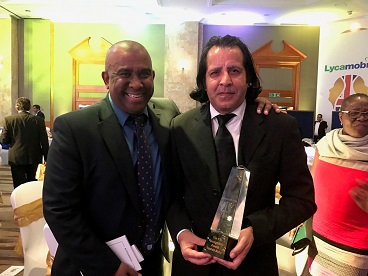 "I didn't even know about the award, let alone think I had a chance of winning it!" said a proud Abba, who combines his Foundation role with that of FA affiliate licensed coach educator and BAME mentor. "Steve and Kevin invited me invited me along as a guest on their table, and someone mentioned that I had been nominated when I walked into the room. I would like to thank The Football Association's Head of Grassroots Les Howie for his continuous support in my on-going education journey.  
"The award came totally out of the blue and I am immensely proud to have been recognised as this is my passion and the job is never done."
Abba's achievements over his 27 years in the game are many, but his enthusiasm for providing pathways through football for people from ethnic minorities to make the most out of their lives is showing no sign of waning.
He began as a volunteer with Leicester's Football in the Community scheme in 1990, before becoming a part-time and then full-time coach, working with youngsters from within the city's diverse Asian community, with the aim of increasing participation.
After earning his coaching badges, Abba was employed as an Academy coach, working with the Foxes' Under-9 to Under-14 sides, in the School of Excellence and even as a scout.
"My work was based around the local Asian grassroots and empowering them to play, coach and set up clubs, so they could use football as a tool to engage youngsters in their communities," said Abba, who also played alongside a young Dion Dublin as a youngster and even lined up against Colombian great Carlos Valderrama.
After 15 successful years, Abba moved to West Ham in 2004, where he is now a member of the most diverse Foundation workforce in the Premier League.
West Ham were pioneers when they launched the Asians in Football project in 1998

Rashid Abba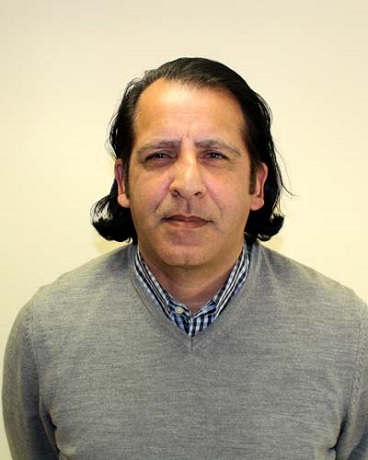 "West Ham were pioneers when they launched the Asians in Football project in 1998 and when I came in it was to work on a five-year project to encourage participation in the game," he explained.
"Much of the work we do is on social inclusion in ethnic minorities and emerging communities which are based in areas of deprivation, predominantly with Asians. We educate the youngsters, parents and schools in football and other sports and provide coach education programmes to help local people to form their own clubs.
"By mentoring and educating, we aim to provide a pathway for people from these backgrounds to work in roles such as coaches, or in sports science and sports studies, while we also work with them on their soft skills, including CV writing and preparing them for interviews. Our overall aim is to make them more employable."
After nearly 30 years, one might expect Abba's energy to be wearing out, but instead he is as driven now as he was as a young man walking into Filbert Street a generation ago.
"After 15 years at Leicester, I have been with West Ham for 12 and I have had a variety of different job titles, but all of them have enabled me to use my passion to, I hope, help provide a legacy for the next generation," he concluded.
"I am now working for a Foundation which offers 40 programmes provided by 40 full-time staff and 80 sessional coaches and mentors. With 54 per cent of our staff coming from ethnic minorities, we are recognised as the most diverse workforce in the professional game, reflecting the communities we serve.
"Receiving this award was very nice, but there is still more work to be done."
For more information about the programmes offered by the West Ham United Foundation, click here or follow @WHU_Foundation.
Keep your eyes peeled to whufc.com for more stories about some of the people who make West Ham United much more than just a football club. #WeAreWestHam