West Ham Tv
West Ham in Austria: Gary Lewin on pre-season

New Head of Medical Services Gary Lewin has already established himself as a popular figure at West Ham United since joining the Club at the start of June.
The highly-respected Lewin, who enjoyed a long and successful association with both Arsenal and the England national team, is responsible for managing the medical and physical needs of the players, working closely with his team of physiotherapists, fitness coaches and soft tissue therapists.
With the squad now out in Austria for their first pre-season training camp, we sat down with Gary for an exclusive chat about his role at the Club, the benefits of our tour to Europe and the players' work in the build-up to the start of the 2017/18 Premier League campaign…
How have you settled in to life at West Ham United Gary?
Very well thank you. I've been here for a month now, so settled in, been made very, very welcome by everybody and really excited to be here.
What was your first priority upon joining the Club?
The priority was to find out what the injury list was like, and do some research on where each player was with their rehabilitation. From there it was getting to know the staff and starting to build relationships.
Obviously I came in at the beginning of June, when a lot of the staff were away on holiday, but I got round to seeing them all during the first two or three weeks. My main aim was just to reassure them that nothing was going to change regarding their roles and responsibilities, but it was important for me to get a handle on how we worked, what we did and where we were at that present time.
So it's been a busy summer, but although I was involved in a couple of things at the end of last season, I desperately wanted to get back into football and when this opportunity arose I grabbed it with both hands.
Is pre-season now the ideal time for you to really get to know everyone and build those relationships with the players that are so important?
Yes, it goes both ways. For me to get to know all the players and staff and, just as importantly, for them to get to know me, what my character is like and how I like to work. It's a really important time for us all.
It's vital to have a good backroom staff, which we have, but more importantly a staff that the players trust, which they do. They all get on very, very well, which again made life a lot easier for me coming in.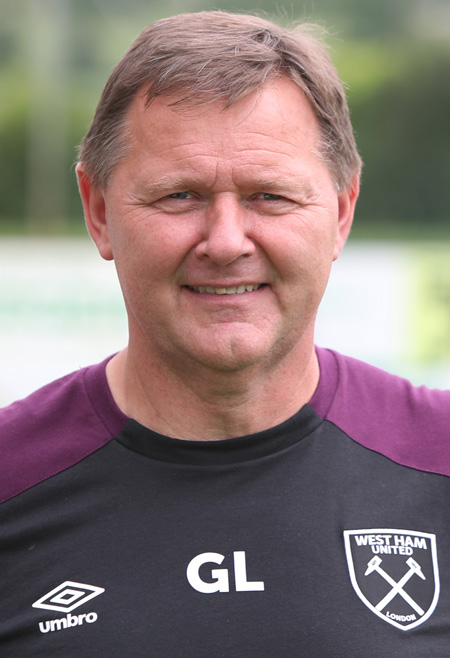 How important is it that the entire squad – including injured players – have travelled here to Austria for the training camp?
It helps me individually to get to know everybody, and having everybody here without too much travelling is a big bonus.
Obviously there are a couple that are not with us yet – Jose Fonte was in the Confederations Cup with Portugal and Domingos Quina has been away with their Under-19 side – but to have the majority of the squad here – to get to know them and see how they work – was really important.
Obviously nowadays teams tend to travel a lot more than they used to in pre-season, but to have us all in one place for a 12-day camp has been really helpful for me.
And despite the fact they are not training, it is really important that the injured players are a part of the squad and involved in the day-to-day activities with their team-mates.
We had a lot of injuries at the end of last season – I think there were actually ten to check up on when I came in. Fortunately six of those are now back in full training, so we are just left with four.
Day to day those guys are working really hard and slowly getting back into the training. Hopefully during the pre-season period we can incorporate all of them back into full training and even playing some part in the pre-season games.
And the theme out in here in Austria definitely seems to be work, work and more work?
Yes, it's basically train, eat, sleep…train, eat, sleep! The players are used to it – it's what they do every pre-season. It helps being in such a lovely environment and I keep emphasising, not too much travelling, so we can really focus on training, resting between sessions and getting ready for the next one.
And what is it about Austria that appeals to so many clubs during pre-season?
It's just the general environment and conditions. It's very clean, very peaceful, and it is somewhere that the players can really focus on getting ready for the new season.
They can eat the right foods, be in the right atmosphere, get good rest, and the training facilities are very good, so it just ticks all the boxes for what we need in pre-season.
What are the main targets and objectives from this first training camp?
We are working on many aspects of training. From a medical point of view, we can do assessments, look at previous history and make sure that we are on top of any old injuries.
We do a lot of maintenance work to ensure the players are able to be out training every day and, from the coaches' point of view, it means they can start doing the technical work very quickly, improving their fitness levels but doing it progressively over a period of time. And the key for us is that everyone is fit and ready for August 13.