Interviews
Rice thankful to be learning his trade from England greats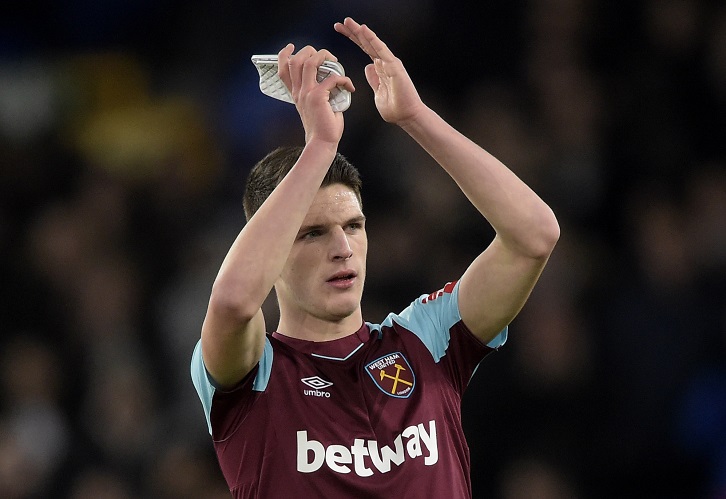 If you want tips on how to become a top-class defender, then you could do far worse than take them from England greats Stuart Pearce and John Terry.
Thankfully for West Ham United's up-and-coming star Declan Rice, Pearce recently returned to the Club as one of new manager David Moyes' assistants, while Terry has been mentoring the teenager since his formative years at Chelsea.
The former Hammer of the Year and 78-times capped Pearce has been a permanent presence on the training pitch, running drills and sessions to improve West Ham's defensive play, both collectively and individually.
One of those individuals who is benefitting from Pearce's knowledge and experience is 18-year-old Rice, who returned to the starting XI to produce another encouraging display in last weekend's 2-1 defeat at Premier League leaders Manchester City.
"I'm really liking life under the new manager David Moyes and his staff," Rice revealed, before going on to single out the former Manchester City, England U21 and Nottingham Forest boss for special praise. "The training is good, the intensity is high and it really suits me having Stuart Pearce here as well, as he helps me out quite a lot.
"It's really good working with him. I wasn't even born when he was in his prime, but I've been watching clips of him playing for England and going into tackles and thinking I wouldn't even have gone into that tackle with him!
"He's a nice guy and I get on really well with him. He's been giving me all-round defensive tips, to be honest. He's been giving me lots of really good things that I'll take into my game."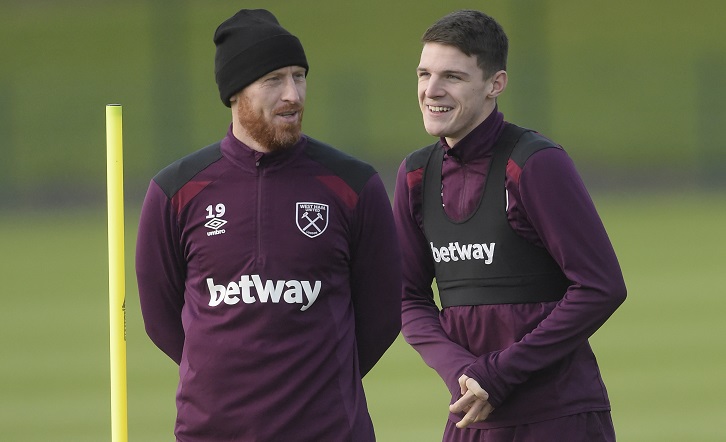 Pearce is not the only one who has been taking a keen interest in Rice's rapid development, which has seen him graduate from U23s captain to being a regular member of the first-team squad this season.
Of his current teammates, James Collins and Mark Noble regularly speak to the teenager to ensure he remains focused and does not let his recent ascent go to his head, while Academy Director Terry Westley is in daily contact, either in person or by text message or phone call.
And Rice also meets his long-time mentor Terry, whose former club Chelsea visit London Stadium on Saturday, on a monthly basis, having initially come into contact with the then-Chelsea captain as a 14-year-old Academy schoolboy. They pair discuss everything from stopping Premier League strikers to how he should conduct himself in media interviews and around the training ground.
"I'd say James Collins and Mark Noble influence me most from the current squad. They have been there and done it, while I am still young so they want me to come through and do well. They pass on their experience to me.
"John is a nice guy and he's helped me massively. When I was released from Chelsea I was heartbroken. I didn't know what to expect going into the next step of my career and he gave me advice and told me to work hard every day. I took it all on board and that's exactly what I've done."
Despite his historic association with the Blues, Rice is desperate to earn another start against his old team and even more desperate to earn three points for the Hammers.
"It's amazing. All my family are Chelsea fans so they'll all be watching, and I played for Chelsea when I was youngster, so I hope all the Academy coaches will be tuning in as well!
"Hopefully I can get the start and do well."