Foundation
Sir Trevor Brooking to meet Any Old Irons for free Q&A event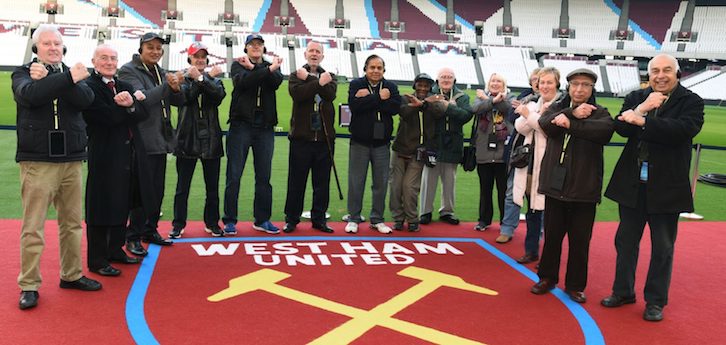 Friends of the Elderly and West Ham Foundation are inviting West Ham football fans aged 65 and over to join them for a special Q&A event with Hammers legend Sir Trevor Brooking.
The free event, which will take place at the East Ham Working Men's Club on Wednesday 29 November, will also include a light lunch. Guests will be invited to submit their questions for the football star and will have the opportunity to meet Sir Trevor himself on the day.
Date: Wednesday 29 November 2017
Time: 12pm-3pm
Venue: East Ham Working Men's Club, 2 Boleyn Road, London, E6 1QE
Joining in the fun will be other fans and people connected to the club over the last 50 years, giving guests the opportunity to meet like-minded fans and sign up for a fantastic, five-week Football Friends programme called Any Old Irons.
Run in partnership with the West Ham United Foundation and the Premier League (PL) with the support of the Professional Footballers' Association (PFA), the Any Old Irons initiative gives participants the opportunity to connect with other fans and locals in their community, bringing them together for fun and friendship. During the programme, there will be the opportunity to share stories about the club, hear guest speakers, enjoy a stadium tour and learn digital skills to help stay connected online.
One Football Friends participant, West Ham fan Alf aged 75, said: "I lost my wife two years ago, unfortunately, and one good thing about this is that it has got me out to meet different people." The programme has been hugely successful amongst older West Ham fans who would otherwise experience loneliness and isolation.
If you need help with transport, please let the charity know at the time of booking. Places at the event are limited and will be allocated on a first-reserved basis, so book ASAP to avoid disappointment.
To book a place or for more information, please contact Friends of the Elderly on 0330 332 1110 or hello@fote.org.uk.