Academy
Fit again Alfie's Academy aim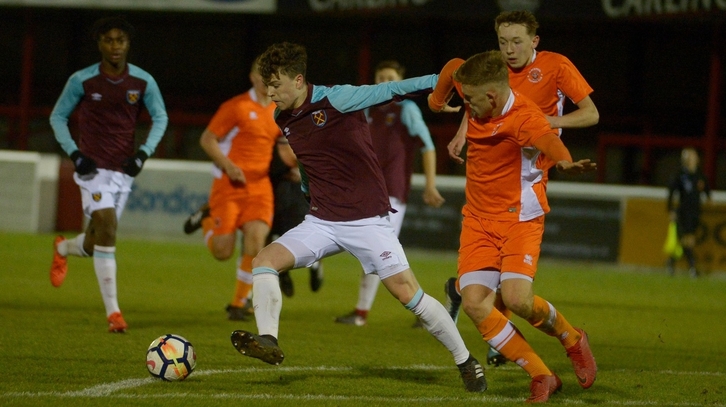 The end of the 2016/17 campaign came with mixed fortune for Alfie Lewis.
The 18-year-old suffered a season-ending knee injury, one which has kept the midfielder out for most of 2017, but also saw Lewis put pen to paper on his first professional contract with the Hammers.
What followed was six months of hard work and rehabilitation for Lewis, only for further disappointment to strike in September.
"I was out with a knee injury for quite a while," Lewis said: "It happened at the end of April. I came back around September, but then I hurt it again and had to sit out for another month.
"I had to go through rehabilitation and have loads of injections. However, I could still feel something wasn't quite right. It didn't feel strong enough to be back playing and I kept catching it in tackles. It just wasn't stable.
I'm feeling 100 per cent. I'm ready to crack on now after Christmas and have a good end to the season.

Alfie Lewis
"It was a bit gutting but I knew my knee wasn't right when I stepped back out in September, to be honest."
It was not just the fact his knee was in pain that played on Lewis's mind, with the youngster admitting the continued injury also had a detrimental effect mentally.
"It plays on your mind. It's not just a physical thing but psychologically an injury can affect your game.
"But now it feels good. I'm feeling 100 per cent. I'm ready to crack on now after Christmas and have a good end to the season."
A spot in the FA Youth Cup clash with Blackpool last week was Lewis's reward, but that showing ended with the midfielder being given his marching orders, after a coming together in the closing moments of the game, and a 1-0 third-round defeat for the young Hammers.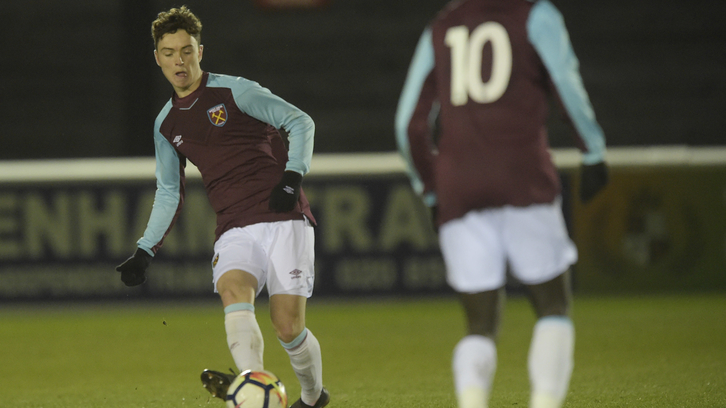 Lewis is keen to learn from the experience, admitting: "It was a heat of the moment incident. It was one of those things where people get frustrated. I don't really think it should have been a red card, but there we go.
"It's a learning curve for me though. It shows me that I need to control my emotions during the game. I'll take that and make myself a better person."
Last season, Lewis played eleven times for the U23s, despite being just 17 at the time, and the young talent has his eyes firmly set on returning to Terry Westley's fold and starting XI before the end of the season.
"It's great to be back in training. It takes time to get back to sharpness. You feel it, that first time you're back out there. You're off the pace because you've been out. Things like that come with time, though, and I'm chuffed to be back.
"I want to get into the U23s squad after Christmas and play games with them until the end of the season. I just want to get as much game time as possible because obviously I've not played in a while. It's good to be playing football again – that's what I want to do."