Barking-born, Hornchurch-raised, you'd be hard-pushed to find somebody more passionate about opening pathways in their local community than Sam Taylor.
An Academy of Football attendee himself from the ages of nine to 18, playing alongside the likes of Michael Carrick and Joe Cole and winning the 1999 FA Youth Cup, Taylor's journey to date embodies the qualities of somebody steeped in the indescribable 'West Ham Way.'
Now Integration Development Manager at West Ham United Foundation – a role Taylor carved out himself through his passion for providing youth development opportunities – the former left-back now helps many a youngster place their next step on life's ladder. 
"I played for Havering District as a youngster and our manager at the time, Ron Whitehead, was a West Ham scout," Taylor recalled. "I was introduced to the Club as a nine-year-old, and I've never stepped away from it since, in some shape or form.
"I worked my way through to schoolboys and went on to be part of a really good group, between the U16s and U18s, playing with some fantastic players.
"You look back at the players you came through with, what we did as a group and the coaches you worked with… reflecting on it now, it was a really good time in my life, and something I'm really proud of."
Having starred alongside Cole, Carrick, Stephen Bywater, Adam Newton et al, Taylor attributed that remarkable two-legged 9-0 win over Coventry to their focus and the 25,000-plus fans at Boleyn Ground.
He smiled: "We'd had a couple of Milk Cup tournaments in Northern Ireland when we were younger – we won one year, and got to the final in another, losing to the Chilean national side!
"With the Youth Cup final, you're in the mix of it, you're seeing the goals going in, but you're so focused on how you've been set-up to play against them… 
"After getting a 3-0 win at Highfield Road to bring back to east London, we knew it was a good foundation. We knew that the crowd – friends, family, and the support we'd had all season – was going to be big. 
"There are only parts that I can remember, but what a great game to be involved with and again, seeing some of the lads and how they performed in it, we just blew Coventry away.
"Seeing what some of the boys went on to do later in their careers, you could tell they would from training with them at 12- to 13-years-old, right through to my release from the Club at 18 or 19. 
"They were some of the hardest trainers I've seen, and the rewards some of those boys have reaped since were not down to luck."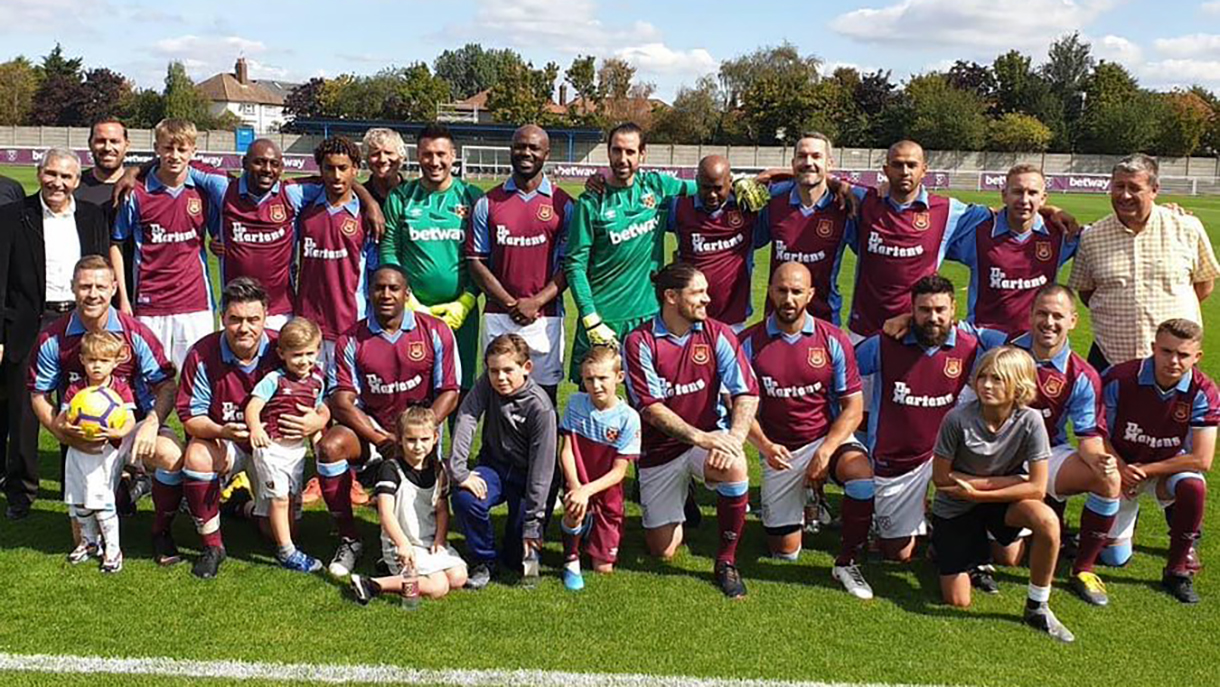 Taylor was not to reach the same heights as a professional footballer as some of his teammates, but after exiting the Club in 2000, his options were hardly scarce.
Declining offers from America due to personal circumstances, the left-back began balancing the demands of the non-league circuit with a series of progressive career roles.
Following spells with Darlington and AFC Bournemouth, Taylor went on to play for over 12 years in non-league football, representing Thurrock, Barking, Billericay, Boreham Wood, Bishop's Stortford and Harlow, before finishing his playing career at Concord Rangers.
Taylor recalled: "I started getting paid some good money as a semi-professional footballer. I got a job working for my then father-in-law, had a good standard of living and was enjoying it, so I ended up staying at that level of football.
"With support from the Professional Footballers' Association, not knowing what I wanted to do, but liking fitness and exercise, I got involved with gym instruction and personal training.
"Again, opportunities arose from that, and I moved around and ended up getting involved with some Olympic athletes in the Judo sector! The flexibility worked well with my travelling and playing.
"Eventually, I ended up supporting Glen Johnson, who was a few years below me at the Academy, but as an exceptional player would play up. He'd set up a soccer school within his local area [Greenwich] and I helped to manage and run that."
Taylor's natural affability, networking capacity, and ability to grow himself and the professionals around him, all brought about his return to West Ham in May 2012. 
"It was around the time the Elite Player Performance Plan (EPPP) was introduced within Category One status Academies," Taylor recalled. "A few local coaches, who knew some of Glen's staff, said: 'West Ham are looking for staff – have you thought about applying?'
"I hadn't been coaching with Glen, just sort of supporting and managing some of the contracts and partners, but I thought it was something I'd be interested in down the line. 
"Over a two-month process of going in and delivering sessions with the youngsters, I was fortunate enough to get an opportunity supporting [Academy Secretary] Trevor Lewin, shadowing his U9 group, where I started my coaching journey."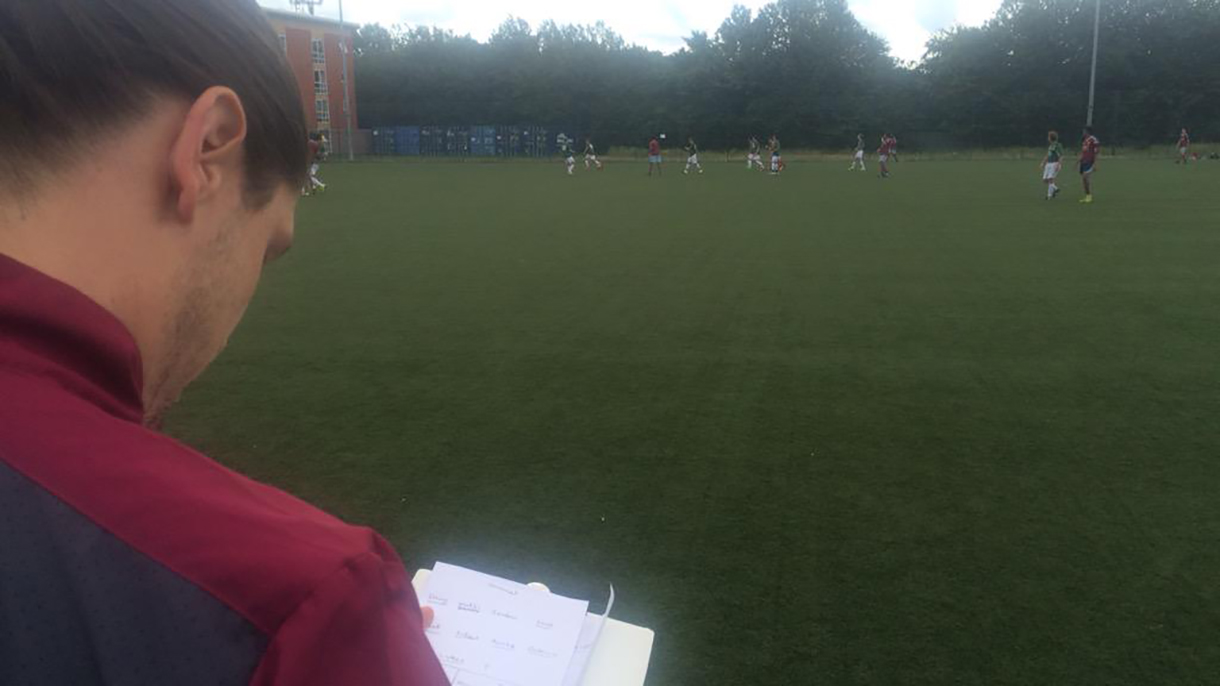 A year later, Taylor's next step arose with West Ham United's charitable Foundation.
"I started working within the Academy and got to know another sessional member of staff, Bryan Glover," he recalled. "He was running the full development department of the Foundation then, and I noticed they didn't have a college programme. 
"It was whilst studying my UEFA B coaching licence I got to know a few guys who were running post-16s education programmes. I presented the idea to Bryan, we formed our first squad, and we haven't looked back.
"Eight or nine years later, the programme is still going strong. We've had some great case studies, and hopefully helped a lot of players develop as adults and players over that time."
In line with West Ham United Foundation's mission statement – 'create opportunities, support pathways, change lives' – Taylor's role focuses primarily on harnessing the power of football to develop youngsters across east London and Essex through full-time education.
This offer a variety of exit routes, from pathways into professional and semi-professional football, to pathways towards University, scholarships in the United States, and placements.
Taylor explained: "Predominantly, I manage the post-16s education football programme.
"The first three or four years are 'football for all', giving boys an opportunity who might not have played structured eleven-a-side football. We develop them as characters and give them some form of education.
"After three or four years of giving good opportunities to the boys off the field, I wanted to try and set the standard on the field as well. We created the Second Chance programme, shadowing the Academy over at Little Heath and Chadwell Heath. 
"Having the football-for-all programmes, and then stepping into the more elite environment, we've gone on to win national cups. We've done the treble – we did the quadruple two years ago. I think we've had two seasons unbeaten as well. 
"Part of it over the last five or six years has also been our international partner programme. As we've excelled as a Club on the pitch, it's helped us grow internationally.
"Pre-pandemic, that area was thriving with some really good stuff kicking off. Hopefully, this coming April – the Easter holidays – we'll have full football camps back.
"It's the cherry on top: I love doing everything in my role, but seeing lads excel on the pitch as well is really rewarding."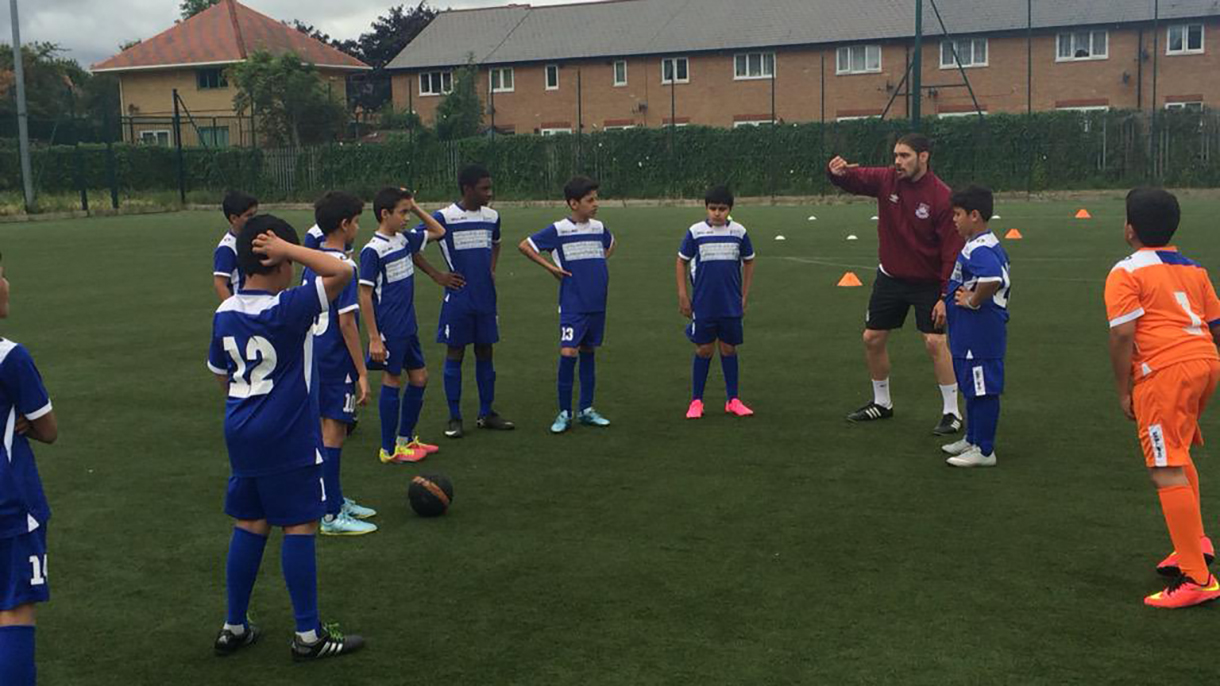 Footballing opportunities are carefully structured alongside education programmes to ensure that graduates are granted every chance of furthering their future prospects.
Taylor noted: "From day one when we're presenting to parents, we know the boys are here for the football, but it's a 50/50 split education football programme, so we are quite hot on the boys in terms of work output, attainment and attitude in class.
"There are number of boys from our first cohort who are now working full-time within hub schools here. Others have gone off and become physiotherapists, teachers…
"We've had some really good stories on the pitch as well, creating professional footballers, international players in their countries' U16s and U18s… these are boys who have never featured in Category One or Two Academies, but have come through our Foundation programmes.
"For example, two players came to us at the beginning of last year and are now playing for Watford. We had a young central midfielder who has signed for a team in the Hungarian top division, got a national call-up and played U20 World Cup qualifiers last autumn.
"You can't keep in touch with all of them, but some of them do reach out and have got young families themselves now. 
"Hopefully, having a little bit of a part to play in their positive journey in life is good to see – and rewarding."
West Ham United Foundation's logo has been given prominence in the Europa League this season, situated beneath the players' shirt numbers to highlight the Club and Foundation's work in supporting local charities, good causes and social support programmes. 
"I think we're one of the standout Foundations within the UK," Taylor smiled. "Letting fans and the wider public know about the great work this Club does will only help us grow the programmes in the future.
"I'm really proud to work with the Club. I enjoy my role – and look forward to the future and what that may hold."
Having climbed his own footballing ladder, Taylor is helping local youngsters locate the next rung on theirs – that unmistakable 'West Ham Way' in effect once again.