West Ham United have highlighted the Club's ongoing partnership with R;pple Suicide Prevention as part of Mental Health Awareness Week 2023.
Lifelong Hammers fan Alice Hendy set up R;pple Suicide Prevention after losing her only sibling, Josh, in November 2020 to suicide at just 21 years of age. Josh had been researching techniques to take his own life via harmful internet searches.
R;pple Suicide Prevention ensures that more help and support is given to individuals searching for harmful content online. The tool intercepts harmful content relating to self-harm and/or suicide through innovative technology to ensure all users searching for harmful content online are presented with an opportunity of hope that things can and will get better.
R;pple has been implemented across West Ham United, with the Club one of many businesses using the suicide prevention tool alongside the likes of QBE Insurance, Manchester Airport and Save the Children. R;pple has won 24 awards in the mental health and innovation space and intercepted over 12,500 genuine harmful online searches.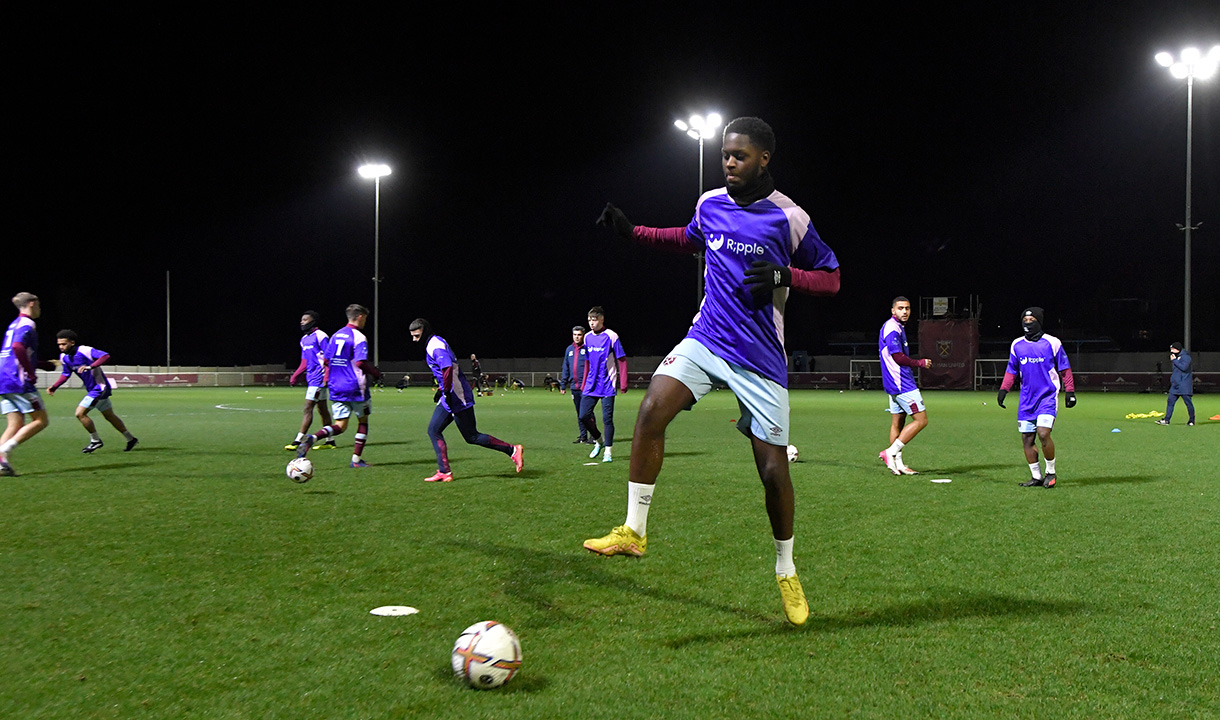 Alice said: "Online searches for suicide methods have increased by 50% in the last 2 years with searches for suicide support lines also up by 150% since January 2019.
"To ensure more help and support is given to individuals searching for harmful content online, I set up R;pple; a digital tool, which if a user searches for harmful content online, they will first be guided through a filter of breathing exercises and then very simple, uncluttered and calmly presented strategies and forums, help lines and mental health services they can access both now and longer term: accompanied with messages of hope and encouragement to keep safe."
"Mental Health Awareness Week 2023 provides another opportunity to promote the vital role of R;pple in supporting people and I would like to thank West Ham United, my own Club, for continuing to promote the work we do."
Anxiety is the theme of Mental Health Awareness Week 2023. Anxiety is a normal emotion in us all, but sometimes it can get out of control and become a mental health problem.
Lots of things can lead to feelings of anxiety, including exam pressures, relationships, starting a new job (or losing one) or other big life events. We can also get anxious when it comes to things to do with money and not being able to meet our basic needs, like heating our home or buying food. But anxiety can be made easier to manage.
Focusing on anxiety for this year's Mental Health Awareness Week will increase people's awareness and understanding of anxiety by providing information on the things that can help prevent it from becoming a problem.
 
How to download R;pple
Individuals, Parents and Guardians -  download R;pple at home, for free, here
Schools, College, Universities - liaise with your Wellbeing and IT teams and inform them that R;pple is a browser extension that can be deployed free, en masse (FAQs)
Businesses and Corporates - liaise with your Wellbeing and IT teams and inform them that R;pple is a browser extension that can be deployed en masse for a subscription fee (FAQs)