West Ham United is delighted to announce that the Young Hammer of the Year award will henceforth be named the Mark Noble Young Hammer of the Year Award in honour of our retiring captain.
The long-serving midfielder, who won the award himself as a 17-year-old in 2004, will hang up his boots at the end of an 18-year career this month.
The Board announced at Monday's 2021/22 Player Awards that the skipper's name will now be synonymous with the Club's outstanding young professional, with Ben Johnson becoming the inaugural winner of the Mark Noble Award.
As a mentor to the Club's young players - including Declan Rice and Johnson - the Board felt it was a fitting way to pay tribute to a man who has given so much to the Club, on and off the pitch.
Mark's leadership and character have been invaluable in helping the Club to grow and improve, on and off the pitch
"This evening we celebrate the career of one of the greatest Hammers to progress from that Academy," said Joint-Chairmen David Sullivan and David Gold. "Mark Noble epitomises absolutely everything that West Ham United stands for – he is loyal, committed, honest, and blessed with great character and personality – and that is why he is universally loved by West Ham United fans everywhere.
"Mark has always put West Ham United before himself. His leadership and character have been invaluable in helping the Club to grow and improve, on and off the pitch. The work he does, much of it unseen, has made things easier for his managers, his teammates and the Board."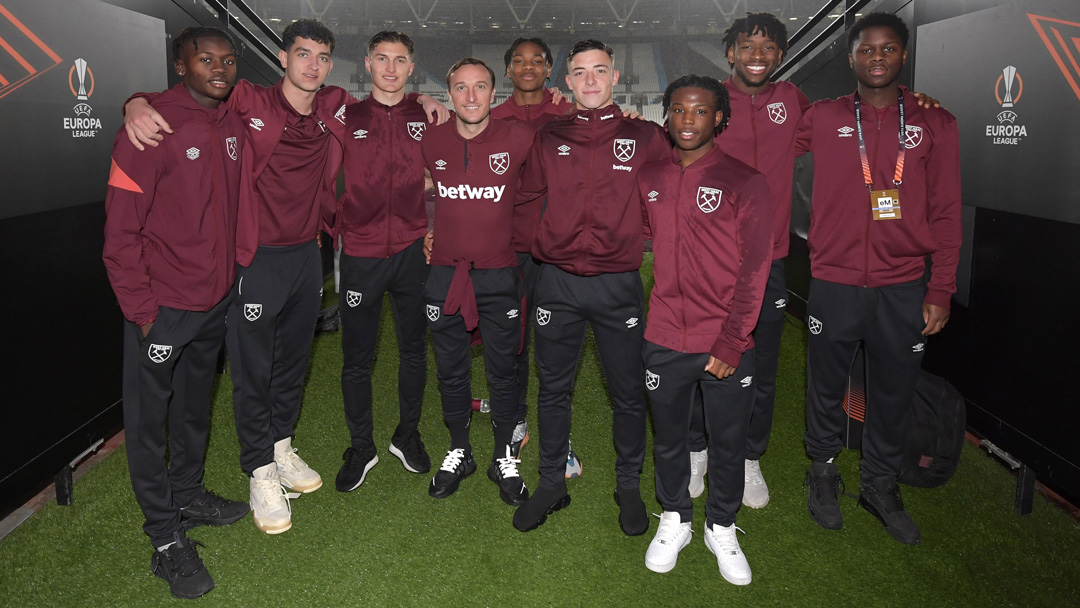 Noble made his 548th appearance for his boyhood Club in Sunday's 4-0 Premier League win at Norwich City, boosting the Hammers' hopes of securing European qualification through their final league position for the second successive season, and drawing him level in sixth place on the Irons' all-time list alongside 1930s England international winger Jimmy Ruffell.
He will hope to make that 549 in this coming weekend's home finale with Manchester City, but has yet to formally announce what he will do in the future. Whatever he chooses, the iconic No16 will do so with the endorsement of the Board.
"Whatever his future holds will be Mark's decision, but he knows that he will always be an intrinsic part of this Football Club," Mr Sullivan and Mr Gold confirmed.
"We sincerely thank Mark for his unrivalled efforts and magnificent loyalty and know that our supporters will give him the fitting send-off that he deserves in his final home match for the Club this coming weekend."