West Ham United boss David Moyes believes Kurt Zouma's absence for Thursday's UEFA Europa League quarter-final second leg at Lyon will give another member of his squad the opportunity to step up to the plate.
Zouma will miss the tie at Parc Olympique Lyonnais with the ankle sprain he suffered in Sunday's Premier League game at Brentford, while Aaron Cresswell will also be forced to watch from the sidelines as he serves a suspension for his sending-off in the first leg.
While the manager remained tight-lipped at his pre-match press conference as to how he planned to reshuffle his defence, Moyes is sure he has the tools at his disposal to plot a route to victory.
Meanwhile, the boss is still awaiting news on the length of time Zouma is likely to be out of action for.
"We're still getting Kurt checked fully and assessed, so I can't give an answer on what time [he will be out]," the boss said, "But he's not with us today.
"It's a really big blow when you lose somebody who is a French international and a World Cup winner. It happens in football - you get injuries along the road - and unfortunately Kurt has got an ankle sprain."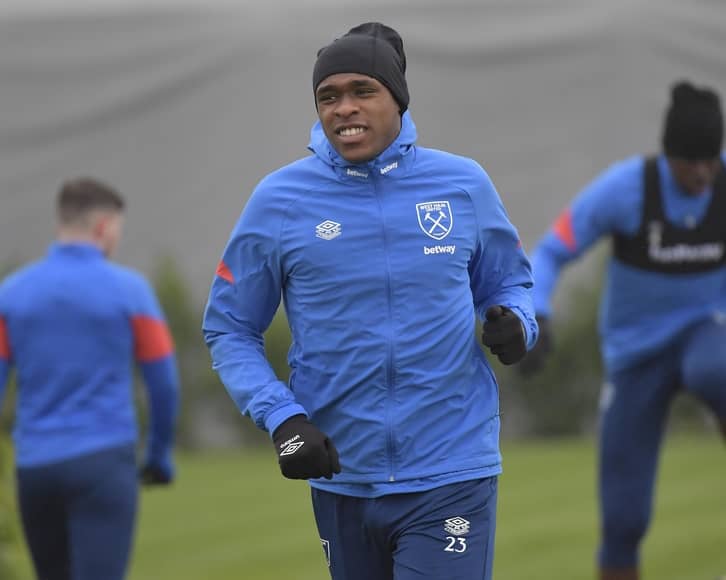 One of the players who could step in is Issa Diop, who scored in the Hammers' group-stage win over Genk at London Stadium earlier in the season, and Moyes had praise for how the Frenchman has covered his teammates' absences on many occasions already this term.
He continued: "Issa has not really let us down. He's come into the team quite a bit at different times - there was a period when Kurt was out injured for six-to-eight weeks earlier in the season when we relied on him.
"It's not something unusual for Issa, he's always been there or thereabouts, so hopefully if he gets that opportunity, he's able to take it.
"Declan has played there before too and would give us a different dimension if we have to play him there [at centre-back].
"We've got that possibility, but we also know that he's a big miss if we take him out of the middle of the pitch, so we have to consider that."
As for the rest of his squad, Moyes would give nothing away in his pre-match press briefing at Parc Olympique Lyonnais, with a semi-final place on the line.
"I'm not going to give the news out on anybody else," he said. "Like Lyon as well, maybe they've got some injury doubts, maybe not, so we've got the same.
"It's the time of the season, with not many games to go, where players have had a long season, so we need to wait and see how we are tomorrow."