David Moyes is optimistic Issa Diop may return to action for West Ham United before the end of the 2021/22 season. 
Central defender Diop has been out of action with an ankle injury, missing the Premier League fixture away to Chelsea and Thursday's UEFA Europa League semi-final first-leg match at home to Eintracht Frankfurt. 
Despite the Frenchman's absence, manager Moyes noted that Diop is making a good recovery and holds hope he could return to playing before the end of the campaign.
Moyes said: "Issa is making a really good recovery and there's always an outside chance he'll be back before the end of the season.
"We were worried and didn't think he would be, but we think there is a good chance that he could be. But we can't confirm that at this moment."
Issa is making a really good recovery and there's always an outside chance Issa will be back before the end of the season
Speaking on Friday morning, just over 12 hours after his team's first leg loss to Eintracht Frankfurt, the manager could not offer a definitive update on his team's overall fitness, with training taking place on Friday afternoon. 
Moyes did have a positive update on Angelo Ogbonna, however, with the Italian returning to running after an ACL injury which has ruled him out since the 3-2 win over Liverpool in November.
Moyes continued: "I couldn't give you any updates at the moment. We're waiting on the players to arrive in and we're going to be training later on, on Friday.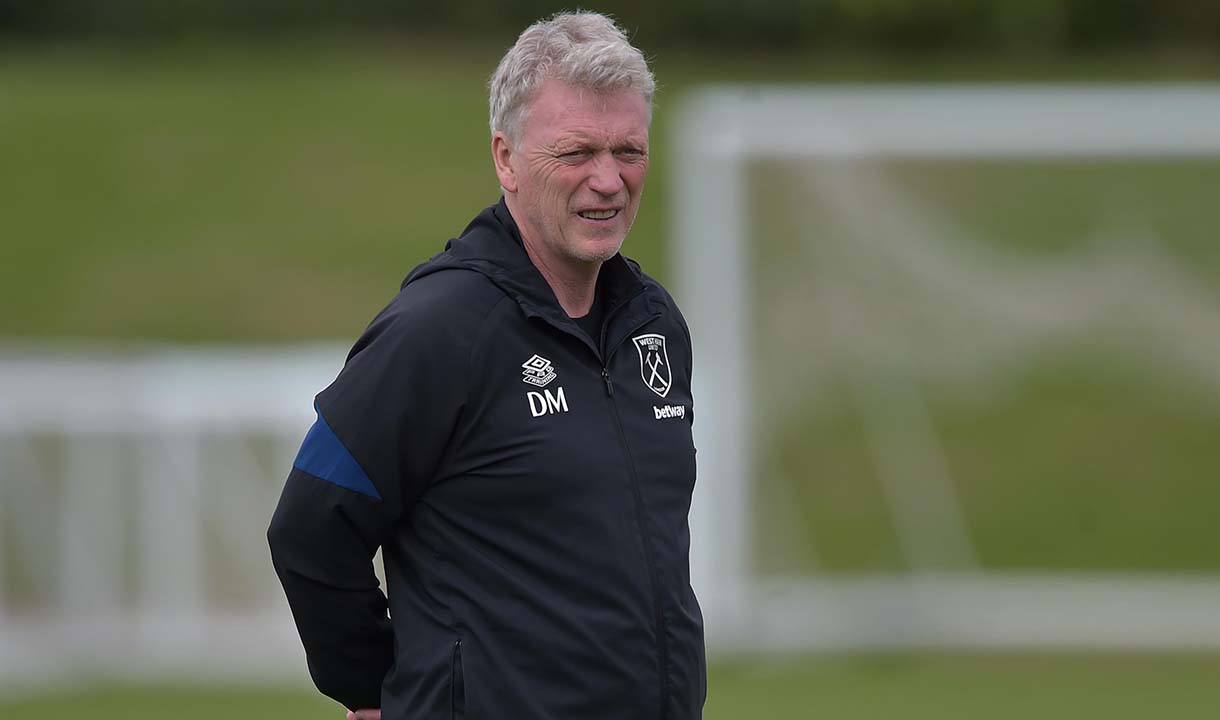 "Angelo has had an ACL injury but he's back and has started running on the grass, which is great news. But the chances of being fit for some time this season… I very much doubt it."
With Craig Dawson also serving a one-match suspension for Sunday's Premier League test against Arsenal, Moyes was queried during his press conference if he would consider giving an opportunity to any of young players who have steered the U23s to second place in Premier League 2 Division 1 this season. 
He added: "I think, ideally, you'd always like to reward the young players. Some of our U23s have done great this year. They're going to finish second in their league, behind Manchester City, which is an incredible achievement. It shows the signs. 
"It's not just that. Our U18s are second in their league, our U17s have just won the London Cup, and there's a lot of things behind the scenes that are beginning to grow and be better here. 
"But I think when it's the games like Arsenal and the level of those players, I think you need to be careful when you put young players in. You need to make sure you help your senior players as well and that they've got enough belief to rely on the players around them."