David Moyes has offered an update on the fitness of his West Ham United squad for Sunday's fixture at Brentford.
The Hammers will hope to beat the Bees for the first time in the Premier League, although they will take confidence from an Emirates FA Cup third-round win in west London earlier this year.
Moyes spoke about the illness which has affected the camp since the Manchester City defeat last month, with Angelo Ogbonna the latest to miss a fixture due to sickness.
Speaking ahead of the trip to west London, Moyes stated: "I am not sure if [Angelo will be available on Sunday]. He is still not feeling great, so we will need to wait and see how Angelo is. He has got the bug that has been going around here.
We are still assessing a lot of players; we are less than 24 hours from the game.
"It was a real blow for us before the Manchester City game and it has just lingered about. A couple of the staff have had it as well. But we have got to hope it is not too serious.
"It is not something which is keeping you out for a long time, but I am hoping that Angelo will be okay but today he has not felt great, and we will need to keep assessing him."
There was however a more positive update for Vladimír Coufal, who has returned to training on the pitch, although he remains away from first-team involvement.
The Czech full-back picked up a hamstring injury against Manchester City and has been working hard for a return to the team before the end of the season.
"He is starting to do some light jogging," Moyes explained. "And so, he's improving but he has just got a slight hamstring tweak and you are always not sure when the right time is [to bring him back to for match action].
"But he is a boy who wants to play and wants to get back quickly so it is always a positive sign and hopefully, we get him back soon too."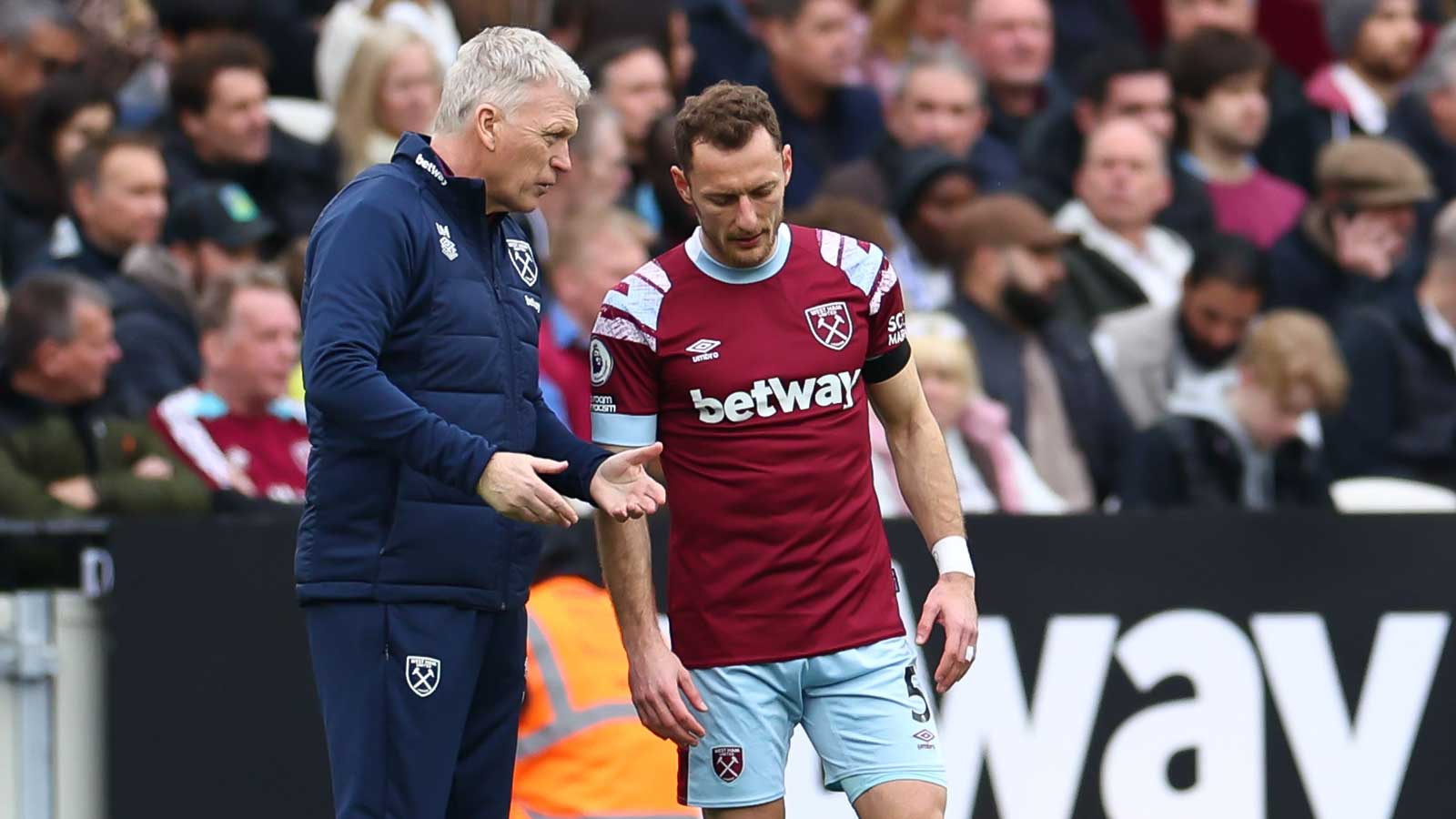 Of course, the intensity of the schedule means that West Ham will have to assess the squad ahead of Sunday's fixture. The club played nine matches in April and the success in Europe means the busy fixture has rolled into May.
One player to feel the effects of Thursday's fixture with AZ Alkmaar was Antonio, who was replaced by Danny Ings with eleven minutes remaining at London Stadium.
However, the boss was quick to confirm that the substitution was precautionary and that the No9, who netted the winner midweek, is likely to feature against Brentford.
Moyes explained: "We are still assessing quite a lot of the players as we are less than 24 hours since the game.
"So, we are getting them all back in and trying to see how they are. Obviously, there are knocks and bruises from the game, but I am hoping that Mick is not too bad.
"I think [he will be available on Sunday]. But we have got to assess them and see how we are."