Nayef Aguerd and Michail Antonio are both available for West Ham United's Premier League fixture at Leeds United on Wednesday evening.
Centre-back Aguerd has regained full match-fitness after injury and illness brought a premature end to his successful 2022 FIFA World Cup with Morocco.
Centre-forward Antonio has been dealing with an illness of his own in recent days, but manager David Moyes revealed in his pre-match press conference that the pair will be in the squad which travels to Yorkshire.
However, the game has come too soon for centre-back Kurt Zouma, who is continuing his rehabilitation after undergoing knee surgery during the World Cup.
"Nayef is under serious consideration for this game," Moyes confirmed. "He is getting himself back ready at the moment. He picked up a virus when he was at the World Cup and obviously picked up an injury which didn't help either during the round of 16 win over Spain, but he's back training and in building himself up.
"I think he's really important but, again, he's a new player we've introduced like many others and getting used to the Premier League at times can take a little bit longer than you hope, but we've not had Nayef because he picked up an injury at Rangers in a pre-season friendly and unfortunately we've not had him to start any games yet [other than Leicester City at home just before the World Cup break].
"Mick has had a bit of illness, which I think a lot of people around the country have got at the moment, so hopefully Mick is okay. Kurt is doing well but he's not available for this game."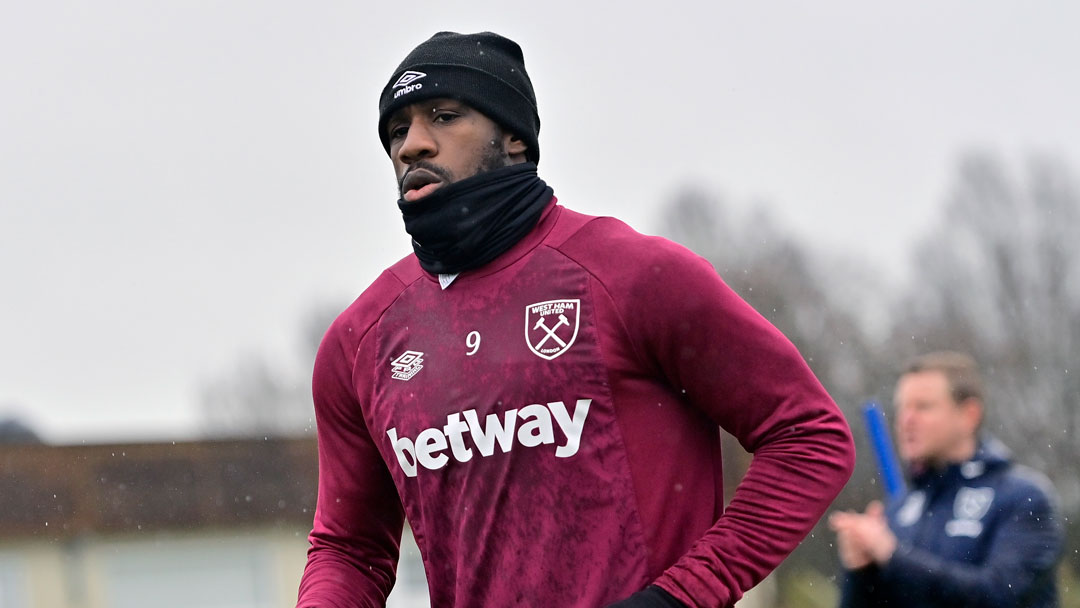 Winger Maxwel Cornet will not be involved as he continues to receive treatment for a calf injury suffered in the home win over Wolverhampton Wanderers on 1 October.
However, Italy centre-forward Gianluca Scamacca will be in the squad and manager Moyes has backed the 24-year-old to add goals to his game as he continues to get used to the intensity and challenge of English Premier League football.
"We can and we will get more out of Gianluca this coming year, but as I've said a few times, I think it takes some players teams to settle into the Premier League," the manager observed.
"He's a young centre-forward coming from Italy. We think he's got a big future. We like him a lot. We think he's got so many good attributes, but it can take time sometimes.
"He's spelled a little bit with Mick at different teams this season and he has had a couple of injuries and he was a bit behind us when he came in in pre-season, so it may just take him a little bit longer to get used to it."