Tomáš Souček could not contain his delight at being part of a history-making West Ham United team.
Goals from the Czech Republic captain and Andriy Yarmolenko secured an iconic victory for the Irons against Sevilla on Thursday evening, ensuring the team's progression into the UEFA Europa League quarter-finals following a 2-1 aggregate win over the La Liga outfit. 
In claiming victory, the Irons became the first English team to eliminate six-times winners Sevilla from the Europa League and also reached a first European last eight in over 40 years. 
Speaking in his post-match press conference, Souček, who also scored as his former club Slavia Prague eliminated Sevilla at the same stage of the Europa League in 2019, discussed the team's performance, Yarmolenko's emotional match-winner, and making history...

This game has to be in the best games that I have played here. 
I count everything in that: the atmosphere in the stadium from the start; that it was an important game; we were resolute, we got the win, and we go through. For sure, I hope we can go on. 
I really appreciate everything that I have done here since I came here. I'm very happy with how we play, that I'm playing, and with getting to the quarter-finals.
I'm so happy that we can write history with this Club. It's massive and I hope our fans can be happy. We know we are. I just hope we can still do more and can go on.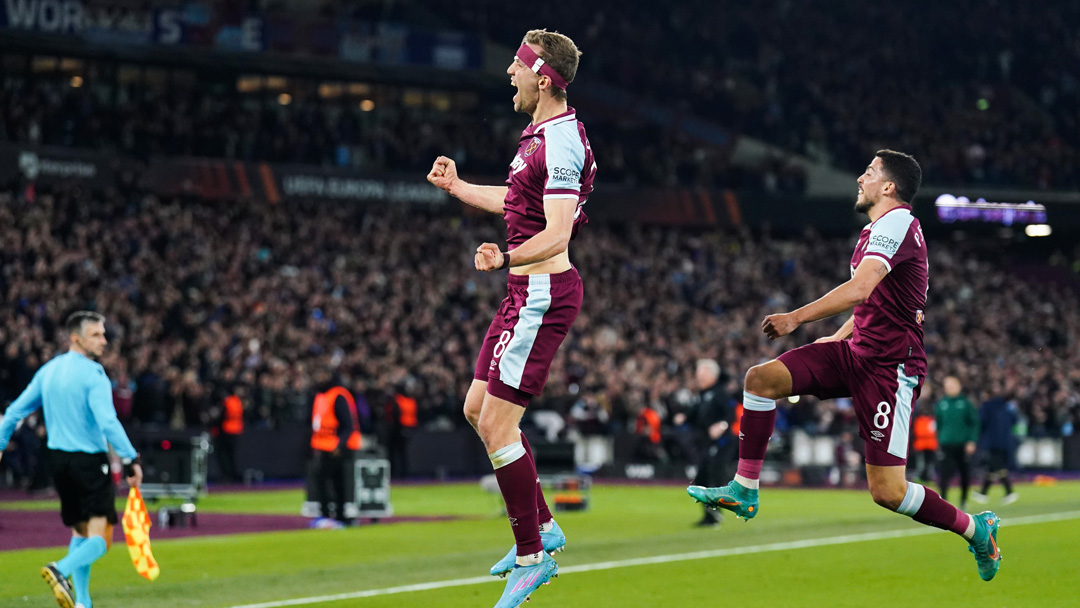 The manager gives us confidence for every game. 
We are playing tough opponents every week. We knew that we could beat Sevilla because we are doing well in the Premier League and there are similar opponents in our league as Sevilla.
We just wanted to play our game, the same style, the same level. 
When Andriy scored, I just couldn't believe it was him again. 
I'm so happy for him because, as I said after Sunday, he really deserved that goal. He scored again and he deserved it again. I'm so happy for him because he's going through a really tough moment in his life.
It was great ability from him and big respect to him. 
We achieved this for our fans.
I'm now looking forward to the next round because I never saw anything like what I saw in the stadium for this game. I've been here for two years and know how great our fans are, but they really helped us in this. They were massive.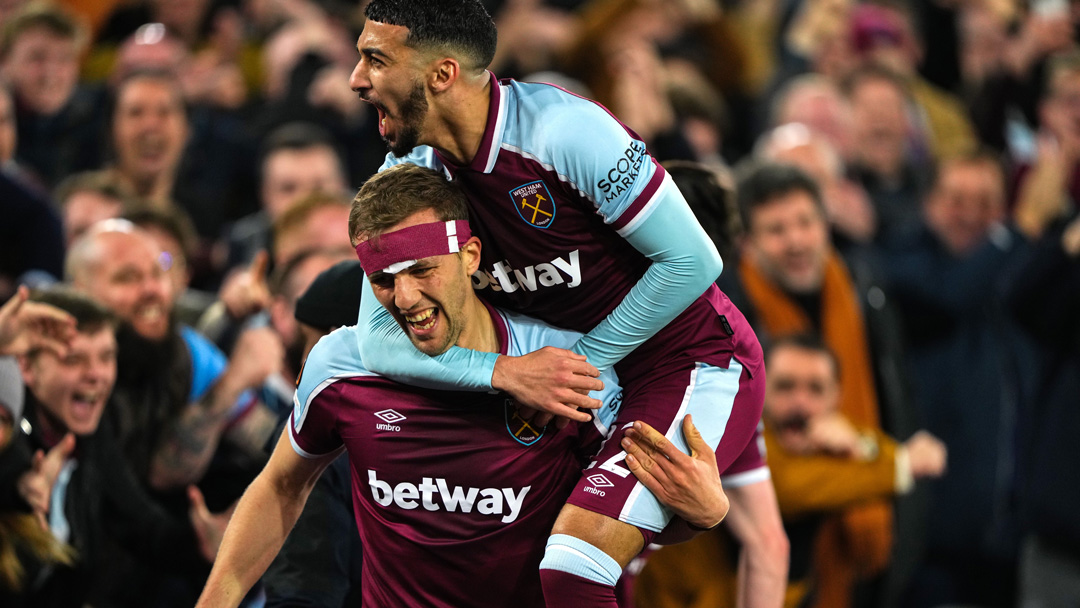 Sevilla is one of the hardest teams that we could have drawn.
We know all the teams that we could meet in the next round, but right now we want to celebrate and rest.
On Sunday we play another difficult game, in the Premier League [at Tottenham Hotspur], so we're back in training on Friday and for sure we will all watch the draw.
I just know, having beaten Sevilla, we can beat each team, so we're confident. 
We don't have just one priority. 
We only want to prepare for our next game, not for specific competitions. We want to be as successful as possible. It's all about the team and we just think about the next game. We prepare for the next game.