Nine months on from Isla Caton's tragic passing at the age of seven, the young West Ham United fan's family are working with Solving Kids' Cancer UK to fight neuroblastoma...
Isla Caton's story...
Born into a West Ham-supporting family in Hornchurch, Essex, Isla's courageous fight against neuroblastoma caught the imagination of the Claret and Blue Army, who raised hundreds of thousands of pounds to help fund treatment for her in both the UK and Spain.
That Isla was able to receive the best treatment was down to the unrelenting dedication and love of her mother Nicola, who launched a fundraising campaign in May 2017 that caught the imagination of not just the West Ham family, but the wider football world.
In December 2021, Isla was named in West Ham's squad for the Premier League fixture with Southampton on Boxing Day, wearing the No12 shirt.
Isla passed away in the early hours of Tuesday 25 January 2022, aged just seven, five years after initially being diagnosed with the rare child cancer neuroblastoma.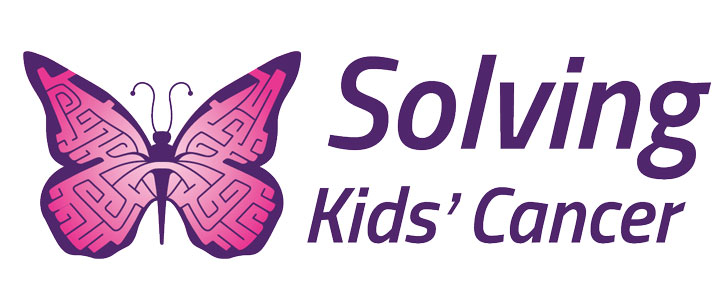 Solving Kids' Cancer UK...
Solving Kids' Cancer UK support families of children diagnosed with the childhood cancer, neuroblastoma across the UK and work internationally to speed up pioneering clinical research that will bring more effective and less toxic treatments to children more quickly.
CEO of Solving Kids' Cancer UK, Gail Jackson said that support from families such as the Catons is crucial to improving and continuing the charity's work.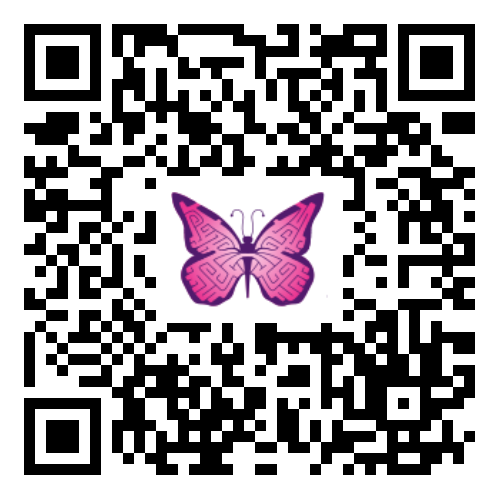 "The fact that Nikki is using Childhood Cancer Awareness month to raise awareness with West Ham United is absolutely fantastic," said Gail. "The support means the world to her family but also means so much to other families affected by neuroblastoma, who often feel ignored."
The organisation provide help for families via a support team made up parents with lived experience.
"Our team is there to help families make sense of things," says Gail. "Even with the best nurses and doctors – and we have some of the best in the UK – it is different when you are talking to a parent or someone who has experienced it first-hand. You feel less alone and less isolated – that is the gap that we try to fill."
Solving Kids' Cancer is proud to host the 'Isla Caton Fund' which is dedicated to funding the most promising research into the childhood cancer, neuroblastoma. If you would like to support the fund and make donation in Isla's memory, you can do so either using this QR code (attached) or by texting ISLACATON followed by any whole number amount up to £20 to 70085.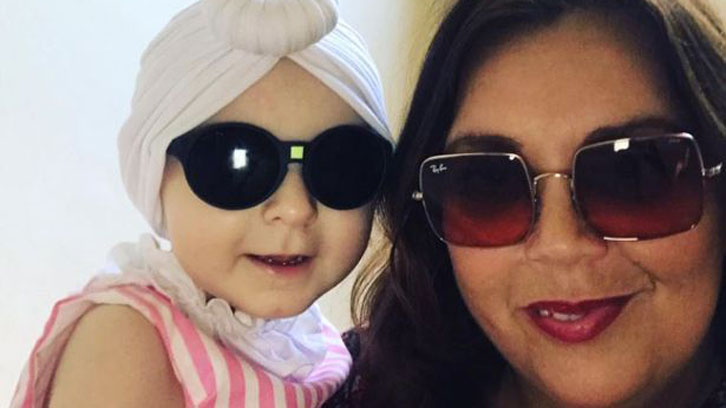 A message from Nikki Caton…
After Isla passed away in January, I felt quite lost. I don't think there is a word to describe the amazing support that we have had since then. Part of me expected the support to fade but West Ham – the Club and all the fans – have still been there. 
East London is my home. Although we now live in Essex, I am from Stratford and so is Isla's Dad. I always say you're born into West Ham United: you don't choose it, it's in your blood. West Ham is a real family club. I think that has been clear in the support for Isla. So many people took Isla into their hearts and loved her. They have been the people that have gotten me through this time.
Now, I want to carry on this message. I'm so grateful West Ham has given me this platform to continue doing that. I think the whole point is to start at West Ham where I am comfortable and see where this takes us.
This year, we have been working on getting the London Stadium lit up in September for Childhood Cancer Awareness Month. When we see the 'Pink Ribbon' we know it is for breast cancer, but unfortunately with childhood cancer nobody wants to talk about it. It is so sad that people just turn a blind eye. It's important that we make everyone more aware of symptoms and why funding is needed for research. I want to stop neuroblastoma being a taboo subject or something people don't want to talk about. I want to carry this fight on in Isla's name.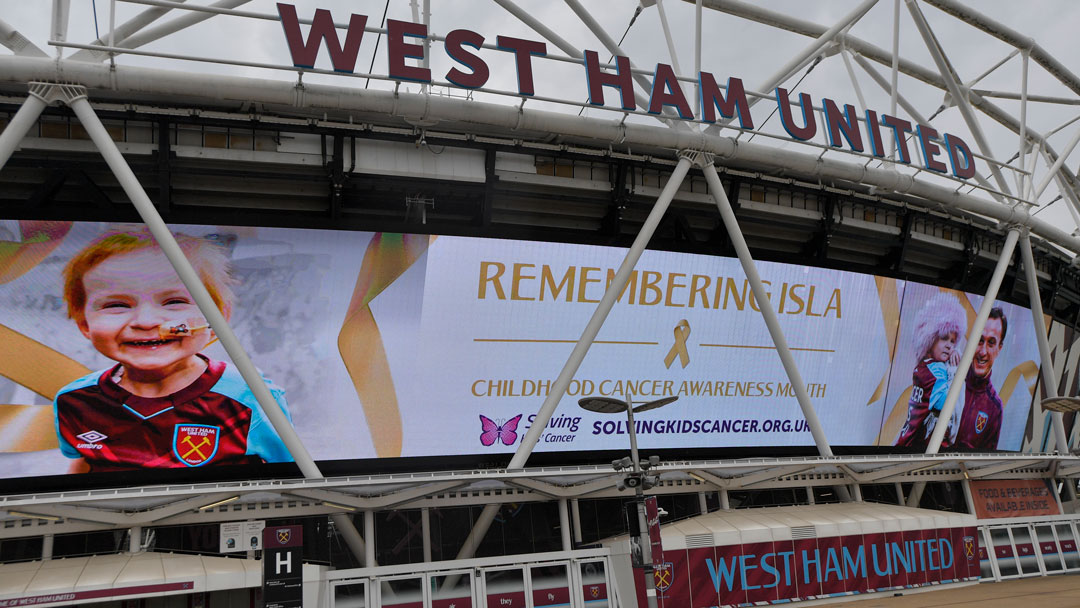 I have given the money raised for Isla to Solving Kids' Cancer UK, a charity that works to fund research into a cure for neuroblastoma. It will be put in a legacy account that I control in Isla's name. 
COVID speaks volumes for me. If there is enough money – and enough scientists put together – we can cure anything. I don't want anyone else to have to raise huge amounts of money to try and save their child's life like I had to. 
If people can keep helping and fundraising in her name, then Isla lives on, and we can help as many children as possible. One day Isla's name might be attached to a cure for neuroblastoma. And that would be the biggest and the most amazing thing in the world. 
I want to say thank you to everyone that has helped our family. There is no price on that support. I hope that everyone will still support Isla's legacy - and that we will continue to make a difference to childhood cancer, especially neuroblastoma. The fact Isla is leading this makes me immensely proud.
Thank you again for your love and support. I can't ever express how grateful I am to the West Ham family. 
The fact you are all still supporting us, and Isla is magical to me.