Emotion was flowing out of Declan Rice following West Ham United's UEFA Europa League semi-final exit at the hands of Eintracht Frankfurt. 
Rafael Santos Borré's first-half strike in Germany was the difference in the second leg in a match where the Hammers lost Aaron Cresswell to an early red card, meaning Frankfurt won 1-0 on the night and went through to the final 3-1 on aggregate.
The loss brings an end to a historic run back in European competition for the Hammers, following wins over the likes of Sevilla and Olympique Lyonnais, and also avenged Eintracht's defeat at the hands of the Hammers 46 years previously.
Speaking to West Ham TV immediately following Thursday's heart-wrenching defeat, Rice talked of his pride in the team, the efforts over the two legs against Frankfurt, and wanting to go all the way for Mr West Ham himself, Mark Noble…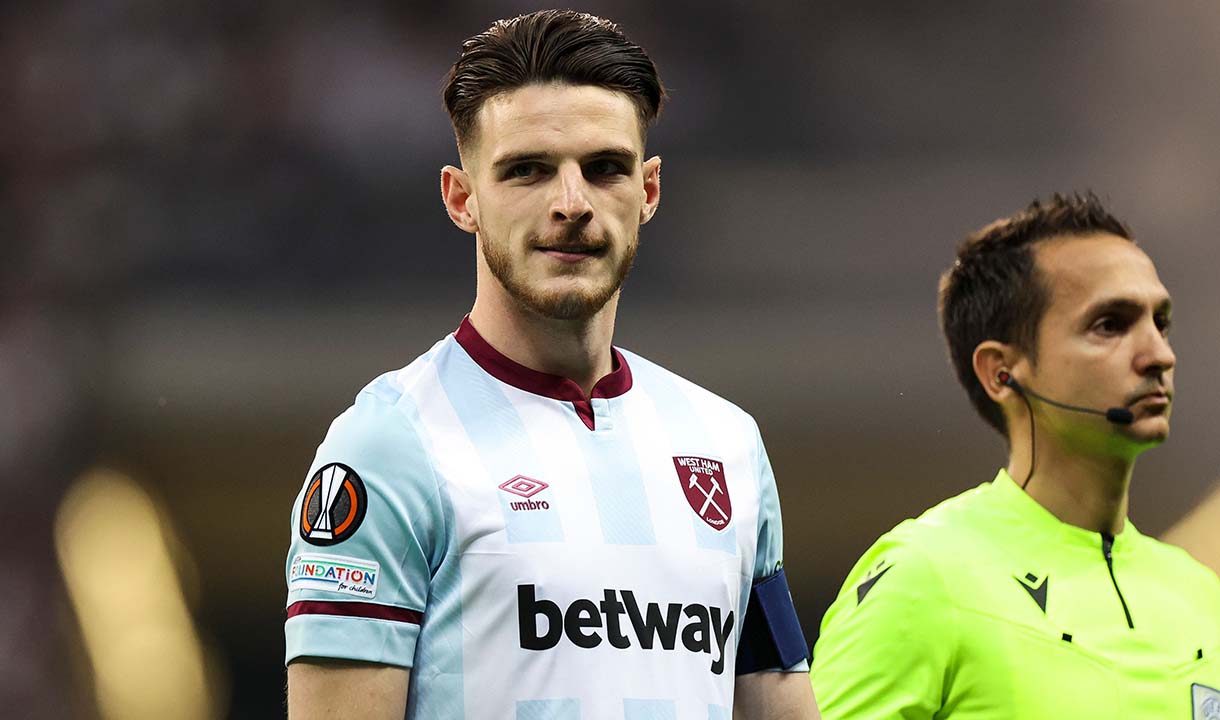 We're gutted, obviously, but we're proud as well. 
I'm really proud of the lads. Just taking it back to last season, when we found out we would be getting European football, at West Bromwich Albion away, we had that buzz, that excitement, of knowing we were going to be playing here. And then actually playing in the competition and doing as well as we've done, I'm so proud of everyone. 
We've proved as a Club – as a set of players and as fans – that we deserve those European nights. We deserve the hype. We've beaten some great teams over two legs but it just wasn't meant to be. You can't go back and change things now. It's sickening and it's gutting, but we'll be back and we're ready to have a strong end to the season now.
It just didn't drop for us. 
We've got to look at it over the two legs. The first goal within the first minute in the first game – that's a killer because then you're already trying to get something back. Then we get the equaliser but they score again and silence the place. It was an uphill to climb because we knew we'd have to come here and win.
But there was a genuine confidence that we could win this game. I think we've proved tonight that, if we had eleven men, I do think we would have beaten them. I honestly do, and I know I can stand here now and say that, but they had nothing up until their goal. That was the key and if we hadn't have conceded that goal, we would have had something to hold on to with them only being a goal ahead. 
It's sickening. The lads are gutted. I'm gutted, but I've been in this position before. I've lost in the European Championship Final and we couldn't go any lower than that, but this is as low as that as well. But I've learned from that and the lads need to learn that we will be back. These are great experiences from our careers, and I'm sure we'll come again.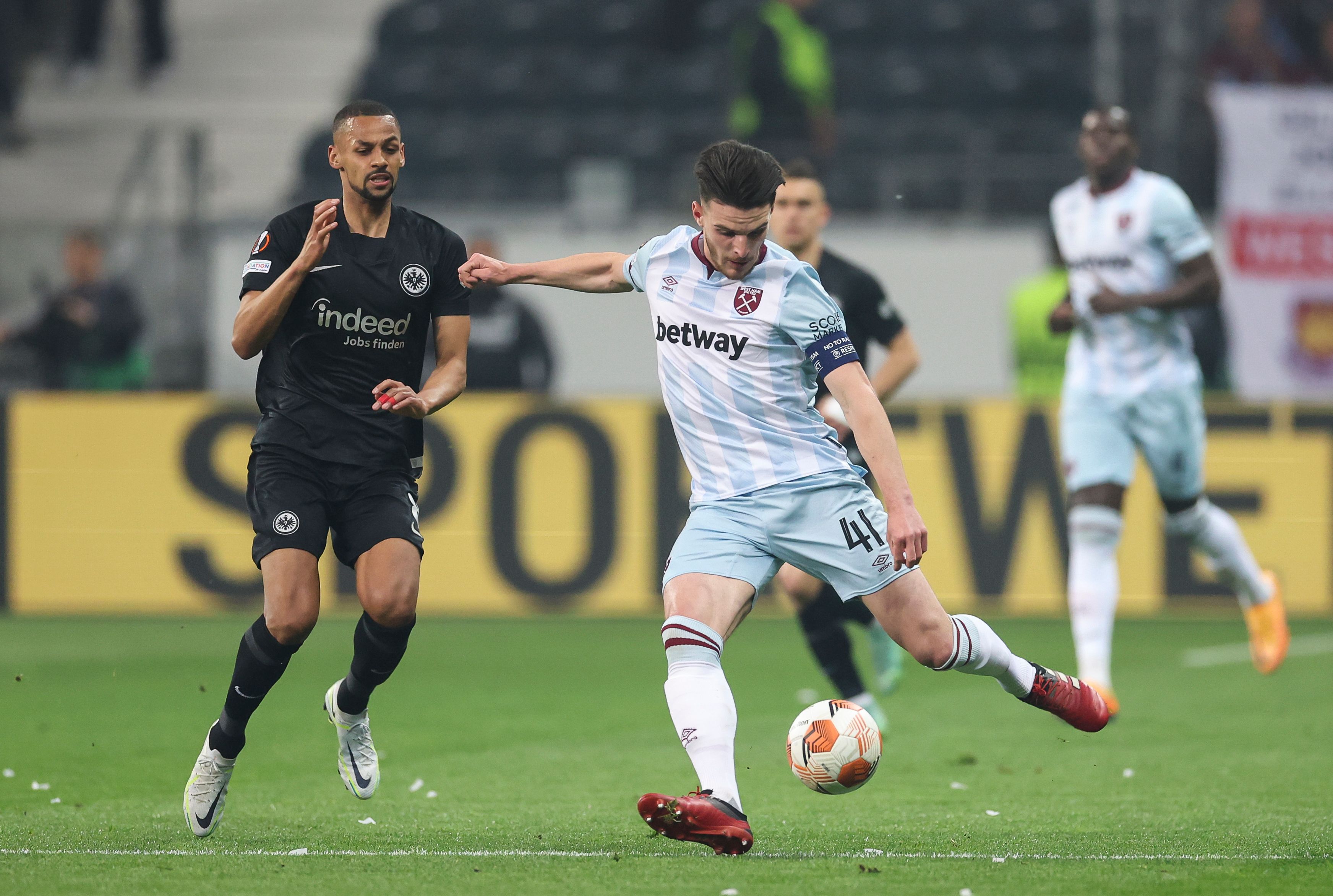 Sunday [at Norwich City in the Premier League] is now so important. 
It's a game in which we can react. You either go out there and perform like you don't fancy it, and you dwell on this defeat, or you make a statement and win the game, and show you can bounce back. That's what the top teams do and that's what we need to do. 
We know that this is a big game in our season. We want to play European football again – ideally Europa League. The main goal is Champions League but we have to be honest and say that's probably too far now. Europa League is the one we want to play. Hopefully we can end the season strong and win two of the last three games we have.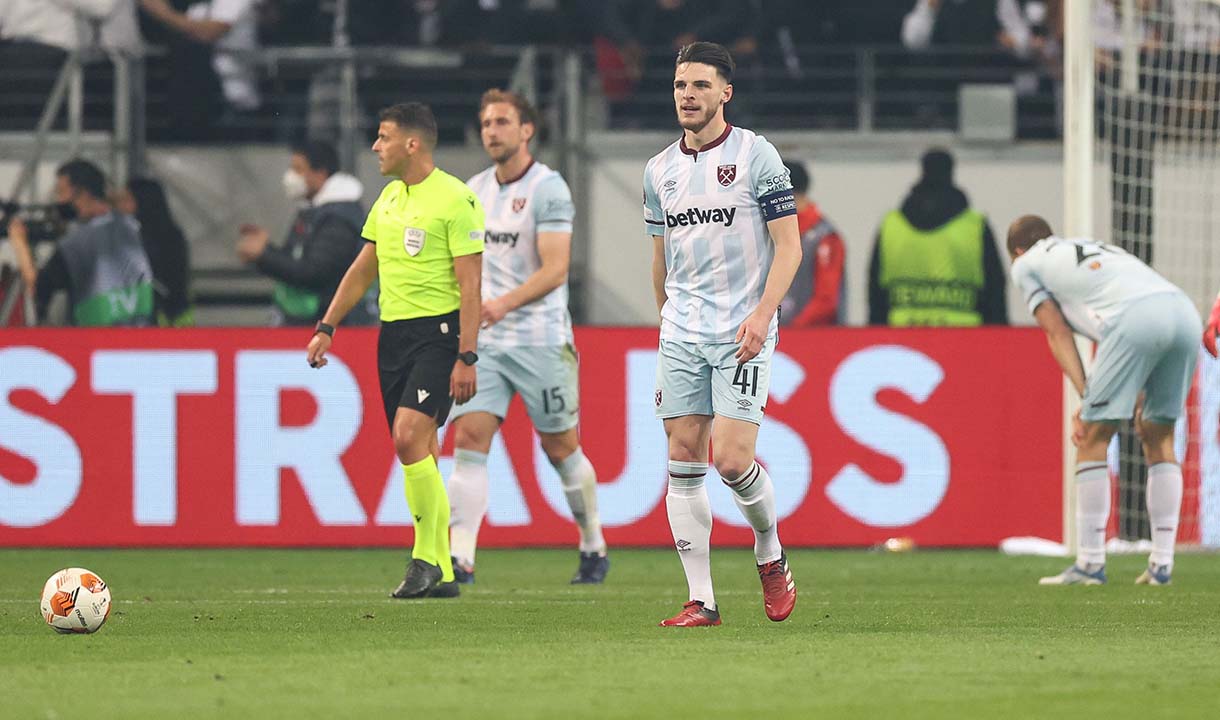 Like Nobes, I have an affiliation with the fans. 
There's something special about West Ham fans. How much they care about you. How much they talk about you. Of course it's not been playing sailing over the years, but there's been some light this year in terms of what we've done as a team.
I'm proud to play in front of those fans that cheer and shout my name. I've been sent videos of them in the Frankfurt town centre. One of my mate is a West Ham fan who has been to every away game. It's special. We deserve those nights and I'm just gutted. We see Rangers are in the final and what a final that could have been. It was not meant to be.
These things happen in football. We'll come again and I want to say a big thank you to the fans for all their support. There are three games to go.
Forget me. Forget the lads. I only really wanted to win this for Nobes.
That was on my mind throughout this whole tournament. Him coming to an end and I think he's got 15 or 16 days to go. He's won promotions and other things, but this would have topped it off. What a career it would have been for him. And that was on my mind throughout this whole tournament, for everything he has done for this Club. 
It wasn't meant to be. We will go again, and we will make his last game special.