Eight years to the day since his tragic death at the age of just 20, West Ham United's Charity Partner continues to fight testicular cancer in memory of the late Dylan Tombides...
DT38 Foundation is calling on Hammers fans to join the fight against testicular cancer.
The charity – which has been raising awareness of the disease in partnership with West Ham United for seven years – is searching for people to take part in a day of White Collar Boxing on 13 November 2022.
'No boxing experience necessary' say the event's organisers, who are searching for men and women to sign up for Awareness Below The Belt 4 at the world-famous York Hall in Bethnal Green this coming winter.
Contestants will be carefully matched against people of a similar weight for their charity bout, which will be supervised by officials from the prestigious Peacock Gym WCB (White Collar Boxing).
Famous faces including DT38 Ambassadors and Hammers present and past Declan Rice, Carlton Cole and Jermain Defoe, as well as West Ham supporting Sky Sports broadcaster Bianca Westwood and former EastEnders actress Daniella Westbrook have all taken ringside seats for the event in recent years.
Awareness Below The Belt is one of DT38's flagship annual fundraising events and supports the charity's work raising awareness of testicular cancer in memory of Dylan Tombides, the 20-year-old Academy of Football graduate and promising Australian forward who lost a long and brave battle with testicular cancer on 18 April 2014.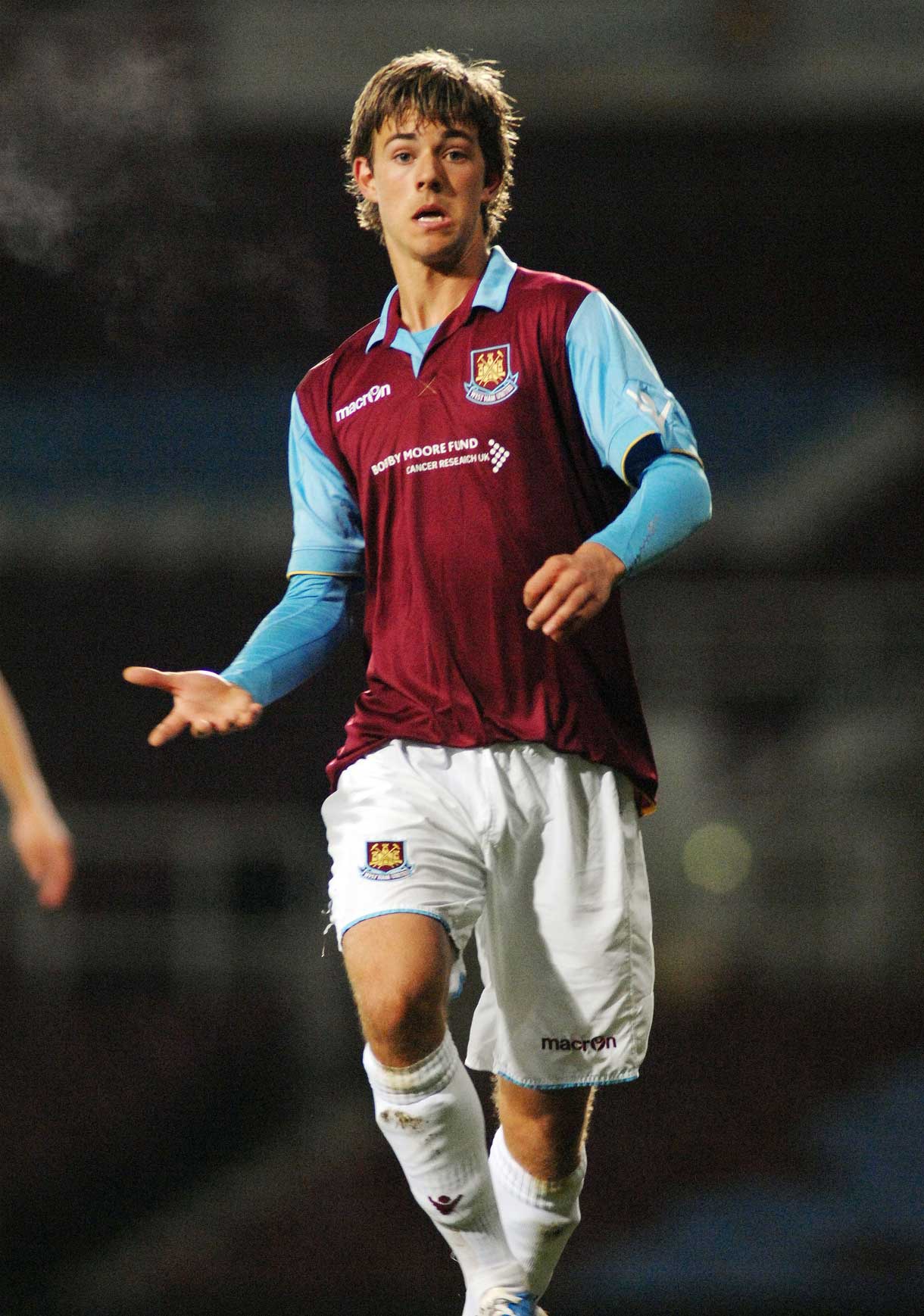 Everyone associated with West Ham United paid tribute to Dylan's memory and legacy at today's DT38 Awareness Day at London Stadium in the 38th minute of Sunday's Premier League fixture with Burnley.
In a career tragically cut short, Dylan was given his first-team debut by Sam Allardyce in 2012, and he was tipped by Tony Carr for a bright future in football at the highest level.
Remembering Dylan at a recent event, the former Hammers Academy boss said: "He would have made the grade, and I'm not just saying that because he's now passed. He was good enough, he had lots and lots of potential as a promising young player. All I can say is he is sadly missed and may he rest in peace."
Dylan is remembered with great warmth at West Ham United, with Mark Noble, Declan Rice, Michail Antonio and Aaron Cresswell all giving public support for the charity this season.
The Australia international striker – who represented his country up to U23 level – was also destined for international stardom according to former Socceroos skipper Mile Jedinak, a Patron of DT38 Foundation.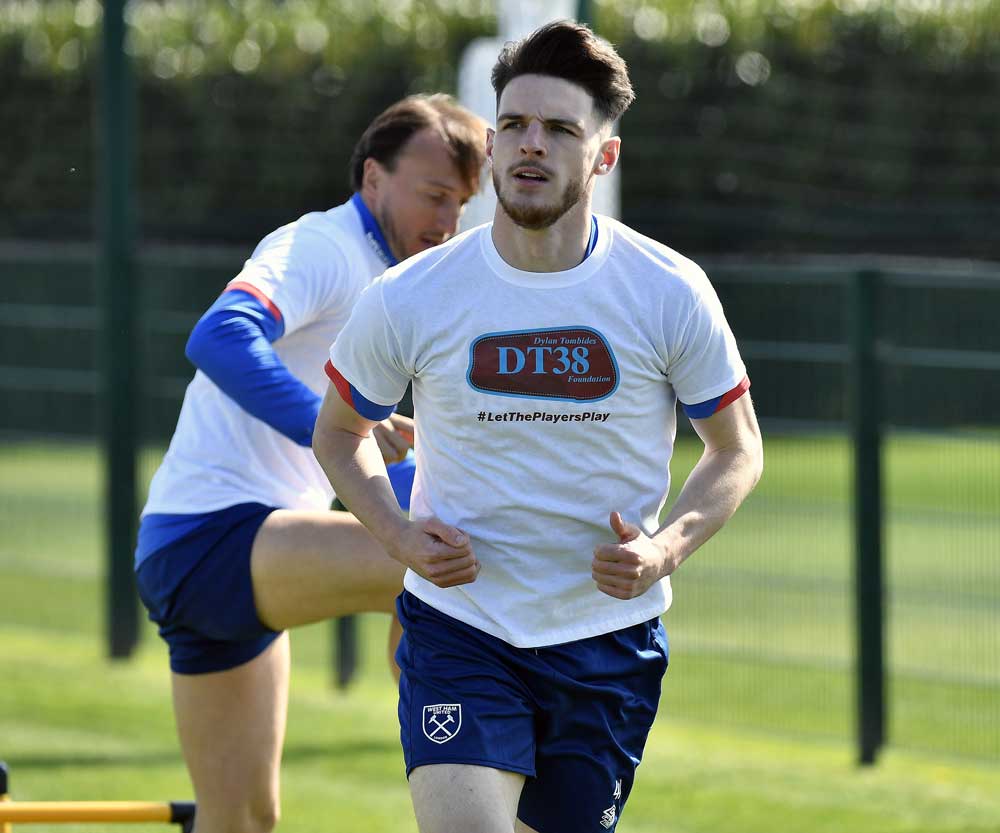 DT38 Foundation was set up by the Tombides family in 2015 and is a Principal Charity Partner of West Ham United.
At the heart of DT38's work is the importance of men and boys learning to check themselves every month for any signs of abnormality.
Testicular cancer is the most common form of cancer among young men in the world and early detection is critical to increasing the chances of survival.
If symptoms are discovered early enough, the disease is treatable.
DT38 launched its Check 1-Two campaign in 2020 to remind men and boys to check their tackle on the first of every month.
The campaign has benefitted from widespread support across the world of football, with Tony Cottee, Mark Ward, John Moncur, Jimmy Walker, Tony Gale, Stuart Slater, Matt Jarvis, Mile Jedinak, Bianca Westwood, Sam Kerr and Elliot Lee among the stars to show their support.
DT38 is also working in partnership with West Ham United Foundation to educate young people in schools about the importance of wellbeing and has also organised several drop-in Ultrasound Scan events.
Dylan's mother Tracy Tombides, co-founder of DT38, said: "I want to start by saying a huge thank you to everyone at West Ham United and to Hammers fans for the support they've given us in an amazing season for the Club.
"We're busy organising our second DT38 Golf Day in August this year in partnership with E13 Events and that's a great way for people to support our work this summer.
"But right now, I'm making a personal appeal for people to come forward to take part in one the highlights of our year, our White Collar Boxing day.
"This is a brilliant day for everyone involved.
"We're looking for men and women to step up and enter one of the most famous boxing rings in the world, which is situated right at the heart of our Hammers homeland.
"Supervised training can be organised to get you ready for the fight and you'll enjoy one of the most of the exhilarating experiences of your life.
"Awareness Below The Belt is a really important fundraising event for us and all money raised is used to support our work raising awareness of testicular cancer.
"I lost my son to this horrific disease and it is very painful for me to say now that this could have been avoided because Dylan was denied an Ultrasound Scan when he visited a GP.
"I want to urge all men and boys who show any signs of testicular cancer to demand they receive a scan.
"Our work is all about educating people about the risks of testicular cancer, so they can learn to self check and, quite literally, take the situation into their own hands.
"We want people to be equipped with all of the information they need, we want to help save men and boys lives."
Around 2,400 men in the UK alone are diagnosed with testicular cancer every year, ranging from babies as young as 6 months to men in their 70s.
If you're interested in taking part in Awareness Below The Belt 4 contact [email protected]
For more information about how to check yourself for signs of testicular cancer visit testicularcanceruk.com/how-to-check-testicles
Click here to find out more about DT38 Foundation