Scoring the opening goal in a 4-1 FA Cup round of 16 win? That warrants a knee slide. 
So says Lewis Orford, who netted the first goal for West Ham United U18s in Friday's superb victory away to Stoke City. 
Kevin Keen's young Irons booked their place in the tournament's quarter-finals for the first time in 18 years thanks to their goalscoring display at the bet365 Stadium. 
It was Orford who got the goals underway, grabbing a powerful finish inside the box to put the Hammers in front. 
The midfielder's sixth goal of the season was worthy of the knee slide celebration
It's good to get another goal. I like a knee slide when I score too so it felt right to bring that out again.
"I didn't really look up at where I was hitting it, to be honest!" Orford told whufc.com. "I controlled the ball and put my foot through it, and it found its way into the roof of the net. 
"It's good to get another goal. I like a knee slide when I score too so it felt right to bring that out again.
"It's so good to get to the quarter-finals. We've been working hard all week and this is what we came for. It was a really good result, getting a 4-1 win away at Stoke. It's brilliant and we're all so pleased with our performance."
Orford's fine finish was followed by two strikes from Divin Mubama; a well-taken header and superb strike on his right foot. 
George Earthy then rounded off the win for the visitors with a classy goal, while Stoke could only respond the once; through Nathan Lowe's header.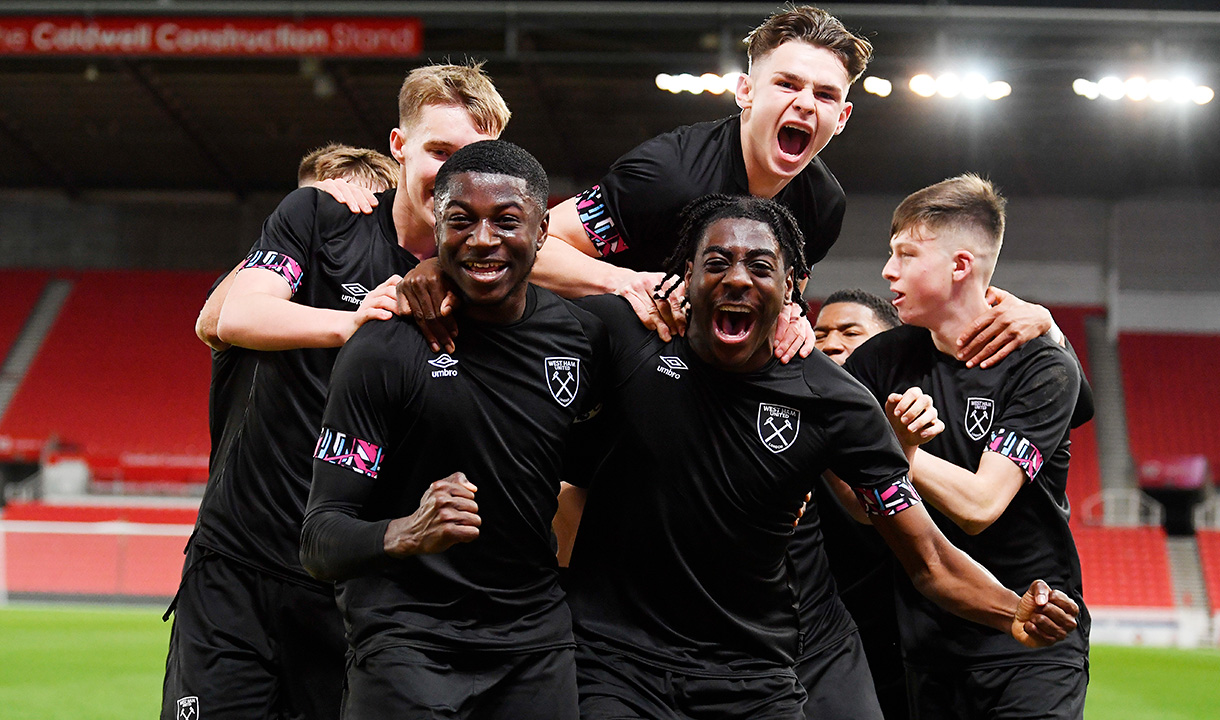 "We sorted out our defence at the back and then, from there, we kept attacking," Orford explained. "Every time we got the ball, Divin, Gideon, Callum and George were all a threat going forward. We probably should have got six or seven goals in the end."
A quarter-final fixture away to Ipswich Town now awaits the young Irons, and Orford is already eager to continue what has been an enjoyable season so far. 
After defeat last time out in the U18 Premier League South, the midfielder knew a reaction against Stoke was also necessary.
"I feel a lot of pride in myself and this team for what we've achieved so far this season already. We're the top of the league and we're into the last eight of this competition too. I'm proud for all of us, including the coaches. We've done well. 
"It was important for us to have that reaction today. It was a big loss last Saturday so we needed to bounce back, and we did that. We're thrilled to get this win."