West Ham United Women's manager Olli Harder heaped praise on his team after their 'fantastic' 1-0 victory over Tottenham Hotspur on Sunday. 
The Hammers had never beaten their London rivals, but Dagný Brynjarsdóttir's second half strike meant that all three points would be staying in East London. 
In what was a tough battle between two very evenly matched sides, the Icelandic internationals composure to find the net was the bit of quality that the game needed, and Harder was delighted at the full-time whistle. 
"It's a fantastic result," Harder told West Ham TV at full-time. 
"This team is doing some pretty cool things, we had our first ever win against Man City and now our first ever win against Tottenham, undefeated at home. The last 10 games we have won 5, drawn 3 and lost 2, so we're moving in the right direction. 
"We have had an undefeated week again, so it's very pleasing because that was our aim for these three matches, and we've achieved that. 
"From a professional standpoint, just managing the game was always going to be a bit scrappy and a little bit heated because we have a strong rivalry. But the most important thing is to win the game and we've done that," he smiled.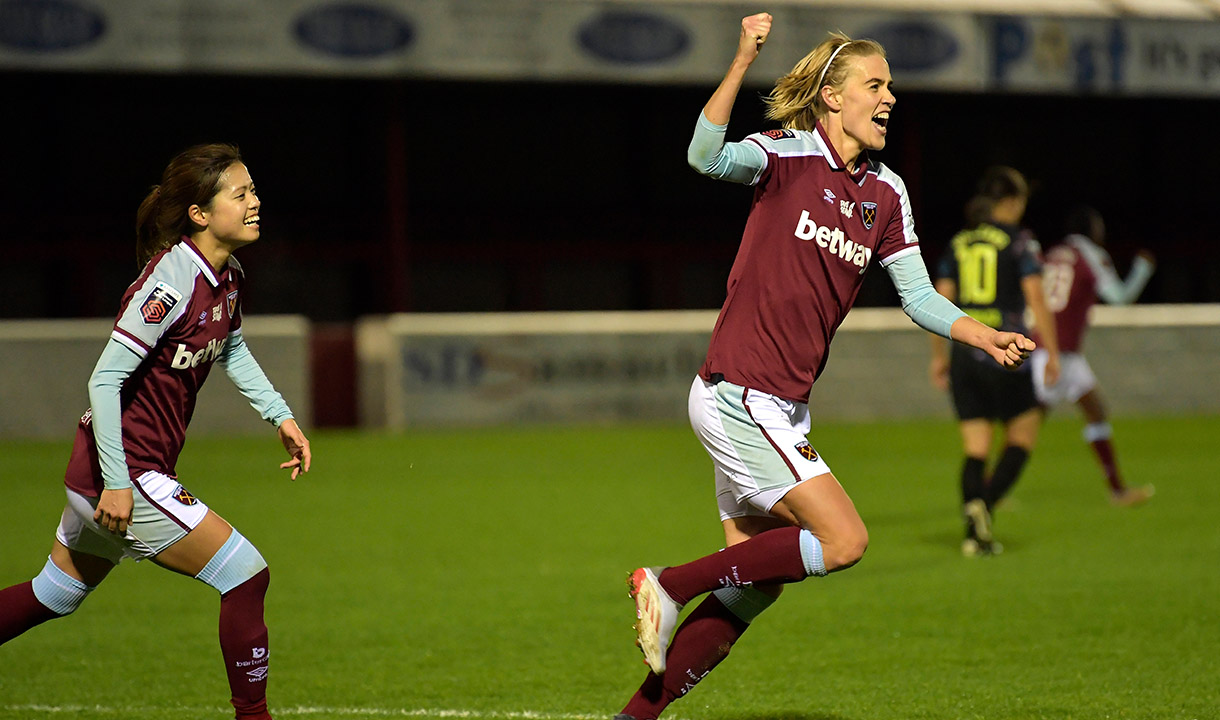 The 69th minute strike from Brynjarsdóttir came at a time when the Hammers were marginally on top, and just needed that moment of quality that the 30-year-old provided. 
Harder was pleased that the midfielder managed to find the net with an excellent finish. 
"Absolutely, it's about taking accountability and taking moments in the box at both ends, and Dagny did a fantastic job of taking that opportunity today. 
"We also talk about calmness and composure in those areas, and she was exactly that, giving an excellent finish and getting all 3 points." 
The New Zealander also praised his goalkeeper, Mackenzie Arnold who made some very good saves towards the end of the match to keep the home side ahead.
"It's signs of a good goalkeeper – when she's not so busy but then there's something that you need to do when you are called upon and you it to a high level. 
"I'm really pleased for her and Dagny, both are going on international break, so I wish them well for the next couple of weeks."
Harder also reflected on what has been a pretty good week for the Irons – picking up seven points from a possible nine in all competitions. 
"That was our aim and it's where we deserve to be honest.  
"We've accumulated nearly as many points as we did over the entire season last season, so a really pleasing place to be. 
"But that doesn't mean we can rest; we need to work hard to get better and perform to a high level. This is a long season so it's important that we don't stop," he concluded.