Standing in second in West Ham United's all-time appearance chart, two-time FA Cup winner Frank Lampard Senior made the No3 shirt his own during 670 appearances in Claret & Blue between 1967-85. On his 74th birthday, the legendary left-back recounts his standout memories from a long and illustrious career...
BIG BREAK
Growing up in Canning Town, I was determined to become a professional footballer, while most of my mates ended up working down at the docks.
Coming through the youth ranks at West Ham United, Ron Greenwood coached me into becoming a left-back despite the fact I was right-footed. Aged 19, I made my debut on 18 November 1967 against Manchester City at the Boleyn Ground. We lost 2-3 but I did okay and, at Christmas, got a run in the side.
Things were going well but then, just 21 games later, I broke my leg at Sheffield United, where Willie Carlin came though me with a naughty tackle. I was stretchered away to hospital, where I stayed for a few days, waist-high in plaster. Coming to visit me, Willie arrived at my bedside clutching four cans of lager. It was a lovely gesture, albeit he proceeded to drink them all himself!
My cast also twisted, keeping me in plaster for 20 long, frustrating weeks and when it was eventually removed, my leg muscles had wasted away. I spent my days running up and down the stands at Upton Park rebuilding the strength. Preferring my socks rolled down, I'd never worn shin-pads and that could've ended my career. Nowadays, my message to youngsters is: 'Wear shin-pads!'
During those lonely climbs up the Boleyn Ground steps, I kept asking: 'Will I come back? Or am I now going to be heading down to the docks, too?'
Seeing how hard I'd worked, one year on from that fracture Ron picked me for our final game of 1968/69, ironically, against Manchester City (1-1). I came through 90 minutes - thankfully my leg had healed.

LAMPARD THE LION
Breaking into the West Ham side soon after England's 1966 World Cup final victory over West Germany, I'd seen our three Hammers heroes - Bobby Moore, Geoff Hurst and Martin Peters - at close hand. I was good mates with 'Mooro' and, regaining my place, we became Friday night room-mates.
Not only was Bobby a great footballer but off the pitch he was also a fantastic example to any young player, too. Always thinking about his game and leading by example, Mooro's attitude was simply first-class. Mind you, he hated it whenever anyone gave the ball away.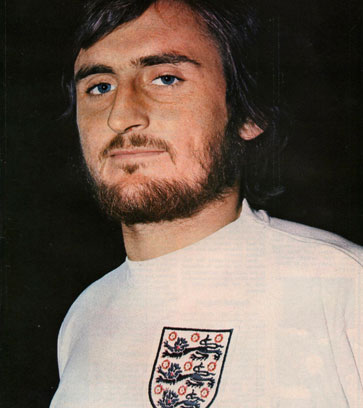 Playing alongside him in defence, I was brought up to keep calm in possession and always felt I'd got time on the ball but if I did give it away, I'd sheepishly look towards Mooro who'd just give a disgusted stare. Bobby never had to say anything - that look was enough to tell you that he wasn't happy!
Billy Bonds and Trevor Brooking were establishing themselves, too, and we had a decent side. But, with fewer games and only one substitute, it was difficult to get into the international reckoning back then. Opportunities were scarce and, with Leeds United winning most things, Terry Cooper was England's regular left-back. It was hard to get a chance but I kept plugging away and, in October 1972, won my first full cap against Yugoslavia in a 1-1 draw at Wembley.
Five years earlier, I'd been in plaster up to my waist wondering whether I'd ever play football again but here I was, that Canning Town boy, playing for my country, alongside Mooro, under those famous Twin Towers. A very proud moment, indeed.
WEMBLEY WINNER
Despite having three World Cup winners, realistically, West Ham weren't going to top the league. But we were capable of cup runs and after losing to Stoke City in the 1971/72 League Cup semi-finals, we went one better in 1974/75, making it all the way to Wembley in the FA Cup.
Despite never getting his shorts dirty, Trevor and the equally outstanding Bonzo had now become the more-experienced backbone of a Hammers team alongside myself. Ironically, Bobby Moore was playing for Second Division Fulham and, although we were favourites as the top-flight team, I was wary of the underdogs.
Mooro may have been 34-years-old, but he still had that incredible footballing brain which gave Fulham a chance in my book. Thankfully, Alan Taylor, who was on a brilliant goal-scoring run in the competition, netted twice to give us a 2-0 victory. That opened the door to our 1975/76 European Cup Winners' Cup campaign.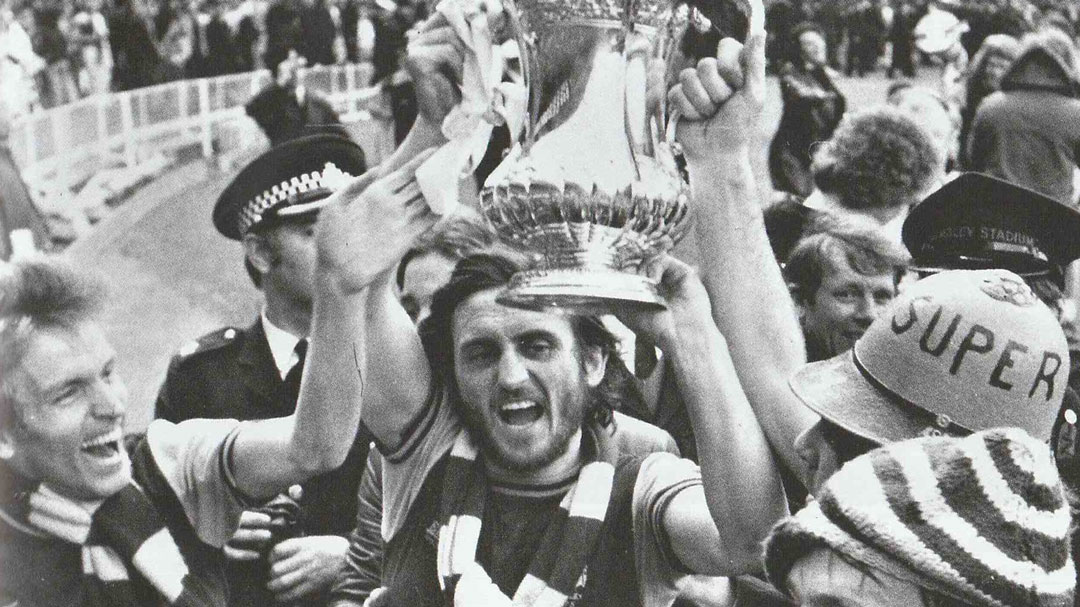 It gives everyone a massive lift when West Ham are playing in Europe and we had some incredible nights under the floodlights at the Boleyn Ground. My long-ranger against Dutch side ADO Den Haag helped us into the semi-finals, where we beat West Germany's Eintracht Frankfurt on an unforgettable evening.
Starting all nine ties, I tore my groin just before half-time in the final against RSC Anderlecht in Brussels, where we eventually lost 2-4. Sure, it was a disappointing way in which to end to our European run and, while we may not have quite emulated the Club's achievement of 1964/65, we did also reach two finals in two seasons, leaving the Hammers supporters with some fantastic memories along the way.

DREAMING OF A FRANK LAMPARD...
I scored 22 goals during my 670 Hammers appearances but the stand-out one for most people was my 118th-minute diving header that helped us to beat Everton in the 1980 FA Cup semi-final replay at Elland Road.
People still ask: 'What was a full-back doing in their penalty area in the closing seconds of extra-time?' Well, I always liked to attack but God only knows how I ended up there!
Bob Latchford had just wiped out Alan Devonshire's 94th-minute opener to make it 1-1 and we certainly didn't want to concede another. But we also knew that to avoid a second replay, we needed to score again.
We broke down the right but having joined our attack, the ball then went out for a throw-in. Preparing to return to my own half, I looked across and saw that we still had chances of getting a cross into the box. Luckily, when Trevor Brooking's centre came into the area, David Cross nodded the ball on and I launched myself forward, managing to beat Martin Hodge with a diving header to make it 2-1.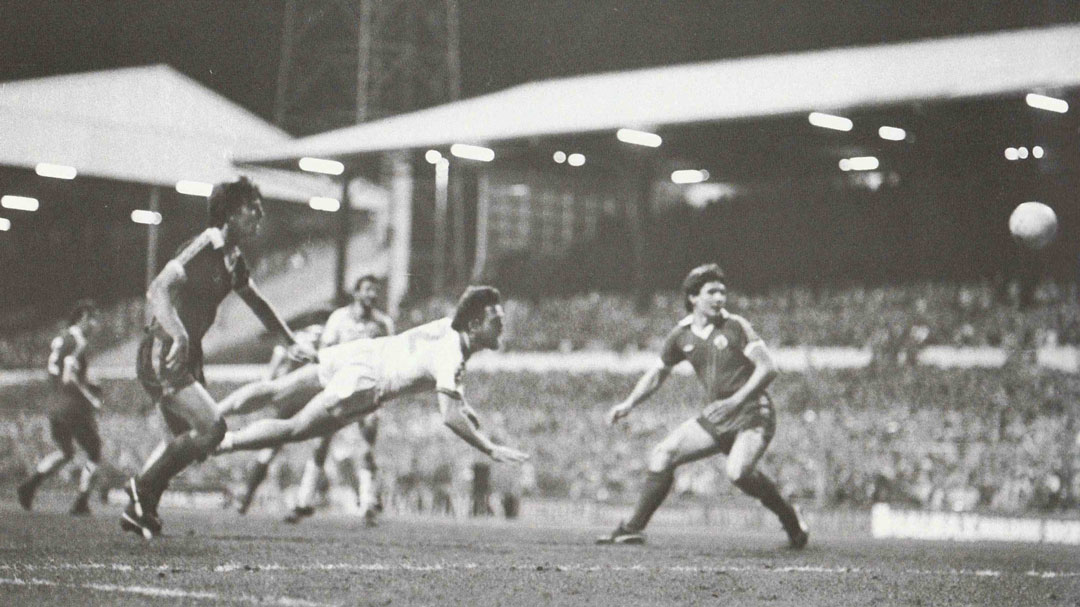 Racing away, I did my famous jig around the corner flag. I'd seen a foreign player do it on television and just copied him. I don't regret that celebration one bit because I've given the West Ham United fans something to remember to this day. They were going wild, too, and as Second Division underdogs who'd also knocked out West Bromwich Albion and Aston Villa along the way, we'd now made another statement that we could beat anyone on our day.
Although I never actually fell over (!) I still love the fact that Hammers supporters have given me my own song for that memorable goal.
MERRY MONTH OF MAY
We'd been favourites to beat Fulham five years earlier but now, as a second-tier team, the boot was on the other foot against top-flight Arsenal, who were well-fancied on paper to beat us in the 1980 FA Cup final.
Looking back on our run, it was mainly the older players who helped get us through some difficult early rounds and then the final itself. Furthermore, Billy, Trevor and myself were there in May 1975 and knew what to expect second time around.
With David Cross going it alone up-front, John Lyall set us up really well and, once Trevor headed us into our 13th-minute lead, I looked around our team, thinking: 'We can do this!'
As senior players our experience made the difference - we kept things tight for the remainder of that final, restricting Arsenal to barely a chance.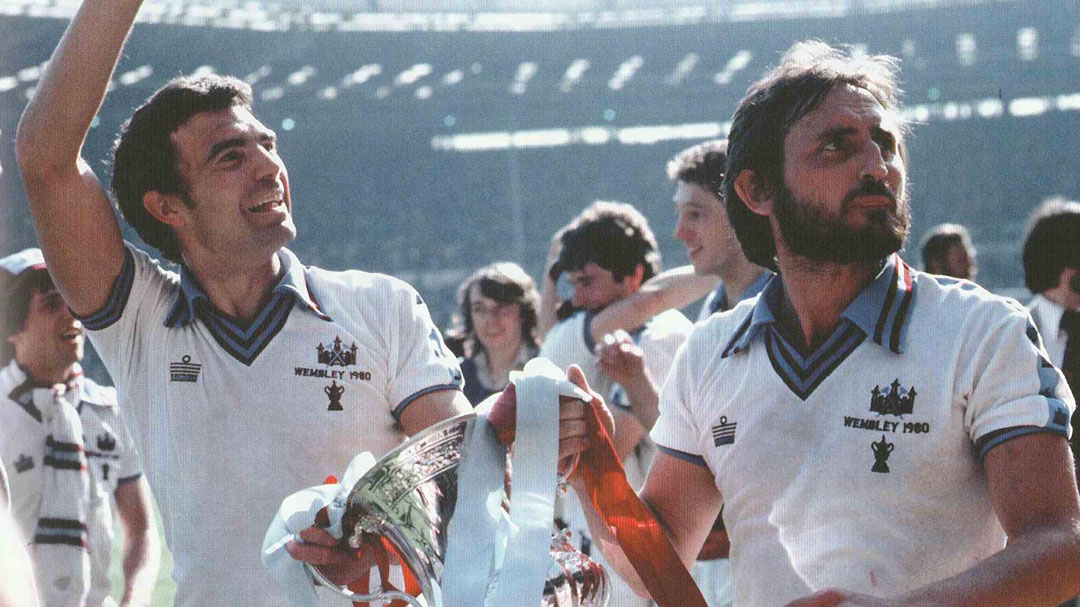 Looking back, the excitement of my first-ever final makes 1975 all a bit blurry, whereas May 1980 is memorable as one of the great occasions because it was a fantastic feat to beat a top side like Arsenal. Personally, I was flying at the time - I truly felt at my best - and three weeks later England manager Ron Greenwood then awarded me a second international cap at Sydney Cricket Ground, where we marked the Australian Soccer Federation's centenary. Alan Devonshire came on as a substitute in a 2-1 victory, while Phil Parkes was on the bench, too.
From Canning Town to Australia - via Wembley - it had certainly been a long journey but playing in FA Cup finals and England matches are the highlights of any footballer's career and no-one can ever take those winner's medals or international caps off me.
No3 TO NUMBER TWO
That Wembley victory proved the springboard for our record-breaking promotion into the top-flight, where we steadily progressed over the next five seasons. I made my 670th and final appearance against Liverpool (0-3) in May 1985 - only Billy Bonds (799) has played more matches for the Club and, but for injuries, I would've given him a better run for his money!
When Harry Redknapp became manager in 1994, I returned as his Number Two. 'H' was easy-going and needed someone to ensure the players not only performed in our matches on Saturdays but did it in training, too. Harry and myself had a good arrangement there, while he once also sent me through the Blackwell Tunnel to speak to a young boy across the River Thames. 'Convince him to sign,' urged H. The lad's name? Rio Ferdinand!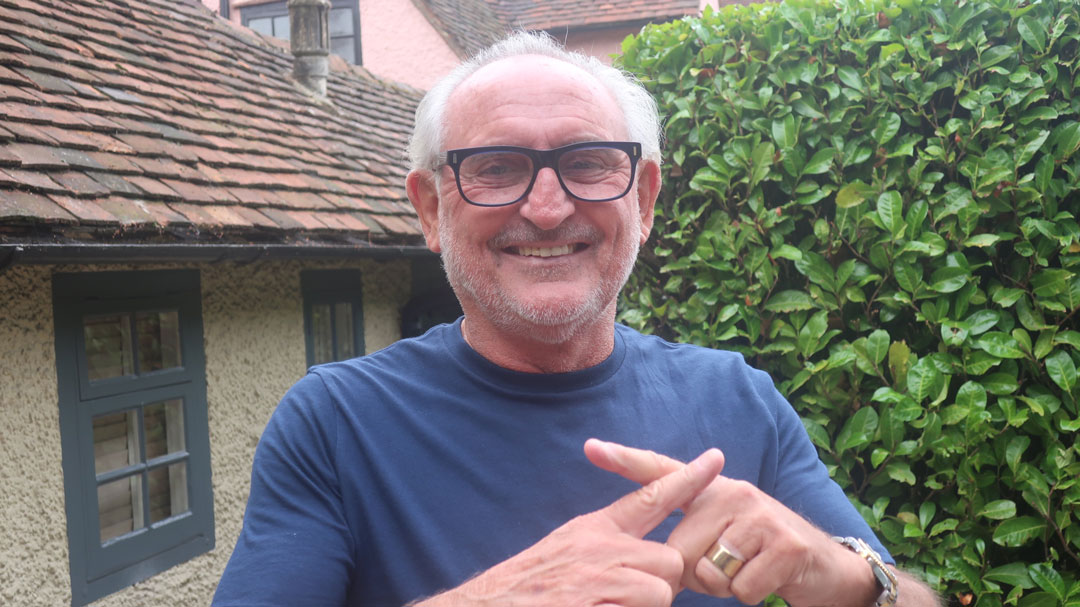 We had a good team which played exciting football thanks its tremendous blend of experience coupled with a one-off generation of youngsters, who built the foundations of their great careers at West Ham United. Rio (81 England caps) was different class, Joe Cole (56) was exceptional, Michael Carrick (34) strolled through matches while my son, Frank Junior (106) constantly wanted to improve. I worked him harder than anyone else in the squad and he hated me! Frank also got stick because he was Harry's nephew. 'Don't worry, just do what you're doing," we'd say. It drove him on, made him stronger and the rest is history.
I now run the Nightingale on the Green in Wanstead, where I love meeting the regulars at the bar and reminiscing on nearly three decades with West Ham United - I've certainly got some fantastic memories.