David Moyes was delighted with how West Ham United performed in securing a 3-0 win over FCSB. 
Two goals from Pablo Fornals and a deflected strike by debutant Divin Mubama earned the Irons a more-than deserved victory in Bucharest, with the Hammers becoming the first side to claim a 100 per cent record in the UEFA Europa Conference League group stage. 
A much changed West Ham side featured two debutants in Mubama and Ollie Scarles – while Kaelan Casey and Kamarai Swyer would also come on for their respective first outings in the first team. 
With nine players from the Academy of Football on the pitch during the 90 minutes, three goals scored, a clean-sheet and the sixth win from six games secured, manager Moyes was thrilled with the proceedings at the National Arena.

I'm really pleased we've got six wins from six in the group. 
I don't think many teams will do that. It's not easy. I was a little concerned tonight, with the team I put out. I thought they might not be strong enough to win the game, but I thought after ten minutes that we played so well. The football was excellent. 
We passed the ball and we had some great performances from Flynn Downes, Pablo Fornals, Manuel Lanzini and Conor Coventry in midfield. We really did play exceptionally well.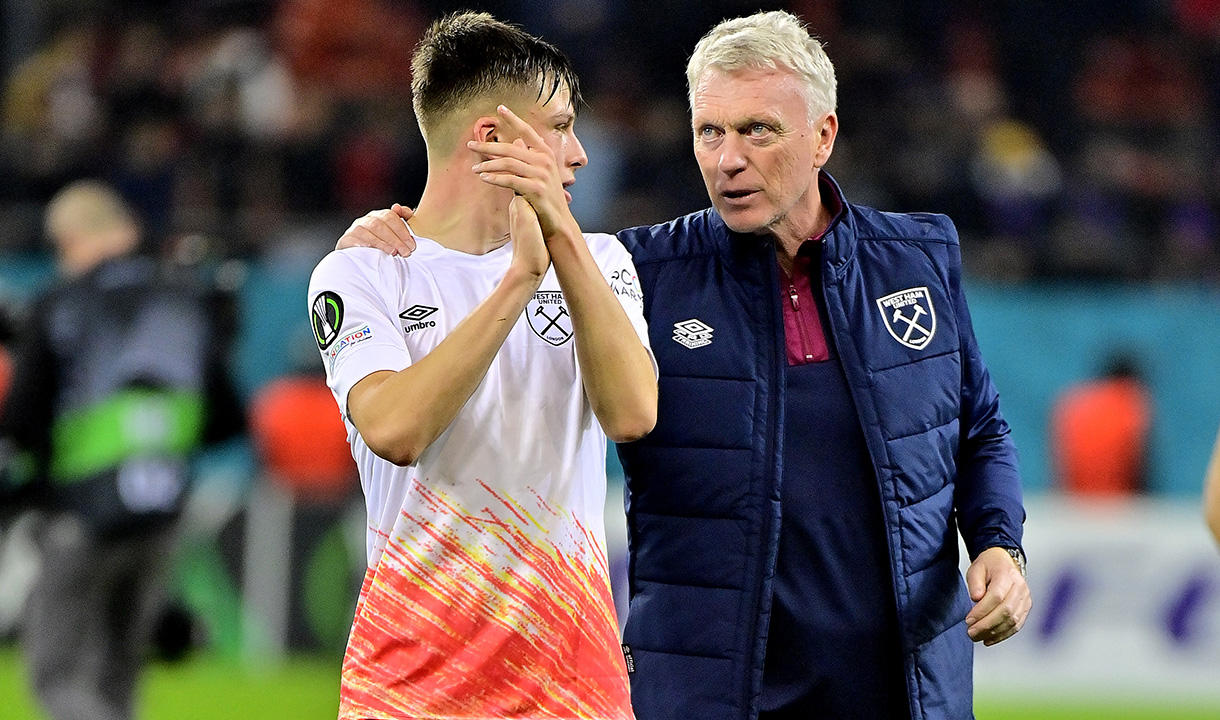 I thought both Ollie and Divin played very well. 
I thought Ollie did exceptional in his first start. He made chances and had a few opportunities. He created a great chance for Divin in the first half and then put one of the crosses in for one of the goals as well, so I'm pleased for him. He's only 16 so he's got a lot to do yet, but that's a good start for him. 
I thought Divin worked really hard. You could see what it meant to him to get the goal, although I think it's now been given as an own-goal, but you could see how much he wanted to celebrate with the supporters. When you're a centre-forward, part of your job is to score goals, and I thought he did miss a big chance in the first half but to get the one in the second half was good. 
I've given a lot of 16-year-olds their debuts in my career but I want them to keep stepping up. 
If they think this is as far as it goes – this is only the beginning. They have to start somewhere though. For example, Ollie didn't let us down at all in his role. He physically ran out of gas with about 20 minutes to go and we could have taken him off and we thought about it. But I think, for a 16-year-old, he did great. 
Divin as well. He was with us for pre-season and he just slipped off a little bit, but when you get your chance you want to show it. I'm really pleased for him.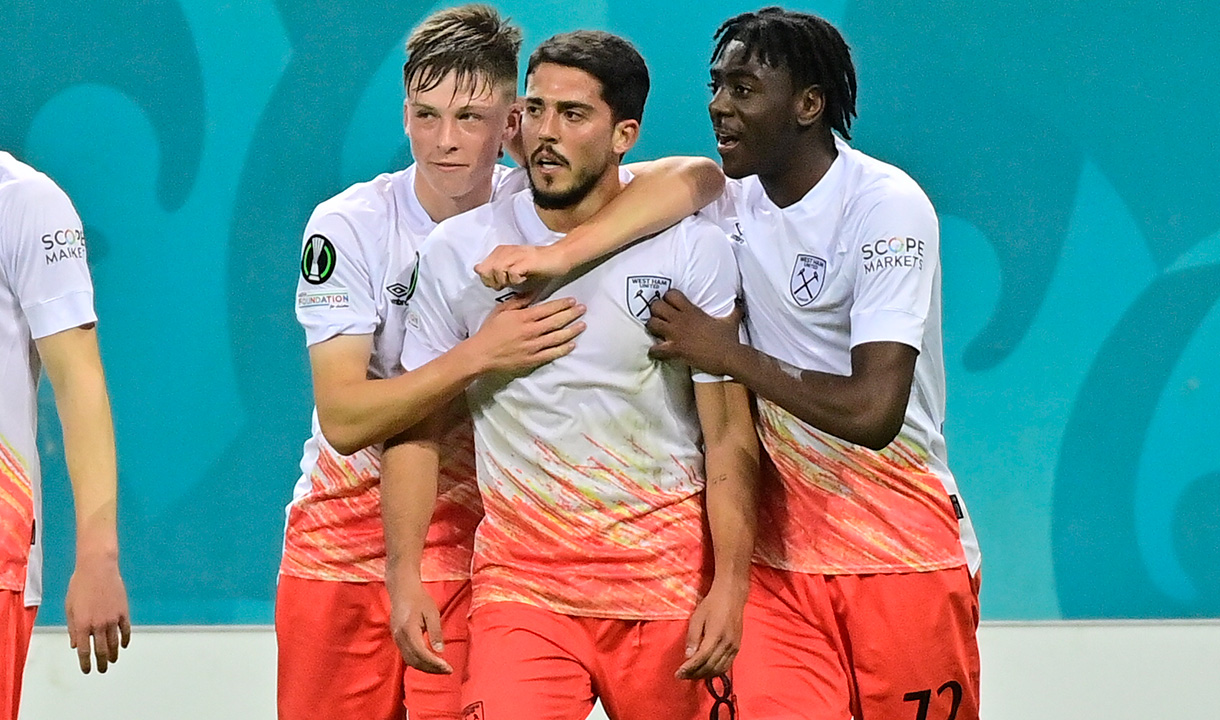 I thought Nayef Aguerd did good.
I'm pleased for him. I think that will be his first 90 minutes since the end of last season. I think he will benefit from the 90 minutes. He's certainly back now but I don't think he'll play for us in the Premier League before the World Cup break.
But if you're asking me if he's fit and ready to go, yes he is, and we're just getting him completely ready now. 
I said to Pablo before we came out that he could stay at home. 
We left a lot of people back, and Pablo has played a lot of games. I gave him and Manuel Lanzini the chance but both of them were so keen to play. Pablo always gets a goal here or there but him getting a couple of goals tonight will do him the world of good. He needs that. 
Last year he got quite a few goals and loads of assists for us. He's a really important player because he's a hybrid; he can do loads of different jobs for us, and we really like him. We're pleased for him. 
I don't think we can rate our group stage any higher. 
I think in some games, we didn't win as easily as perhaps I'd have liked, but I thought we won tonight as well as we've won in any other game. We did really well tonight. 
We caused them problems and, I have to say, we've been here before and it's great we've got another run in Europe. Being in the last 16 of a European competition is fabulous and I'm really looking forward to hoping we can get through the next round in March.