David Moyes is looking forward to seeing how his West Ham United team measure up against Pep Guardiola's new-look Manchester City.
The Hammers will host the Premier League champions in front of a record 62,500 capacity crowd on Sunday afternoon, but both Moyes and his opposite number will walk somewhat into the unknown when they emerge from the tunnel into the east London sunshine.
The West Ham boss admitted in his pre-match press conference that he has a number of injury concerns, including summer signing Nayef Aguerd, and stated his strong desire to add further new recruits to the four he has made – Morocco centre-back Aguerd, Italy centre-forward Gianluca Scamacca, France goalkeeper Alphonse Areola and promising midfielder Flynn Downes – after losing legendary captain Mark Noble and three other senior players this summer.
Guardiola has also seen comings and goings, with Norway striker Erling Braut Haaland and England midfielder Kalvin Phillips arriving, and Moyes is hoping to catch City cold and make it four home games without defeat against Sunday's visitors.
It's fabulous for the football club [that the capacity has grown to 62,500], because it's showing that we feel as if we're going to need to have more seats to get more people in.
And that normally is because the supporters are enjoying the football and they want to come along.
I think it's really important that we encourage you a new young support of West Ham and I think the Club are going out of their way to make sure that those tickets are available and getting young, new supporters here.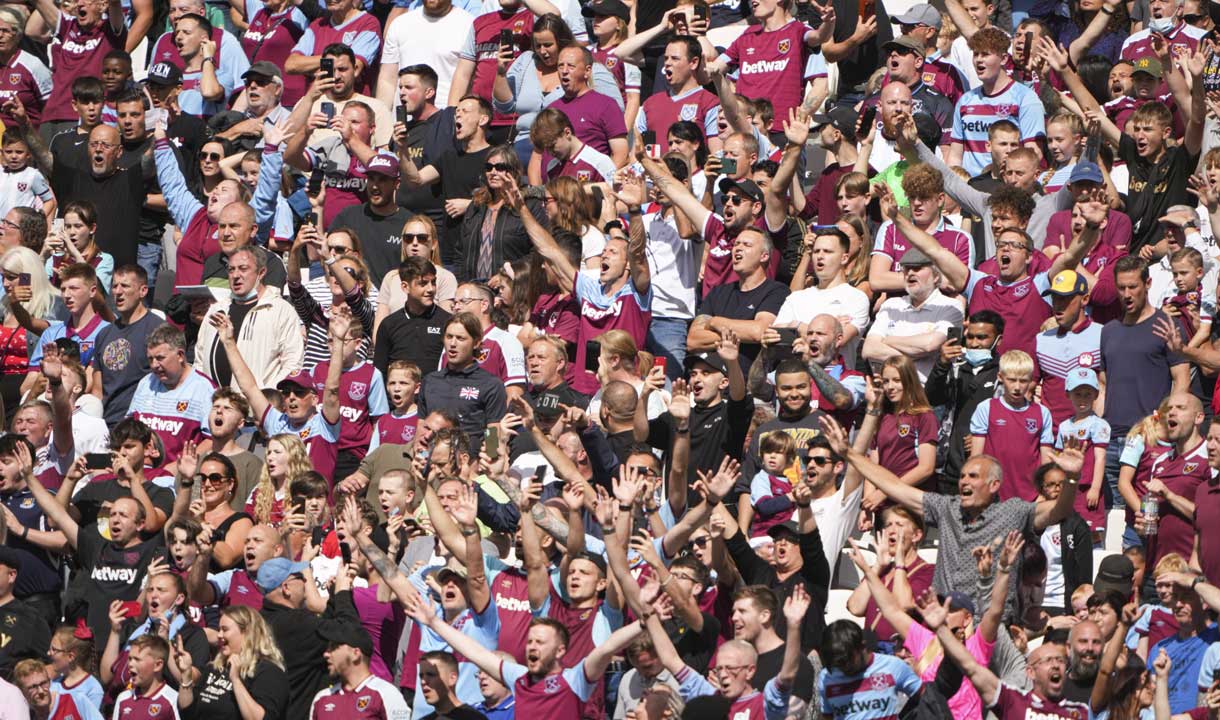 We've played Manchester City and it's incredibly tough, but of course they're going to come here and have a hard game as well.
I don't think you can focus on any one area. You consider all the areas as you're up against a top-class side who have been for many years and I think we'll see that once again this season as well.
Manchester City have made some changes in personnel this summer, but I don't think Pep is ever going to change the way that he and his team plays.
I think what they've added is a prolific goalscorer [in Erling Braut Haaland], maybe the most up and coming young striker not just in this country, but in the world, so it'll be interesting.
But yet, he is still to come to the Premier League and quite often a lot of the overseas players take a bit of time to settle, so I hope that's the case on Sunday.
It was one of the plusses last year that we performed much better against the Manchester Citys, Liverpools and Chelseas over the season.
It was probably the other batch of games, which the season before we had done better in and won all the games maybe we were hoping to and expecting to, [which cost us a top-six finish].
But I thought last year we competed a bit more in some of the games against the bigger sides and showed that we could give them a game on any given day.
We will need to play really well against Man City to get a result because they're really difficult side to beat and they've made the odd audition which could probably improve them as well.
We've made some good signings in the summer, but we've also had one or two injuries, which doesn't help as well, so we have to take that into consideration.
In my mind, we're far from finished. I think we have to do an awful lot more than what we've done at the moment and hopefully I'll be able to do that.
Maxwel Cornet is in the building now [at time of speaking at 1.40pm], so hopefully we can get that concluded. I couldn't tell you exactly that everything's done, but he's here at the moment.
All I would said is that we need to do an awful lot more business, we really do. I think we lost four players – three [outfield players and a goalkeeper] at the end of the season, when we were a couple of weeks short in January.
We didn't bring any players in in January, so we have to fill these voids and hopefully we can do so, but we want to bring in quality players. We don't want to just fill it for the sake of filling it, so we are trying to get in the best players we possibly can.
I think if we can be consistent, again, we will try and be that.
We've tried to become a side which can be competitive and the top end of the league and the last couple seasons we've shown that. But we have to make sure that we go again.
We're in the middle of a little bit of a rebuild. We've lost Mark Noble and lost one or two others, so there's a little bit of changing of the guard here and that will take a little bit of time.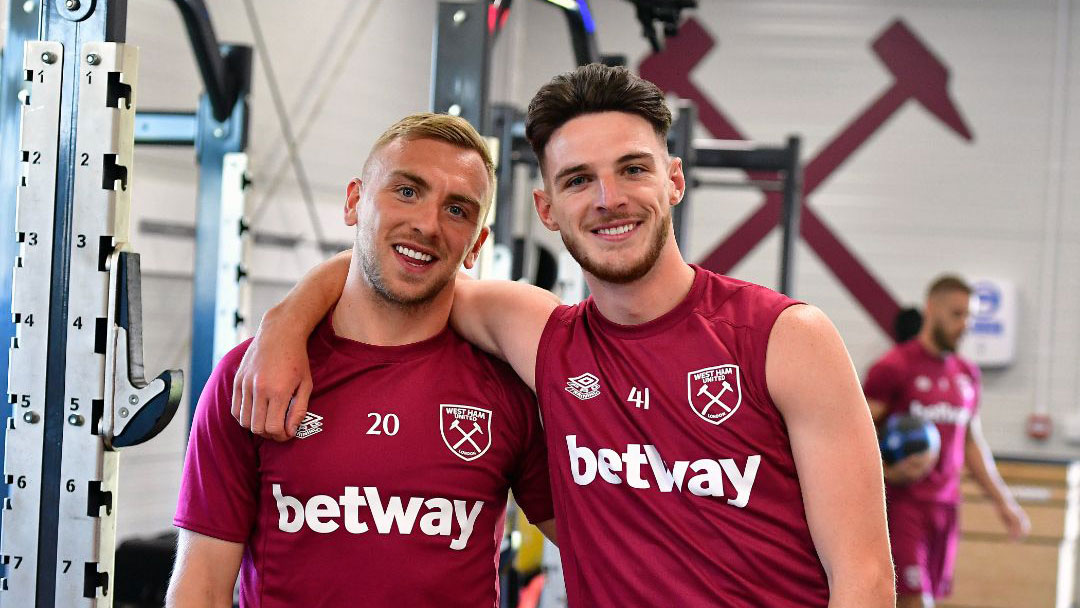 I think that if we continue to try and make West Ham a European club, I think that would be have to be seen as incredibly good progress.
I think once you have made a big climb, which we have done from probably being a relegation team to one which is now challenging for the Champions League last year and talking about being in Europe, that is a big step, a big jump, and we've done that in the short period.
The next jump can never be as big. It can only be a small one because of the level of the teams above you, and even consolidating – and I remember saying this time last year that if we could be anywhere near the same position, that would be excellent, and we were going to finish sixth again up until half-time in the last game of the season.
So, we ended up finishing seventh. I didn't see that as a bad return and we had a slightly better outcome in the cups, certainly in European football. We'd like to have gone further in both cups and we'll try and do that this year as well.
I think we're all still recovering from the last two seasons, which have been squashed in and nothing's given.
We've not had any less games and for us here at West Ham, it was a brilliant [2021/22] season, because we had all the European games.
So, we're still having a little bit of recovery and, as I said, we're still piecing together and with the loss of one or two players means that we're going to have to find new players and start a new rebuild of a team. So, we're in the process of that just now.
I love being back and it's great to be back amongst it but, as I said, there's quite a big job going on here at the moment. We've got a bigger job than a lot of people think to get a side that's competing as well as we have done in the last couple of seasons.