David Moyes has been speaking to the media ahead of West Ham United's final Premier League fixture before the 2022 FIFA World Cup.
The Hammers host Leicester City at London Stadium on Saturday at 3pm GMT, looking to stretch their unbeaten run between the two sides to five matches.
As it stands, both outfits have taken 14 points from as many matches in the Premier League, and Moyes wants his side to head into the mid-season break on the back of a fourth home league win of the campaign - a feat they would achieve should they defeat the Foxes at London Stadium.
The boss also spoke about the impact of the 2022 World Cup on a congested fixture list, what he expects from Leicester City, his summary of the season so far and plans for the break in domestic football…
I'm thrilled for the lads going to the World Cup. 
I've congratulated them all. It must be a brilliant thing to go to a World Cup and play in a World Cup. Something you will always remember. We're wishing them well. 
We're in the middle of the season so it's quite difficult. Normally it would be at the end of the season that we'd be sending them off. I think, from a selfish point of view, we're all hoping they come back free from injury and are ready. But I want them all to be successful. 
I've spoken to Jarrod and Kurt too. I think Kurt was quite aware it might be quite hard to make the French squad. We had big hopes for Jarrod, that he might creep into the team, but he will be the first to admit that his form has got to be up and he has got to play very well, like he did last year. We got a great thrill out of Jarrod being an England international. 
I was extremely disappointed we didn't go through against Blackburn. 
It shouldn't have gone to penalty kicks. We should have had the game won before then. It can happen sometimes when it goes to penalties, but credit to Blackburn because they did a lot of good things and we didn't play quite at our level. 
On the night, we had done enough to win the game, but we didn't quite do enough to get it over the line. 
This game is as big as all the others. 
Three points are up for grabs but we're fully aware that we want to finish this period in good form. We've had a load of good things so far this season; the European campaign is something I'd pick out. But we certainly know we need to do better in the Premier League. 
We've got the same points as Leicester City. That must mean we've done something right somewhere in the league this season. We know we've got a really difficult game and they're playing well, so we'll need to be at our best.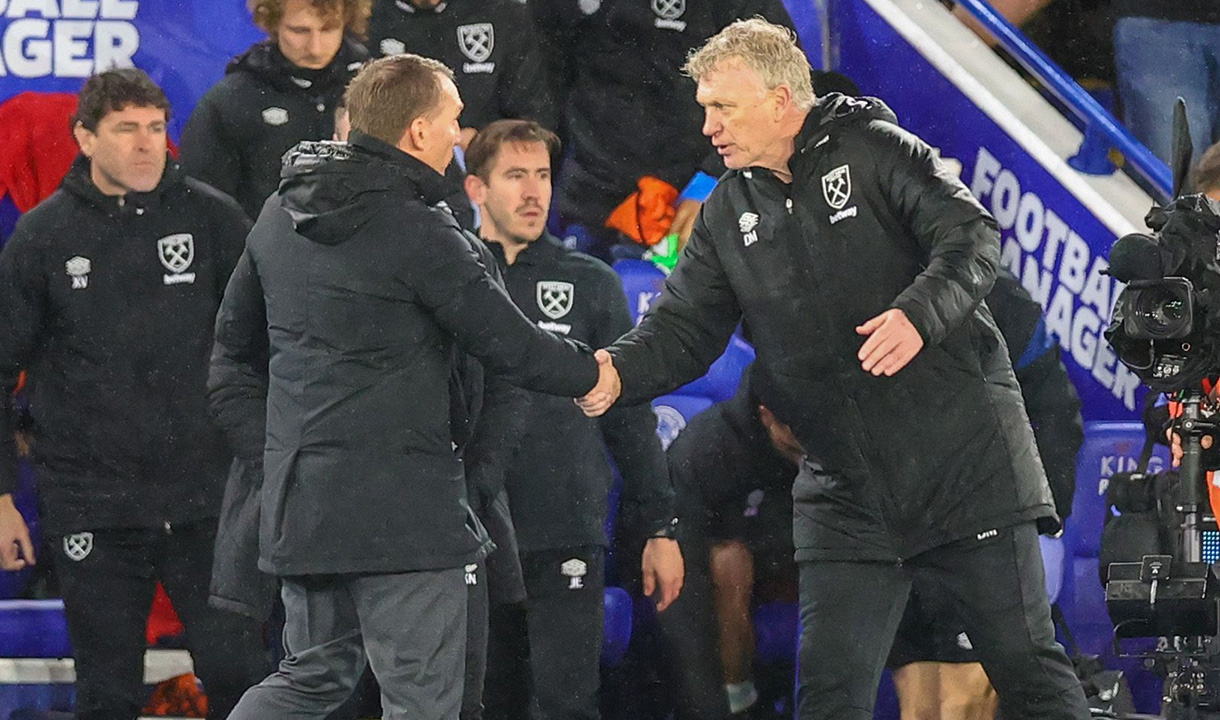 A lot has changed since we last played Leicester. 
We've changed a few players around and we're trying to rebuild in a way so we can be stronger than we were over the past couple of years. You can have a good season and a bad season. 
Leicester City won the Premier League only a few years ago but I think we've got a much stronger Premier League now than in years gone by. It's a lot more competitive and you have to keep improving. 
We know we're playing against a good Leicester City team so we need to play well. 
We're going to give some players some rest [during the World Cup break].
I think we've played more games than any other Premier League team at this stage of the season. We want to give them a rest, come back in and get them in good shape. The players have been great with everything we've done and hopefully we can get them back in good condition. 
I told the players before the Blackburn game that the boys I knew were going to Qatar wouldn't play.
I felt it was my responsibility to them that I don't play them in a Carabao Cup game at this point in the season. Premier League games are different though, but I felt I had a responsibility to those players to give them the best possible chance of being fit for the World Cup. 
But, in the Premier League, everybody is there. As a manager, I hope they would think the manager has tried to look after them as best as he can.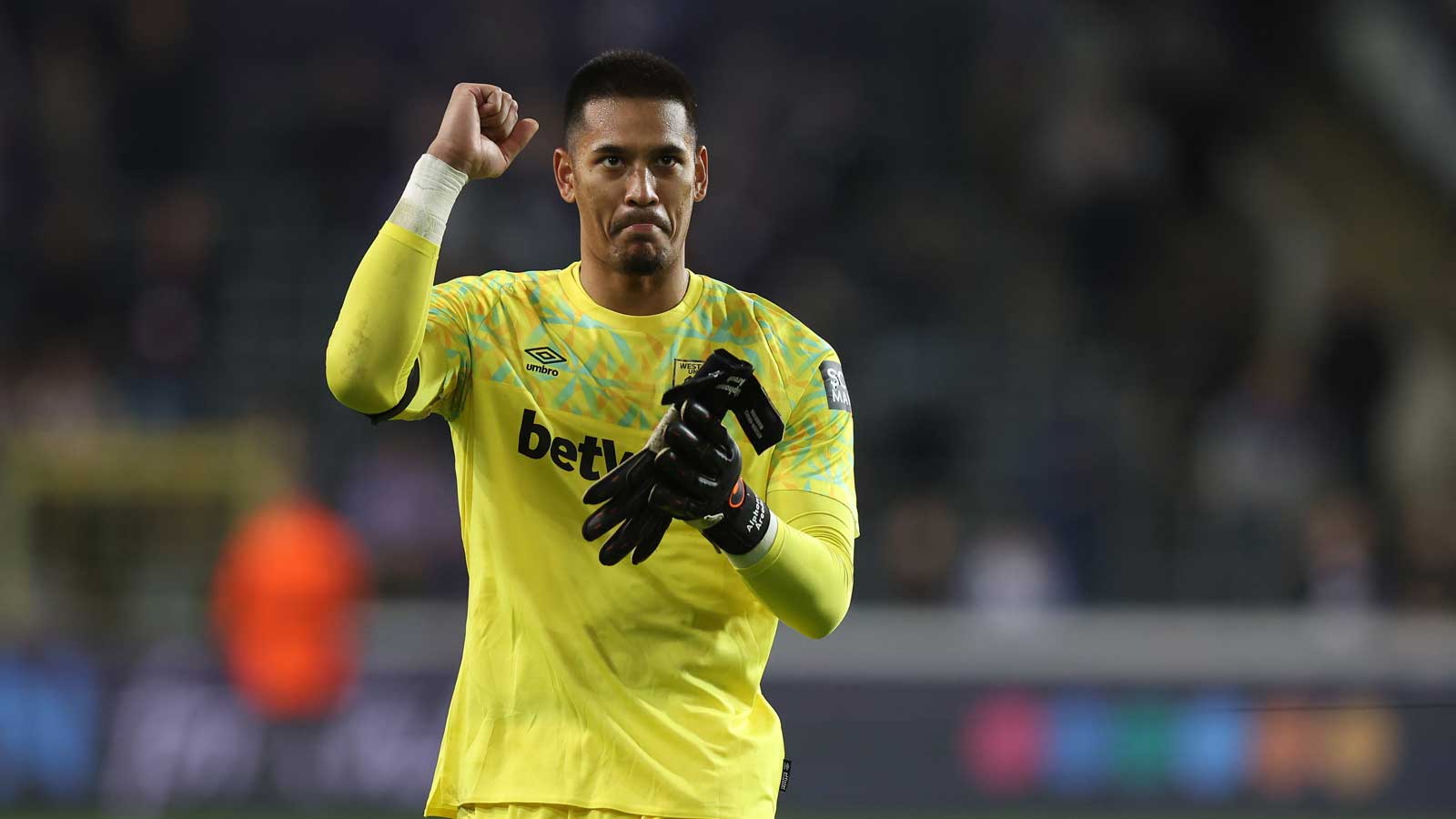 I think Alphonse Areola has been so good this season. 
If you look at our European campaign last year, he has been really good for us. With Łukasz Fabiański, he's 37 now and he's playing ever so well, but obviously we've got somebody there ready if the moment comes. That's why we signed Areola. We like him a lot and he's certainly very difficult to beat in the goal.
He has been with France a lot and they must see something in him like we do. He's had a lot of games in Europe. He's made one or two incredible saves for us. He's in really good form. 
There's been lots of good stuff this season, and stuff that hasn't been too good.
I don't think I would be wrong in putting an 'unlucky' tag on our season so far in some moments. But we must do better going forward.