West Ham United might have been on the wrong end of a narrow 1-0 loss at Liverpool on Saturday evening, but there was plenty of reason for encouragement for David Moyes.
The Hammers boss saw his team go close on several occasions, as Pablo Fornals, Jarrod Bowen and Manuel Lanzini all passed up excellent openings to cancel out what turned out to be the match-winner from Sadio Mané.
The Senegal forward notched the only goal of the game with 27 minutes on the clock, turning Trent Alexander-Arnold's cross-shot into the net, but Moyes was keen to focus on the many positives which came from the enterprising display his side gave.
I'm happier today than I was in midweek.
We lost the game again, but at least today I can take it. I said in midweek that we lacked quality in and around the box and today I don't think it was the case that we lacked in quality, because I thought Micky Antonio played really well today. But we've got to start taking the opportunities and chances, we really have.
We had chances – Pablo had a great opportunity in the first half, Jarrod in the second half, Lanzini, Micky himself. Saïd Benrahma had opportunities to set us up for goals and didn't make it happen. We can only blame ourselves for that, but it was a much better performance.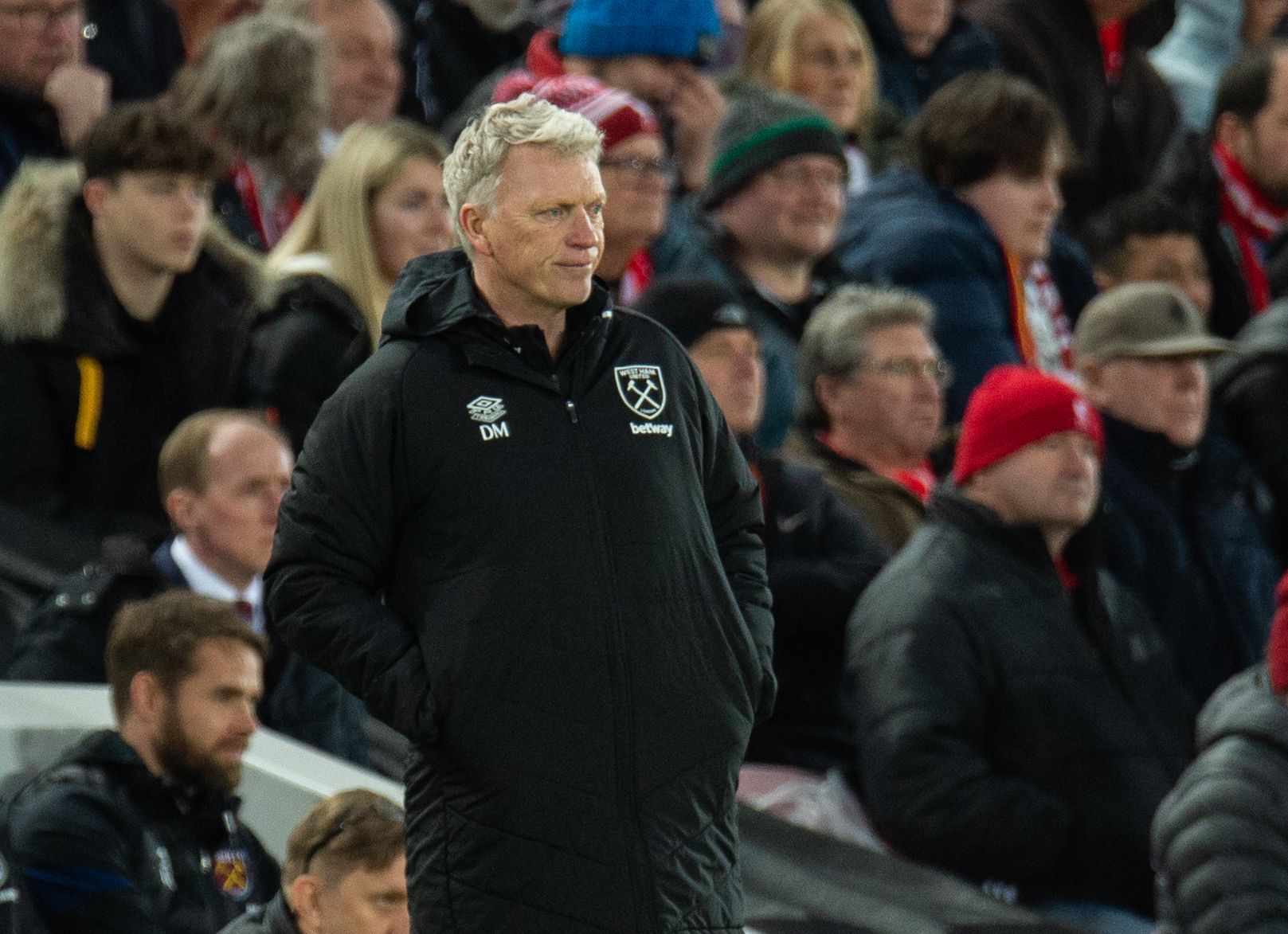 We've come here a couple of times now and played quite well.
We've got close and we beat Liverpool at home this season, but the form Liverpool are in and the way they play – they've beaten Inter Milan and Chelsea in a final... we didn't get a win today, but we did play well.
Good performances lead to good results in the main.
I thought today's was a good performance, so if we can keep the standard up... and there are signs that our football is beginning to come back playing a bit better.
Mark Noble was terrific today when he came on, and we've played well here without Declan Rice. People continue to tell us that we might be a one-man team, but today we've certainly proved that we're not.
I can't really tell you anything more about Dec's illness other than he felt unwell late on Thursday night into Friday morning and just didn't feel well, so he wasn't with us.
Jarrod looks as though he has got an injury to his heel somewhere. My worry is that he couldn't bear any weight on it, so that's a concern for me, as it would be a huge miss to be without Jarrod because he's been so important for us.
I think Diogo Jota's challenge at the end is a red card.
I thought that at the time, and I didn't think today things went for us as well as they should have done from the officials.