David Moyes believes the six-week pause of the Premier League season for the FIFA World Cup finals in Qatar will benefit his West Ham United team as they tackle the second part of the 2022/23 campaign.
The Hammers headed into the break below halfway in the table – an unfamiliar feeling after battling at the business end over the past two years – but Moyes is convinced they can soon work their way back into contention.
Arsenal are the Hammers' first opponents after the restart on Boxing Day and although Moyes is well aware they will pose a formidable test – the Gunners sit five points clear at the top of the table – he is looking forward to the contest…
We've looked to see where we can improve, what we should be doing better and there is lots of room for improvement.
We've tried to work towards it, I've got to say the players have shown a really good attitude since coming back. They recognise that we have to play better and certainly be more clinical when we're trying to score, and be that little bit more ruthless defensively when we need to be as well.
I think we've got a really good team. I don't think we've shown it as well as we can at the moment and we do have to play better.
We have to score more goals and we probably have to create more as well. Those are the things that are standing out for us, so hopefully we can do that. I've got a lot of belief in the boys that we've brought in, we've got a strong squad. We have a European competition to come in March which we're getting towards as well, but the big thing at the moment is to get on a good run in the Premier League and hopefully in the FA Cup as well.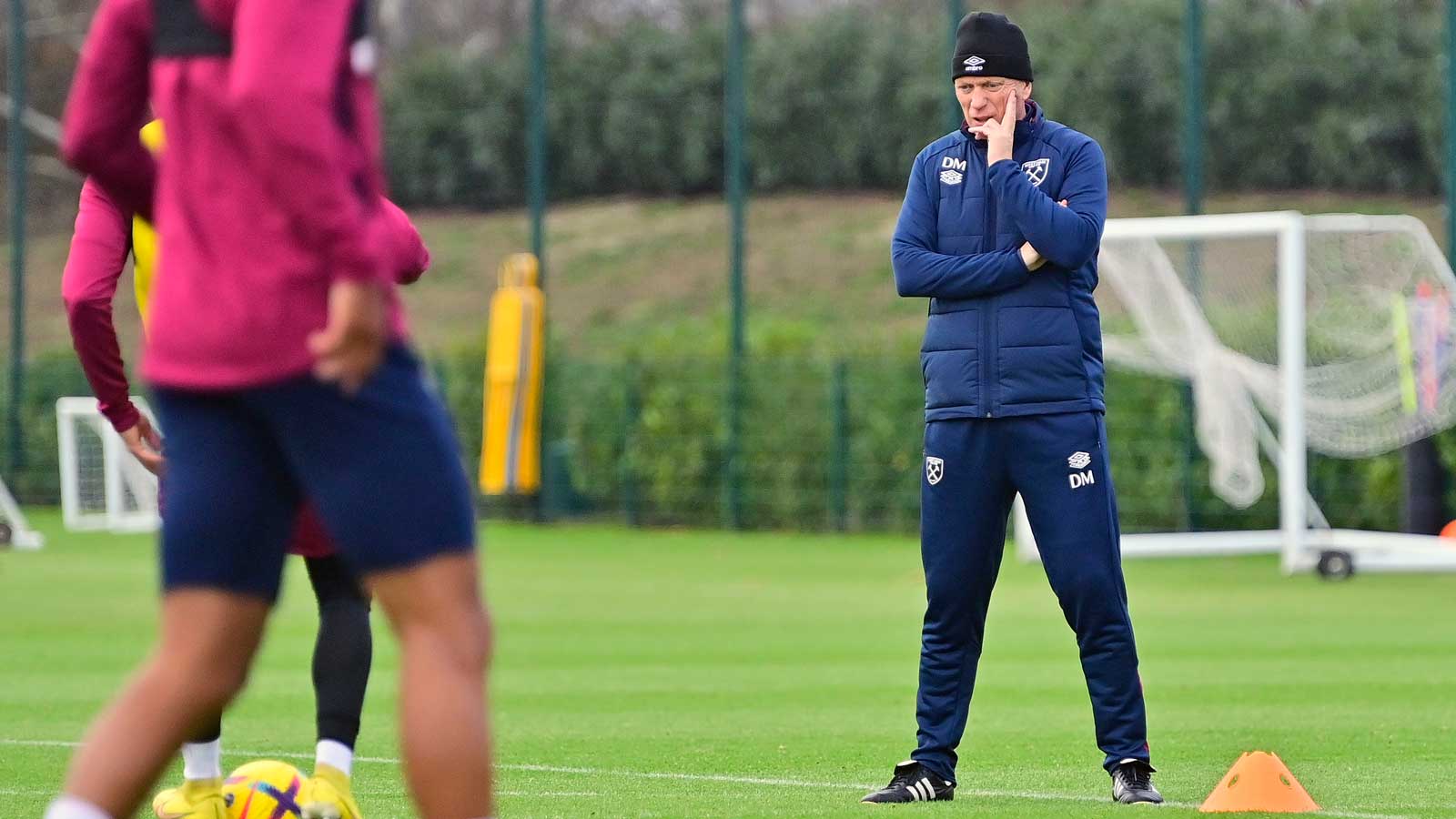 The players at the World Cup have been back for a few days training [except Nayef Aguerd, who is due to return on Christmas Eve], so we're hoping they'll be fine.
Obviously they've had no friendlies, but they don't need it because just two weeks ago they've had games for their countries.
[Declan Rice and Lucas Páqueta] played really well for their countries, both are disappointed that they didn't go further, but the focus now is on West Ham, getting them back in good condition and playing at their best levels.
I think the break has been beneficial.
I think we needed a break, we played so many games quickly, so we gave the players some time off. We didn't go away, we've been here at Rush Green through the snow and everything else in recent weeks, but we've also had a couple of friendly games and they've all gone quite well for us.
The biggest thing is to find a little bit of momentum which we had plenty of in the last couple of seasons and get back to the levels we had before.
I've had great conversations with David Sullivan and as you get older you don't feel the pressure so much.
It's not quite the same as at different times and you understand as you get older that you go through difficult times as well as good times.
We've had two-and-a-half, three years of great times here and sometimes there are dips. Those are the times you need strong board members, supporters to get behind the team and everybody to pull together.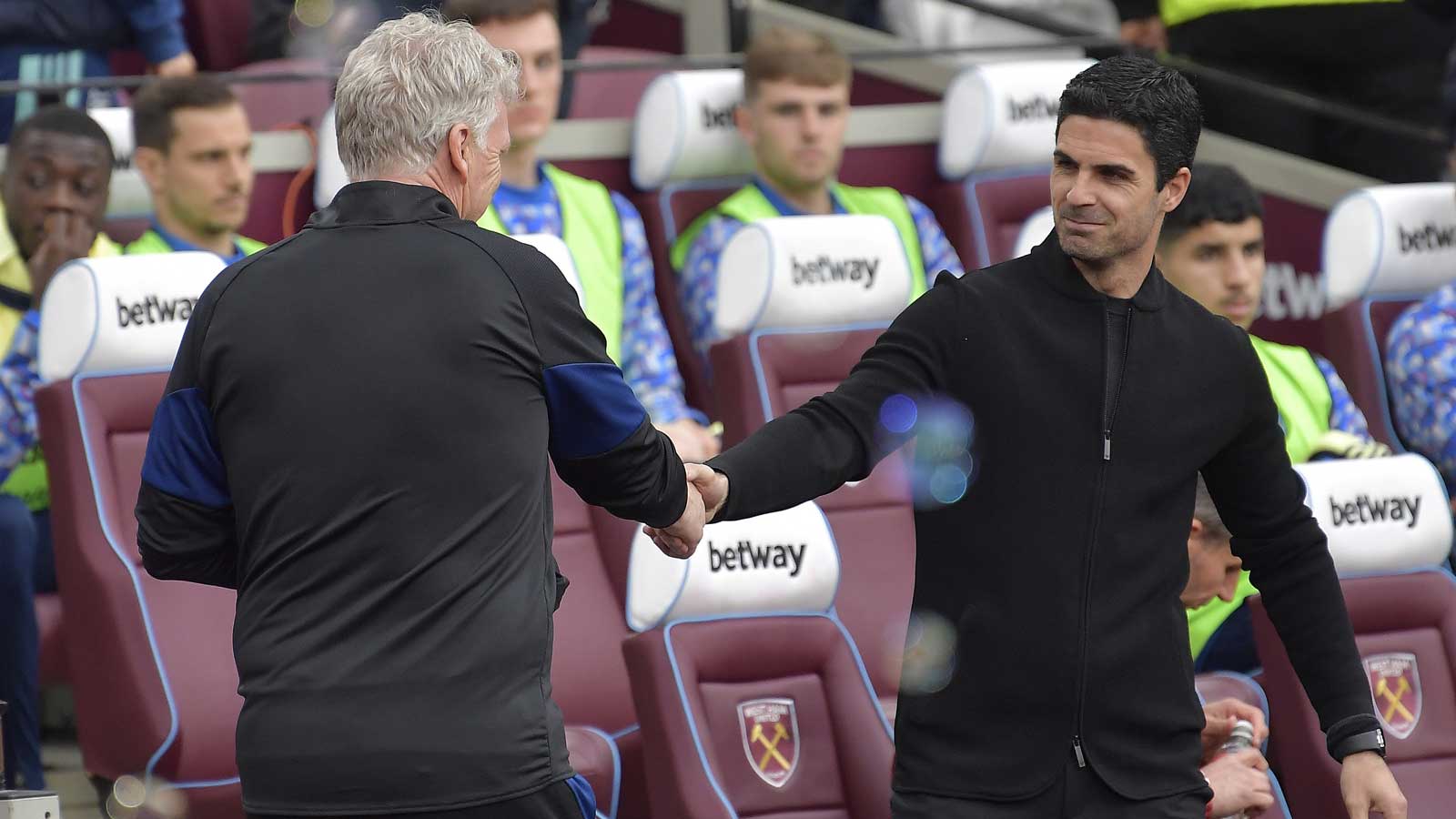 I think the best time to face Arsenal was about three years ago!
Since Mikel Arteta has come in he has done a brilliant job, got them going, won a couple of trophies and gone against the grain a bit where people might have thought it wouldn't happen.
As a manager, to have players who then go into management and do well is a great thrill. Mikel was always someone who has had a really good career, he's worked under Arsène Wenger as well who would have given him a great idea of how things work at Arsenal Football Club. He's worked under Pep Guardiola, who arguably could be the best managers certainly in this period.
So, he's certainly picked up great advice from those managers, but look he was a clever boy as well and he's stuck at it when things were a bit difficult and people might have been on his back.
They've ended up coming through it, and quite often managers need that time to come through it.
Arsenal have had great teams, so it would be wrong to compare [this one] to the teams of the past.
But if you're talking about recent times, Arsenal were getting criticised so much I found it hard to believe.
I thought they were building a good team, I could see [Emile] Smith Rowe, [Bukayo] Saka and [Gabriel] Martinelli coming through and I'm starting to think 'My goodness, people aren't seeing this right here'.
They looked a really good team in the making and I think that's what they are now.
It was really sad news about [1966 World Cup winner] George Cohen passing away on Friday.
I didn't know George myself, but you always remember the great players and those who were influential.
It was really sad to hear and my thoughts go to his family.